The 100 Sexiest Horror Movie Actresses of All-Time
The internet is filled with plenty of junk. It has websites for reading, eating, drinking, watching, listening, and learning. There are porn, comic, movie, television, novelty, and shopping sites. The internet is also a place to find just about anything you will ever want to find, even lists of the sexiest women.
Today, Gunaxin is bringing to you a list so epic, it deserves its own place on the web. This list is the single greatest collection of sexy horror movie babes ever compiled under one roof and we have done it for you. We didn't stop at 10, 20, or even 50. We scoured the annals of Horror Movie History to bring you the 100 hottest actresses ever to appear in the genre, and we ranked them subjectively because that's what people do on the Internet.
Just like anything, we might have missed a few ladies, so don't be a stranger, write us a comment in the section below telling us how much we suck and how badly we need to rethink our life choices. Nope wait, quit complaining and just go and enjoy the longest list of horror movie babes you will ever run into on the web. Many of the photos link to full galleries of the scream queens, so dig deeper for more hotness.
100. Jenny Agutter – An American Werewolf in London
99. Janet Leigh – Psycho
98. Jordan Ladd – Cabin Fever
97. Melissa George – The Amityville Horror
96. Virginia Madsen – Candyman
95. Allison Hayes – Attack of the 50 Ft Woman
94. Anna Paquin – Trick "r" Treat
93. Ashleigh Gryzko – Grave Encounters
92. Courteney Cox – Scream
91. Jennifer Tilly – Bride of Chucky
90. Emily Blunt – The Wolfman
89. Jane Levy – Evil Dead (2013)
88. Ellen Sandweiss – Evil Dead (1981)
87. Jennifer Connelly – Dark Water
86. Meghan Heffern – The Shrine
85. Rose McGowan – Grindhouse
84. Rebecca Hall – The Awakening
83. Nicole Kidman – The Others
82. Liv Tyler – The Strangers
81. Lena Headey – The Purge
80. Julie Benz – Saw V
79. Anne Parillaud – Innocent Blood
78. Cindy Sampson – The Shrine
77. Denise Richards – Valentine
76. Emma Roberts – Scream 4
75. Barbara Steele – Too Many to Name
74. Amy Smart – Mirrors
73. Jessica Lucas – Evil Dead (2013)
72. Sara Paxton – Last House on the Left
71. Radha Mitchell – The Crazies
70. Rose Byrne – 28 Days Later
69. Neve Campbell – Scream
68. Alexandra Daddario – Texas Chainsaw Massacre 3-D
67. Barbara Crampton – Re-Animator
66. Eva Green – Dark Shadows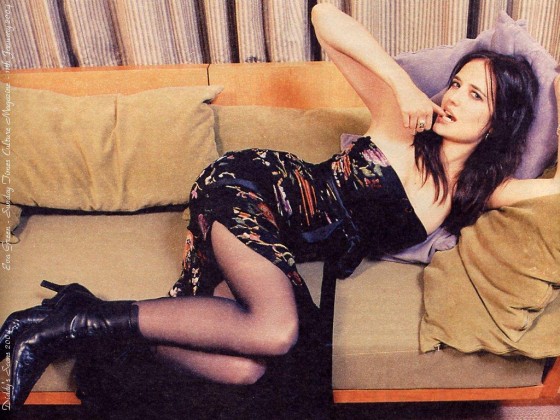 65. Eliza Dushku – Wrong Turn
64. Jamie King – My Bloody Valentine
63. Amber Valletta – Dead Silence
62. Linnea Quigley – The Return of the Living Dead
61. Naomi Watts – The Ring
60. Katharine McPhee – Shark Night 3-D
59. Paula Patton – Mirrors
58. Adrienne Barbeau – The Fog
57. Amanda Seyfried – Jennifer's Body
56. Kari Wuhrer – Eight Legged Freaks
55. Leighton Meester – The Roommate
54. Milla Jovovich – Resident Evil
53. Sharon Tate – The Fearless Vampire Killers
52. Tara Reid – Urban Legend
51. Shawnee Smith – Saw
50. Monica Keena – Night of the Demons
49. Meagan Good – Saw V
48. Kate Hudson – Skeleton Key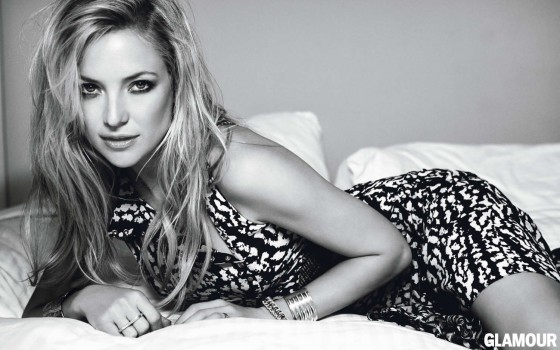 47. Amanda Righetti – Friday the 13th (2009)
46. Angie Everhart – Bordello of Blood
45. Britt Ekland – The Wicker Man
44. Emmanuelle Chriqui – Wrong Turn
43. Heather Graham – From Hell
42. Jana Kramer – Prom Night
41. Jordana Brewster – Texas Chainsaw Massacre: The Beginning
40. Tiffany Shepis – Night of the Demons
39. Whitney Able – All the Boys Love Mandy Lane
38. Sophia Bush – The Hitcher
37. Sheri Moon Zombie – House of 1000 Corpses
36. Shannon Elizabeth – 13 Ghosts
35. Edwige Fenech – Case of the Bloody Iris
34. Brittany Snow – Prom Night
33. A.J. Cook – Final Destination 2
32. Emmanuelle Vaugier – Saw II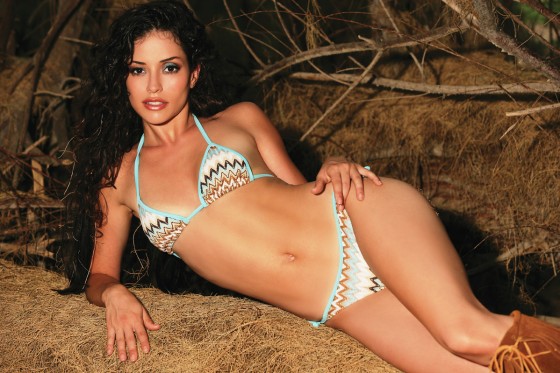 31. Ingrid Pitt – Countess Dracula
30. Jacqueline MacInnes Wood – Final Destination 5
29. Jenny McCarthy – Scream 3
28. Teresa Palmer – Warm Bodies
27. Cerina Vincent – Cabin Fever
26. Asia Argento – Land of the Dead
25. Sarah Michelle Gellar – The Grudge
24. Kelly Brook – Piranha 3-D
23. Ali Larter – Final Destination
22. Famke Janssen – 100 Feet
21. Jessica Chastain – Mama
20. Odette Yustman – The Unborn
19. Salma Hayek – From Dusk til Dawn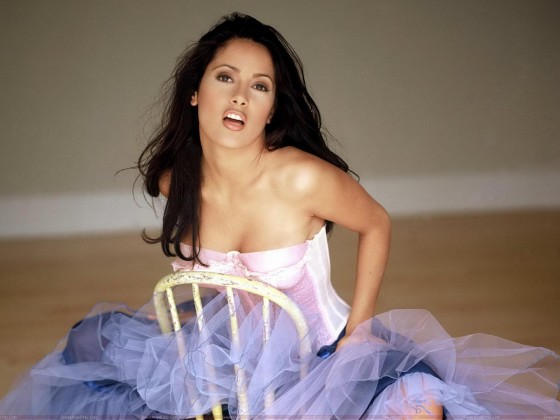 18. Vera Farmiga – The Conjuring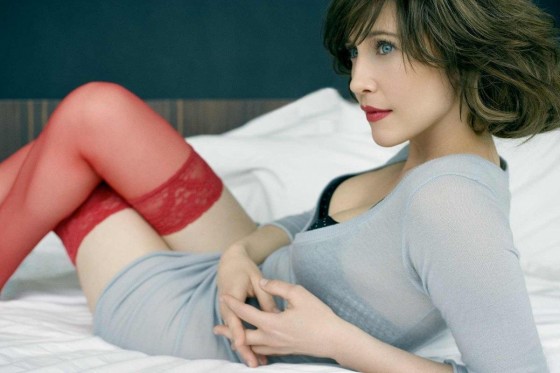 17. Lindy Booth – Dawn of the Dead
16. Kristen Bell – Scream 4
15. Elisha Cuthbert – House of Wax
14. Diora Baird – Texas Chainsaw Massacre: The Beginning
13. Alison Brie – Scream 4
12. Jennifer Love Hewitt – I Know What You Did Last Summer
11. Kate Beckinsale – Underworld
10. Emma Stone – Zombieland
9. Gemma Arterton – Byzantium
8. Jennifer Lawrence – House at the End of the Street
7. Halle Berry – Gothika
6. Eva Mendes – Urban Legends: Final Cut
5. Danielle Harris – Halloween (2007)
4. Megan Fox – Jennifer's Body
3. Olivia Wilde – Turistas
2. Jessica Biel – Texas Chainsaw Massacre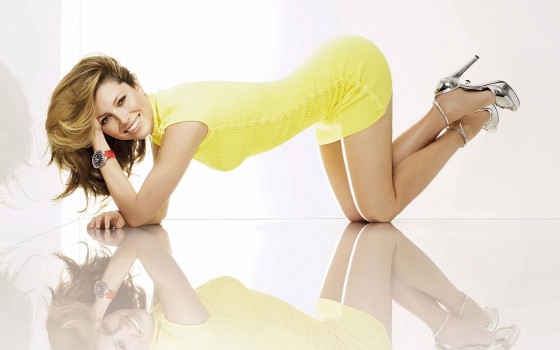 1. Amber Heard – The Ward