2012 Tour of California in Photos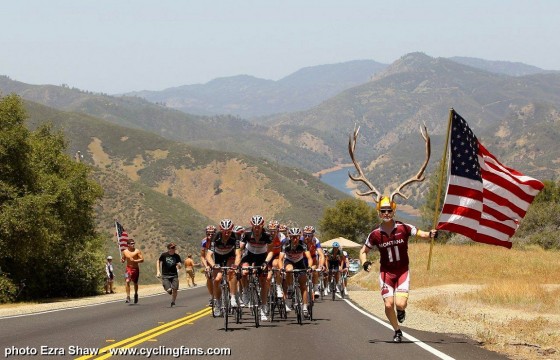 The Tour of California is America's premiere cycling tour, and was held last week. It actually culminated with a stage through the streets of Los Angeles, just minutes before the Kings were set to host the Coyotes in the Stanley Cup Playoffs in probably the biggest sports weekend ever in a city.
I've covered cycling on this site many times before, and I think the photo above does a fabulous job of showing what I love about the sport. The combination of beautiful scenery, rabid fans that run alongside the riders on mountain stages, and the team work being exhibited conveys in one picture what captivates me about this sport.
In the past we've shared some of our favorite photos from the Tour de France, so this year I though I'd do the same with the Tour of California, with its similar beauty. All of these photos were borrowed from CyclingFans.com, who do fabulous work. Each photographer is credited at the bottom of these unmodified versions of their awesome photos.