Golden Globes Predictions : Television
In December, the Hollywood Foreign Press Association (HFPA) announced the nominations for 2016's 73rd Annual Golden Globe Awards. The annual award ceremony recognizes excellence in both film and television. The Golden Globes is the second award show of the year but it is the most important behind the coveted Academy Awards. It airs this Sunday, January 10th on NBC with one of the best hosts in the show's history, Ricky Gervais.
Television has been one of America's most popular forms of entertainment ever. It allows us to relax on our sofa and just enjoy watching a story unfold that captivates us. The quality of original programming and variety of networks developing content has never been better. Here are our predictions for the 2016 Golden Globe Award winners in the Television categories, along with the list of nominees. Enjoy.
Best Miniseries or TV Film
American Crime
American Horror Story: Hotel
Fargo
Flesh & Bone
Wolf Hall
Summary: Fargo originally came out as a ten episode limited series for TV. But it has been such a huge success that it has signed on for a third season to come out in 2017. The show is not a true story, as it makes you believe before each episode. However, the acting and writing is the best thing on television since Game of Thrones first season. It will win another Golden Globe for Best Miniseries against some really tough competition.
Best Supporting Actor
Alan Cumming – The Good Wife
Damian Lewis – Wolf Hall
Ben Mendelsohn – Bloodline
Tobias Menzies – Outlander
Christian Slater – Mr. Robot
Summary: Starz landed a monster from Sony with the TV series, Outlander, based on the Outlander books. Since it began in 2014, the series has slowly become one of the most underrated on cable. Tobias Menzies is another reason for the show's success.
Best Supporting Actress
Uzo Aduba – Orange Is The New Black
Joanne Froggatt – Downton Abbey
Regina King – American Crime
Judith Light – Transparent
Maura Tierney – The Affair
Summary: Orange is The New Black has an ensemble of amazing characters but Uzo Aduba's portrayal of Suzanne "Crazy Eyes" Warren has already earned her two Emmy awards and two Golden Globe nominations. She could have won this award last season but Joanne Froggatt's unforgettable performance in 2014 blocked her from becoming a multiple award winner. She should run away with it this year.
Best Actor in a Miniseries or TV
Idris Elba – Luther
Oscar Isaac – Show Me a Hero
David Oyelowo – Nightingale
Mark Rylance – Wolf Hall
Patrick Wilson – Fargo
Summary: As we said before, Fargo is one of the best things on cable TV since Sons of Anarchy's first few seasons. The show has great writing and directing but it still comes down to the acting. Patrick Wilson is just too good in this field. He is nearly a 100% lock to win this one.
Best Actress in a Miniseries or TV
Kirsten Dunst – Fargo
Lady Gaga – American Horror Story: Hotel
Sarah Hay – Flesh & Bone
Felicity Huffman – American Crime
Queen Latifah – Bessie
Summary: There are times when American Horror Story goes off the deep end but when they announced Lady Gaga will play The Countess, we were curious to see how this would work out for them. Who knew she was going to be so captivating? She was so good, she might beat out Kirsten Dunst which isn't easy to do.
Best Actor on TV – Musical or Comedy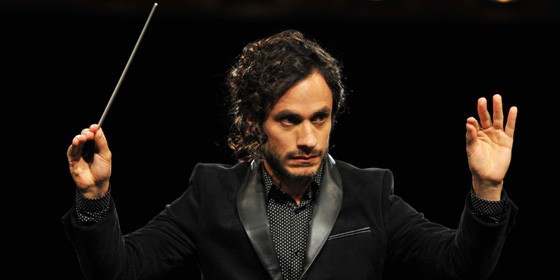 Aziz Ansari – Master of None
Gael Garcia Bernal – Mozart in the Jungle
Rob Lowe – The Grinder
Patrick Stewart – Blunt Talk
Jeffrey Tambor – Transparent
Summary: Mozart in the Jungle is the first television show Jason Schwartzman has written and produced. Rodrigo De Souza, portrayed by Gael Garcia Bernal, is based on the real life conductor Gustavo Dudamel. Gael's performance is anything short of perfection. He is not only likeable, he is so much fun to watch and is the main reason the show is doing so well early on.
Best Actress on TV – Musical or Comedy
Rachel Bloom – Crazy Ex-Girlfriend
Jamie Lee Curtis – Scream Queens
Julia Louis-Dreyfus – Veep
Gina Rodriguez – Jane the Virgin
Lily Tomlin – Grace and Frankie
Summary: Julia Louis-Dreyfus has now been nominated for a Golden Globe award the last three consecutive years for her role as American President Selina Meyer in the hit show Veep. She has dominated the Emmy's but has yet to win a Golden Globe for it. It could be the year of the Dreyfus, finally.
Best Actor on TV – Drama
Jon Hamm – Mad Men
Rami Malek – Mr. Robot
Wagner Moura – Narcos
Bob Odenkirk – Better Call Saul
Liev Schreiber – Ray Donovan
Summary: Many people believe that Jon Hamm might sneak up and shock us by winning this award but he is up against tough competition. He won one back in 2008 when Mad Men started and this could be his year again. Too bad Rami Malek did a better job in Mr. Robot.
Best Actress on TV – Drama
Caitriona Balfe – Outlander
Viola Davis – How to Get Away with Murder
Eva Green – Penny Dreadful
Taraji P. Henson – Empire
Robin Wright – House of Cards
Summary: Can Taraji P. Henson win a Golden Globe Award in her first nomination for one? Without even questioning it, it is a yes.
Best Series – Musical or Comedy
Casual
Mozart in the Jungle
Orange is the New Black
Silicon Valley
Transparent
Veep
Summary: Transparent couldn't have come out at a better time. After winning this award last season, there is no chance in hell it doesn't repeat. The show shows us the lives of a family where the father is a transgender person. Jeffrey Tambor is excellent along with his cast mates. This show teaches us a new way to spread love.
Best Series – Drama
Empire
Game of Thrones
Mr. Robot
Narcos
Outlander
Summary: Rami Malek has forced us to watch this show, even when we were not planning on it. His character, Elliot Anderson, is similar to a mutant or superhero in the Marvel world. But he has no superpowers, just an uncanny ability to hack any system. The entire premise of the show is unique and fresh. It is about time we get to see something new.