2016 MLB Preview : American League
How does the American League repeat the success of 2015, when the Kansas City Royals won their first World Series since 1985? By doing it again this season with last year's surprise team. It shouldn't be that difficult as they have one of the best teams that should dominate for seasons to come, the Houston Astros. Ahead of schedule, 2015 turned into a shockingly amazing year for the Astros, making the playoffs for the first time in several years. They also won the AL Rookie of the Year, Carlos Correa, and the AL Cy Young, Dallas Kuechel. With everyone returning, and a few more kids climbing the ranks of the farm system, the Astros just might be one of the best teams in the AL for a good long time.
But what about the rest of the league? Let's take a look at the upcoming 2016 MLB season.
American League East
5. Baltimore Orioles (78-84)
2015 Record: 81-81
MVP: Manny Machado
X-Factor: Chris Davis
Playoff Chances: < 11%
Best Offseason Additions: Hyun-soo Kim, Mark Trumbo
Key Losses: Gerardo Parra, Wei-Yin Chen
The Future: Dylan Bundy, RHP
2016 Preview: As strong as the core of the Baltimore Orioles is, they are still not strong enough to break into the playoffs. Although their bullpen is strong, their rotation is questionable. Kevin Gausman regressed in 2015 and is now being handed the reigns. They can hit for power but without a good rotation, this team isn't going to be able to win the East.
4. Tampa Bay Rays (81-81)
2015 Record: 80-82
MVP: Chris Archer
X-Factor: Evan Longoria
Playoff Chances: 30%
Best Offseason Additions: Logan Morrison, Corey Dickerson
Key Losses: Asdrubal Cabrera, John Jaso
The Future: Blake Snell, LHP
2016 Preview: The Tampa Bay Rays are proving the baseball purists wrong. If defense wins championships, then why is the team with the fourth lowest ERA in the past two seasons in baseball still losing more times than nought? Well, the time to win is starting to begin and the Rays could rival what the Astros did in 2015 this season.
3. New York Yankees (87-75)
2015 Record: 87-75
MVP: Jacoby Ellsbury
X-Factor: Masahiro Tanaka
Playoff Chances: 75%
Best Offseason Additions: Aroldis Chapman, Aaron Hicks, Starlin Castro
Key Losses: Justin Wilson, Chris Young
The Future: Jorge Mateo, SS
2016 Preview: Now that Derek Jeter is long gone, the New York Yankees can begin to usher in a new era. Carlos Beltran and Alex Rodriguez are nearly retired too. So begin to see a change in the winds for the Yankees as they prepare for a new future stacked with loads of young talent. It will take some time but by the end of the season, we will know where the Yankees stand for their future, it just isn't this year.
2. Boston Red Sox (89-73)
2015 Record: 78-84
MVP: David Price
X-Factor: Mookie Betts
Playoff Chances: 80%
Best Offseason Additions: David Price, Craig Kimbrel
Key Losses: Rich Hill, Wade Miley
The Future: Yoan Moncada, 3B
2016 Preview: If Boston was planning on a World Series in 2016, they made the right choice. David Price did what so many other big name free agents do in Major League Baseball by signing with one of the big city clubs, the Boston Red Sox. He will add another 10-15 wins which is all it will take for this offense to reach the title series this year. They just need to outplay the Blue Jays and their high-powered offense.
1. Toronto Blue Jays (98-62)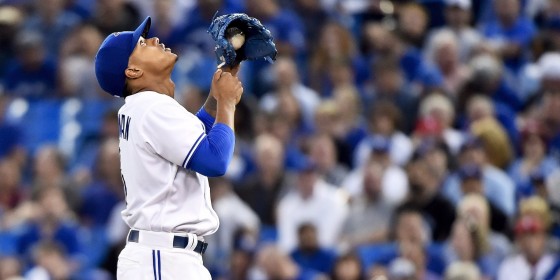 2015 Record: 93-69
MVP: Jose Bautista
X-Factor:
Playoff Chances: 95%
Best Offseason Additions: Drew Storen, J.A. Happ
Key Losses: David Price, Ben Revere
The Future: Anthony Alford, OF
2016 Preview: In the NFL, the St.Louis Rams figured out how to win with a high-scoring offense. They became the most exciting team to watch each season and more importantly, they won. The Blue Jays have built an offense that could be one of the best ever built last season and it almost got them a World Series shot. This year, however, they will not have to come from 12 games back as they begin the season as the heavy favorite.
American League Central
5. Minnesota Twins (74-88)
2015 Record: 83-79
MVP: Miguel Sano
X-Factor: Joe Mauer
Playoff Chances: < 10%
Best Offseason Additions: Byung-ho Park, John Ryan Murphy
Key Losses: Aaron Hicks, Torii Hunter
The Future: Byron Buxton, OF
2016 Preview: The Minnesota Twins have plenty of prospects that are causing a stir in the minors but Byron Buxton is their future. He didn't show his talents off last season in his few appearances but he is the real deal. Once he adapts to the Major League fastball, he will be a true five-tool star. In the meantime, the Twins need to find a way to build a contender but there is very little chance it happens this season.
4. Chicago White Sox (78-84)
2015 Record: 76-86
MVP: Jose Abreu
X-Factor: Chris Sale
Playoff Chances: 35%
Best Offseason Additions: Todd Frazier, Brett Lawrie, Alex Avila
Key Losses: Jeff Samardzija, Alexei Ramirez, Trayce Thompson
The Future: Carson Fulmer, RHP
2016 Preview: The Chicago White Sox might just be a year ahead of schedule and this ranking would be worthless because they will finish far above 4th in the division. Their pitching rotation has Chris Sale, one of the best in baseball, and a few more future stars in Jose Quintana and Carlos Rodon. But their biggest move was signing Todd Frazier, Brett Lawrie, and Alex Avila. It solidifies that they are ready to make a run for another World Series.
3. Kansas City Royals (79-83)
2015 Record: 95-67
MVP: Alex Gordon
X-Factor: Edinson Volquez
Playoff Chances: 50%
Best Offseason Additions: Joakim Soria, Ian Kennedy
Key Losses: Johnny Cueto, Ben Zobrist
The Future: Raul Mondesi, SS
2016 Preview: The AL Central is going to be exciting to watch this season because four teams all have shots at winning it all. The Royals are the defending champs and didn't lose that many players giving them another chance at winning the World Series. They will be quiet for most of the year but will eventually emerge and fans will take notice. That is how they do it. They literally appear from obscurity to make a post-season run.
2. Detroit Tigers (83-79)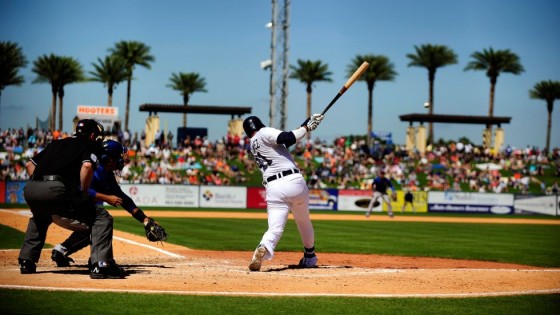 2015 Record: 74-87
MVP: Justin Verlander
X-Factor: Miguel Cabrera
Playoff Chances: 75%
Best Offseason Additions: Jordan Zimmerman, Justin Upton, Francisco Rodriguez
Key Losses: Alex Avila, Rajai Davis
The Future: Michael Fulmer, RHP
2016 Preview: Injuries caused 2015 to be a forgettable one for the Detroit Tigers. Victor Martinez probably won't be starting come playoff time but he will help guide the Tigers while some of the future stars and young starters learn their place. The pitching, on paper, looks to be the key to their success. Although Justin Verlander isn't going to be a Cy Young winner, he is still effective enough to win 15 games and post an ERA below 3.00. Jordan Zimmerman and Anibal Sanchez were off their games last season so expect them both to recover and improve upon their numbers from 2015.
1. Cleveland Indians (92-70)
2015 Record: 81-80
MVP: Jason Kipnis
X-Factor: Corey Kluber
Playoff Chances: 85%
Best Offseason Additions: Rajai Davis, Mike Napoli
Key Losses: Chris Johnson, Mike Aviles
The Future: Bradley Zimmer, OF
2016 Preview: How can the Indians not screw up in 2016? After being a pre-season candidate for the 2015 World Series last year, the Indians fell to 3rd in the AL Central after a slow start. Corey Kluber is one of the best strikeout pitchers in baseball with Francisco Lindor is their future. There is plenty to love about them, as long as they can live up to it, which is not what they did last season with virtually the same team.
American League West
5. Oakland Athletics (70-92)
2015 Record: 68-94
MVP: Sonny Gray
X-Factor: Josh Reddick
Playoff Chances: < 15%
Best Offseason Additions: Ryan Madson, Rich Hill, Jed Lowrie, Khris Davis
Key Losses: Brett Lawrie, Jesse Chavez, Drew Pomeranz
The Future: Franklin Barreto, 3B
2016 Preview: Without Brett Lawrie, the A's could have gone into the 2016 season with a little bit of a problem producing runs but they added Khris Davis and this young future star could end up being the next big thing in Oakland. They already have Sonny Gray leading the rotation, they just need to find a way for the rest of the pitching staff to catch up to his talent. Don't expect a shocking run this year, the A's are going to be near the bottom of the American League all season long.
4. Seattle Mariners (76-86)
2015 Record: 76-86
MVP: Nelson Cruz
X-Factor: Felix Hernandez
Playoff Chances: 25%
Best Offseason Additions: Wade Miley, Adam Lind, Nori Aoki
Key Losses: Mark Trumbo, Logan Morrison
The Future: Alex Jackson, OF
2016 Preview: Last season, the Seattle Mariners were heading in as the favorite to win it all after acquiring Nelson Cruz and Robinson Cano. There is a lot of talent in this lineup but the biggest weakness will once again be pitching. If Felix Hernandez can maintain what he has done his entire career, he can help lead them to a 90 win season.
3. Texas Rangers (84-78)
2015 Record: 88-74
MVP: Yu Darvish
X-Factor: Joey Gallo
Playoff Chances: 45%
Best Offseason Additions: Tom Wilhelmsen, Justin Ruggiano
Key Losses: Leonys Martin, Mike Napoli
The Future: Lewis Brinson, OF
2016 Preview: One year removed from season-ending surgery, Yu Darvish is back with second year stud Joey Gallo just beginning to make a name for himself. It will not take long before the Rangers start hitting more consistent. They just need to hope their pitching staff can live up to the hype.
2. Los Angeles Angels (90-72)
2015 Record: 85-77
MVP: Mike Trout
X-Factor: Garrett Richards
Playoff Chances: 75%
Best Offseason Additions: Andrelton Simmons, Yunel Escobar
Key Losses: Chris Iannetta, David Freese
The Future: Taylor Ward, C
2016 Preview: There isn't a better overall player in the American League than Mike Trout. He can hit, field, run, and win games. He has been the star of the American League for a few seasons now and he needs to continue playing like that if the Angels want to find themselves in the playoff hunt this season. They have talent up and down but fall just behind a young Astros club that could be the best in baseball.
1. Houston Astros (95-65)
2015 Record: 86-76
MVP: Carlos Correa
X-Factor: Dallas Kuechel
Playoff Chances: 90%
Best Offseason Additions: Ken Giles, Doug Fister
Key Losses: Chris Carter, Scott Kazmir
The Future: A.J. Reed, 1B
2016 Preview: The Houston Astros were supposed to be good this year, not last season. They were a year ahead of schedule and they were amazing. The fans trusted that losing 100 games a season for three years in a row was necessary for rebuilding. The team is now ready and they still have loads of talent still in the minors. Besides A.J. Reed, who could be a powerhouse, they still have Alex Bregman, Francis Marte, Kyle Tucker, Michael Feliz, and Joe Musgrove. The list is endless. The Astros are starting to sound like the Cardinals with a future of World Series appearances on the horizon.