2016 National Capital Barbecue Battle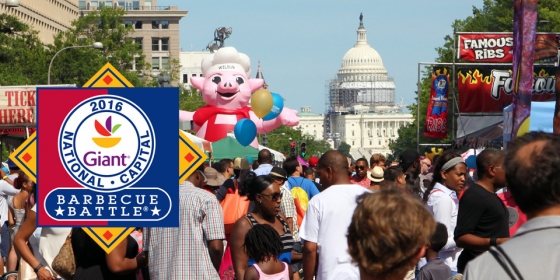 The 24th Annual National Capital Barbecue Battle was held this weekend in Washington, DC. The event celebrates the art of cooking and the joy of eating, and both were on display this weekend. The yearly spectacle on Pennsylvania avenue in our Nation's Capital has become one of the largest and most unique food & music festivals in the country.
This year, Gunaxin ventured down to the city to see what the National Capital Barbecue Battle is all about. We captured some video of our experience and we think it'll have you craving some good barbecue before it's done :
As you can see, the event was full of food and fun for the entire family. While the professional barbecue teams manned their smokers all day for competition, there were assorted live music performers to keep the energy up in the crowd. The streets were full of free samples and vendors of all types and we could have easily spent a full day at the event and still not seen everything. This year's event benefited the USO Metropolitan Washington-Baltimore and the Capital Area Food Bank. One of our favorite contests at the National Capital Barbecue Battle was the Military Chefs Cook-Off, which this year was won by the Marines. We'll leave you with a video from Stars and Stripes highlighting that competition, and its fierce competitors.