2017 NFL Football Betting Preview
Now that the sideshow circus that is the NFL preseason is coming to a welcome end, focus can finally shift to the 2017 regular season, i.e. the five-month long pursuit to hoist the coveted Lombardi Trophy. And what better way to prep for this long-awaited journey than to take a peek at the teams and players oddsmakers believe will have the biggest impact on the impending pro football campaign.
This season we've partnered with MyBookie to bring you a series of NFL Betting Previews, because nothing would make us happier than for you to stick it to the oddsmakers with one of our recommendations. MyBookie.ag is a world class online sportsbook that caters specifically to recreational gamblers and they're extending up to 100% Sign-Up Bonus to Gunaxin readers with the Promo Code "GUNAXIN."
It's easy to prognosticate on Twitter or in the break room at work that the Raiders are going to shock the world, Tom Brady is a lock to win MVP, and Leonard Fournette is destined to capture Offensive Rookie of the Year. It's another thing entirely to back up such claims by wagering hard-earned money.
Anyone with a Sunday Ticket subscription and a modicum of football knowledge can wax eloquent about point spreads and over/unders, but putting the time in to study trends, stats, injuries, weather conditions, and the myriad of other facts and figures that bookies utilize to set odds and money lines is what separates casual gamblers from the ones who consistently collect.
With this in mind, using odds from MyBookie, let's dive deep into the Super Bowl, MVP, and Offensive Rookie races to identify which teams and players make for sound investments for the 2017 NFL Season.
Super Bowl LII Champion
New England Patriots (+330)
Love them or hate them, the defending champs are the prohibitive favorites to win it all again. The last team to win back-to-back titles was of course these same Patriots, in 2004 and 2005. As long as Belichick and Brady are co-piloting the ship, New England is going to represent smart money. Even with Julian Edelman's season-ending ACL injury and the departures of LeGarrette Blount, Logan Ryan, and Sebastian Vollmer, the Pats are stacked on both sides of the ball. Trading for speedy ex-Saints receiver Brandin Cooks will lessen the blow of Edelman's loss, not to mention Rob Gronkowski's return from 2016 back surgery. The pass rush and offensive line depth are concerns, but former AFC East rivals Stephon Gilmore and David Harris will provide solid help on defense. This price might seem like a waste of cash, but the value will never be better.
Green Bay Packers (+800)
With the Cowboys morphing into a suspension turnstile this summer, the Pack have jumped into the lead to seize the NFC crown. However, it almost seems by default. The days of the cheeseheads being a sexy pick are over. Sure, Aaron Rodgers will still be under center posting awesome passing numbers, but after him and a skilled receiving corps, there's not much else to trust. Lest we forget, the sole Rodgers' Super Bowl victory came back in 2011. The secondary is still a wreck, and at 31, Clay Matthews isn't getting any younger. Getting to the playoffs won't be a problem, nor should winning the NFC North. Not faceplanting in the spotlight is the key. Bottom line: there are more attractive teams with much more value.
Seattle Seahawks (+800)
Counting out Pete Carroll's crew is never wise, but a garbage offensive line, lackluster backfield, and an aging defense raises enough red flags to think twice before committing to the Hawks.
Pittsburgh Steelers (+900)
Similar to Green Bay in that they look the part and are more than capable of playing the part, but something feels askew. Maybe it's Big Ben contemplating retirement in the offseason. Or Le'Veon Bell's prolonged holdout. Or a questionable secondary that was easily shredded by Brady in the AFC Championship. Joe Haden should make a difference, although the fact that the Browns of all teams dumped him is worrisome. Not seeing the value here.
Dallas Cowboys (+1000)
Even delusional Cowboys fans are beginning to tiptoe off the bandwagon. Brutal schedule. Multiple players suspended for portions of the season. Brand new secondary. Young quarterback primed for a sophomore slump. No thanks.

Atlanta Falcons (+1100)
Recovering from a collapse as monumental as the one Atlanta suffered last February could take years, not months. It's tricky enough navigating the aches and pains of the Super Bowl loss hangover (see 2016 Panthers) without the added burden of being labeled choke-artists. And don't underestimate the exodus of offensive coordinator Kyle Shanahan either. Matt Ryan posted the best season of his career en route to the MVP due in part to Shanahan's playcalling. New OC Steve Sarkisian enjoyed plenty of success in college, but he's never been a coordinator in the pros. The talent on this roster isn't in question. That said, the demons of "28-3" might be too much to overcome.
Oakland Raiders (+1500)
The Silver and Black are the trendiest of trendy picks to dethrone the Patriots in the AFC and make a triumphant return to the Super Bowl — their first since 2003. For that to happen, Derek Carr must take another step toward elite status, and a rising defense led by reigning Defensive Player of the Year Khalil Mack must plug the leaks that plagued them in 2016. Carr's unfortunate Week 16 broken leg can be blamed for the Raiders' quick playoff exit. However, a 12-4 record has raised expectations to meteoric levels. And with that comes increased pressure. A tumble down the standings wouldn't be surprising. But at this price? Yes, please.
Denver Broncos (+1500)
Really? Is Trevor Siemian still the starting quarterback? He is? Then stay away, even at this price.
New York Giants (+1600)
Awesome defense. Dynamic weapons in the passing game. Two-time Super Bowl winner at quarterback. On paper, Big Blue looks like a good bet. Oh, right. Those two titles Eli won were behind power rushing attacks. Buyer beware.
Kansas City Chiefs (+1600)
Intriguing team with a hellish defense coming off a 12-4 AFC West title. If only Alex Smith wasn't under center. Rookie Patrick Mahomes looks promising, but he's not ready yet.
Houston Texans (+1800)
Overhyped and overrated. Trusting either Tom Savage or rookie Deshaun Watson to lead the Texans to the promised land is like tossing money into a fire pit.
Carolina Panthers (+2000)
Not that long ago the Cats were 17-1 and representing the NFC in the Super Bowl. Cam Newton coming off a dreadful 2016 is eager to prove last year was a fluke. Toss in rookie Swiss Army Knife Christian McCaffery and a stout front seven, and there should be a significant level of interest. Especially at this price. If Atlanta regresses, look out.
Arizona Cardinals (+2000)
Carson Palmer isn't Tom Brady. Enough said.
Tampa Bay Bucs (+2800)
Young, talented team with a gunslinger at quarterback, a pair of playmaking receivers, and an attacking defense. The last two NFC champs came from the AFC South. It's bold and chock-full of risk, but backing the Bucs might pay off.
New Orleans Saints and Philadelphia Eagles (+3300)
Punting on either of these teams is worth considering at this price. Drew Brees knows time is running out on making another Super Bowl run. Perhaps the addition of Adrian Peterson will give the Saints the boost they need to overcome obvious defensive flaws. As for the Birds, nobody ever wins the NFC East in consecutive years, and the hype surrounding Carson Wentz seems to be legit. If the Eagle defense can elevate to Top 10 level, it might be enough to carry them into January.
Tennessee Titans (+4000)
Did you know prior to breaking his fibula in Week 16 last season, second-year quarterback Marcus Mariota had 26 touchdowns against only 9 interceptions? Did you know the Titans finished 3rd in rushing behind a rejuvenated DeMarco Murray and rookie Derrick Henry? Did you know tight end Delanie Walker and wide receiver Rishard Matthews combined for 16 touchdowns? Did you know they signed Eric Decker who has scored double-digit touchdowns in three of the last five seasons? Did you know they added ex-Patriot corner Logan Ryan and former Jags' safety Johnathan Cyprien to improve a porous secondary? What does all this mean? It means a Mariota vs Winston Super Bowl is forthcoming. Again, lots of value here. It's not proven value, but it's value nonetheless.
2017 NFL MVP Odds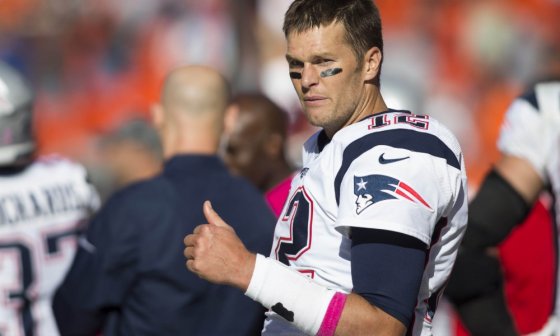 Tom Brady (+330)
If he didn't sit four games due to Deflategate, Brady probably would've won the MVP in 2016. He tossed 28 touchdowns against only 2 interceptions, which was good enough to finish second behind Matt Ryan. He deserves to be the frontrunner in 2017, and like his team is the clear-cut safe money.
Aaron Rodgers (+400)
Rodgers is seeking a third MVP trophy and given the talented passing options at his disposal, he should have little trouble posting gaudy numbers once again. He also represents some of the best value on the board. Call it low risk, high reward.
Russell Wilson (+800)
A dreadful offensive line and uncertain backfield doesn't bode well for Wilson. He's a tremendous playmaker and improviser, but that can get him into trouble on occasion. Low scoring defensive battles also aren't the kind of game scripts that yield big numbers for quarterbacks. Wilson is too often a victim of Seattle's defensive prowess.  

Derek Carr (+1100)
Carr has improved every season since entering the league in 2014. As long as his broken fibula is fully healed, 30+ touchdowns and 4000 yards is realistic. However, as with any quarterback, his MVP chances are directly tied to how well the Raiders play. If they take a step back and miss the playoffs, Carr will undoubtedly shoulder some of the blame. Nevertheless, his price is tough to pass up.
Matt Ryan (+1200)
Ryan was worthy of his 2016 victory, but he kinda sorta won by default. The Falcons offense is poised to take a step back in 2017, so avoiding Matty Ice just makes sense.
Jameis Winston (+1200)
If the Bucs make a playoff charge, Winston will be the reason. He is still prone to poor decision-making, but his arm talent and fearless attitude are attributes needed in a franchise quarterback. The fact that his odds are on par with Ryan and Carr is proof that his star is rising in the eyes of oddsmakers.
Dak Prescott (+1600)
No Zeke Elliott means more passing attempts for Dak. That could be good, or it could be bad. Make no mistake about it, Prescott was impressive as a rookie. But a much tougher schedule and no Zeke to help alleviate pressure opens up the possibility of more errors in judgement for the second-year signal caller. A lot will have to go right for Dak to enter the MVP conversation.
Ben Roethlisberger (+1600)
Considering his extensive injury history and recent flirtation with retirement, it's hard to label Big Ben as a shrewd bet. He's never thrown more than 32 touchdowns and hasn't topped 4000 yards passing since 2014. Maybe he puts together a "last hurrah" campaign, but its seems unlikely.
David Johnson (+2000)
DJ will need to rush for over 2000 yards and score 18 touchdowns to have a legit shot. And the Cards will have to make the playoffs. Could all that happen? Sure. Will it? No.
Marcus Mariota (+2500)
Like Winston, Mariota passes the eyeball test. Any run the Titans might make in 2017 will be due to his superb play. Because quarterbacks dominate MVP races, he should not be overlooked.
Cam Newton (+2500)
Newton was not good in 2016. But he won the prize in 2015 and is still one of the league's most gifted players. And look at this price! It's like finding a Rolex in the bargain bin.
Antonio Brown (+4000)
Brown would have to surpass his career totals in receptions, yards, and touchdowns, and that still wouldn't be enough to get him the trophy. Wide receivers not named Jerry Rice don't win MVPs.
Carson Wentz (+6000)
Way back in the year 2000 a sophomore Eagles quarterback named Donovan McNabb finished second in MVP voting. Could history repeat itself in 2017? Toss a C-note down and become legend.
Khalil Mack (+10000)
Not since Lawrence Taylor in 1986 has a defensive player seized the MVP. JJ Watt and Von Miller have been in the conversation in recent years. Perhaps this is the year a stud pass rusher crashes the QB party. Mack is an absolute monster and definitely worth a flier.
Offensive Rookie of the Year
Christian McCaffery (+330)
Is he Le'Veon Bell or Reggie Bush? Probably somewhere in between. It will be interesting to see how the Panthers utilize their dual-threat rookie. Will Cam stop running and check-down more? How will the carries be split between McCaffery and Jonathan Stewart? The kid looked good in the preseason, but he was far from spectacular.
Dalvin Cook (+330)
Cook is a more dynamic playmaker than McCaffery, and his role at this point is more certain. Plus, Sam Bradford never saw a check-down he didn't love, especially on third and long. The opportunities will be there for the ex-Seminole to make an immediate impact on an offense lacking impact players.
Leonard Fournette (+380)
When Blake Bortles and Chad Henne are the quarterbacks, running the ball should be a priority. But these are the Jags. Trusting them to do the smart thing is risky. Fournette has raw power to spare, but that's also a hindrance. His upright style results in a lot of hits and that leads to nagging injuries. If he can stay out of the trainer's room, he's worth a look.
Deshaun Watson (+500)
Watson has ability, but as long as Tom Savage is ahead of him on the depth chart, the former Clemson Tiger should be avoided.
DeShone Kizer (+800)
Hue Jackson deserves credit for biting the bullet and naming Kizer the Week 1 starter. The question is does Kizer possess the maturity to handle the job. Cleveland has zero to lose by leaving him in there to work through growing pains. If he flops, there's always the 2018 Draft. There's value here, but rookie quarterbacks make shaky investments.
Joe Mixon (+1100)
Jeremy Hill and Gio Bernard are still hanging around, which severely limits Mixon's role. Maybe he steals the starting job by the end of September. Or maybe he remains stuck in a committee all season. Not worth the headache.
Mitch Trubiskey (+1200)
Like Watson, he's the number two guy until he isn't.
Corey Davis (+1600)
He's been struggling with a bad hamstring for over a month. The chances he aggravates it at some point down the road are good. Can't win awards from the tub.
Kareem Hunt (+2000)
Easy money, folks. Spencer Ware is done for the season and neither Charcandrick West or CJ Spiller are threats to steal the job from Hunt. Get him at this price while you can, because his value will never be higher.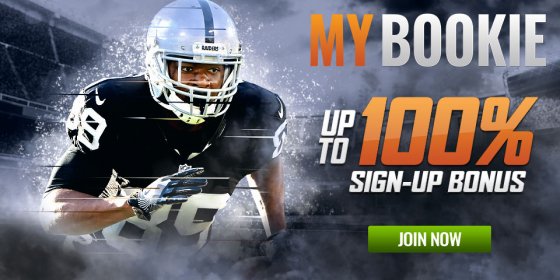 This Betting Preview is Sponsored by MyBookie.ag.