The 25 Best Video Games of 2017
The cool thing to do these days is to bring back the 80's and 90's. From clothing to movie remakes, the retro stuff we all loved as a kid are making a comeback in all areas of entertainment, especially with video games. This year will be remembered for three iconic titles making their epic return to the world of video games. Zelda, Resident Evil, and Mario all decided to come back in 2017 and bring that nostalgic feeling with them as we sat down to play the same games we loved as kids, only with extremely better graphics.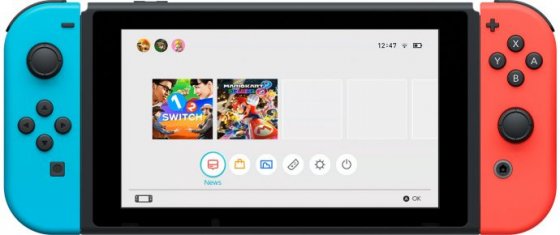 But what made this year so great for video games was the release of Nintendo's latest innovation, the Switch. This time, they have created a device that can compete with the Xbox One and PS4. The beauty of the Switch is that you can take it with you unlike ever before. There is no transferring between devices or files, you simply grab the Switch and go. The game can continue right on the screen that is no longer on your television, it is in your hand. It also allows for PvP play between other Switch users simply from connecting together in the easiest way possible.
On top of the brand new Nintendo platform we were given this past year, the Xbox One received a massive overhaul with its' own brand new version of a new system. It is called the Xbox One X and it is the world's most powerful gaming console, advertising that it is about 40% more powerful than any other system on the market. The PS4, meanwhile, has been gaining more fans from its' amazing library of ever-growing new games exclusive only to the Sony platform.
While we enjoy shooter games, 2017 was more than just killing zombies and murdering random strangers. With the Nintendo Switch joining the platform race, the focus was less on bloody brawls and more about the quality of the story-lines and the fun of a game so basic we wonder why we did not think about it. Let's get right to it, shall we? Here are the 25 Best Video Games, from all platforms, of 2017. Enjoy.
25) Assassin's Creed Origins
Platforms: PS4, Xbox One
Developer: Ubisoft Montreal
Publisher: Ubisoft
Release Date: October 27th
'17 Sales

North America: 590,000 Units
Worldwide: 1.51 Million Units
24) MLB: The Show 17
Platform: PS4
Developer: SIE San Diego Studio
Publisher: Sony Interactive Entertainment
Release Date: March 28th
'17 Sales

North America: 800,000 Units
Worldwide: 990,000 Units
23) Wolfenstein II: The New Colossus
Platforms: PS4, Xbox One, Nintendo Switch (2018)
Developer: MachineGames
Publisher: Bethesda Softworks
Release Date: October 27th
'17 Sales

North America: 120,000 Units
Worldwide: 320,000 Units
22) Little Nightmares
Platforms: PS4, Xbox One
Developer: Tarsier Studios
Publisher: Bandai Namco Entertainment
Release Date: April 28th
'17 Sales

North America: 140,000 Units
Worldwide: 320,000 Units
21) Call of Duty: WWII
Platforms: PS4, Xbox One
Developer: Sledgehammer Games
Publisher: Activision
Release Date: November 3rd
'17 Sales

North America: No Data Available Yet
Worldwide: No Data Available Yet
20) Mario Kart 8 Deluxe
Platform: Nintendo Switch
Developer: Nintendo EAD
Publisher: Nintendo
Release Date: April 28th
'17 Sales

North America: 1.35 Million Units
Worldwide: 3.68 Million Units
19) Shovel Knight: Treasure Trove
Platforms: PS4, Xbox One, Nintendo Switch
Developer: Yacht Club Games
Publisher: Yacht Club Games
Release Date: March 3rd
'17 Sales

North America: No Data Available Yet
Worldwide: No Data Available Yet
18) Tacoma
Platform: Xbox One
Developer: Fullbright
Publisher: Fullbright
Release Date: August 2nd
'17 Sales

North America: No Data Available Yet
Worldwide: No Data Available Yet
17) Splatoon 2
Platform: Nintendo Switch
Developer: Nintendo EPD
Publisher: Nintendo
Release Date: July 21st
'17 Sales

North America: 640,000 Units
Worldwide: 2.61 Million Units
16) Cuphead
Platform: Xbox One
Developer: StudioMDHR
Publisher: StudioMDHR
Release Date: September 29th
'17 Sales

North America: No Data Available Yet
Worldwide: No Data Available Yet
15) Night in the Woods
Platforms: PS4, Xbox One
Developer: Infinite Fall
Publisher: Finji
Release Date: February 21st
'17 Sales

North America: No Data Available Yet
Worldwide: No Data Available Yet
14) Hellblade: Senua's Sacrifice
Platform: PS4
Developer: Ninja Theory
Publisher: Ninja Theory
Release Date: August 8th
'17 Sales

North America: No Data Available Yet
Worldwide: No Data Available Yet
13) Prey
Platforms: PS4, Xbox One
Developer: Arkane Studios
Publisher: Bethesda Softworks
Release Date: May 5th
'17 Sales

North America: 240,000 units
Worldwide: 770,000 units
12) Yakuza 0
Platform: PS4
Developer:
Publisher:
Release Date:
'17 Sales

North America: No Data Available Yet
Worldwide: No Data Available Yet
11) Undertale
Platform: PS4
Developer: Sega
Publisher: Sega
Release Date: January 24th
'17 Sales

North America: No Data Available Yet
Worldwide: No Data Available Yet
10) Uncharted: The Lost Legacy
Platform: PS4
Developer: Naughty Dog
Publisher: Sony Interactive Entertainment
Release Date: August 22nd
'17 Sales

North America: 240,000 Units
Worldwide: 1.22 Million Units
9) Persona 5
Platform: PS4
Developer: Atlus
Publisher: Atlus USA
Release Date: April 4th
'17 Sales

North America: 380,000 Units
Worldwide: 1.11 Million Units
8) What Remains of Edith Finch
Platforms: PS4, Xbox One
Developer: Giant Sparrow
Publisher: Annapurna Interactive
Release Date: April 25th (PS4), July 19th (Xbox One)
'17 Sales

North America: No Data Available Yet
Worldwide: No Data Available Yet
7) Nier: Automata
Platform: PS4
Developer: PlatinumGames
Publisher: Square Enix
Release Date: March 7th
'17 Sales

North America: No Data Available Yet
Worldwide: No Data Available Yet
6) Resident Evil VII: Biohazard
Platform: PS4
Developer: Capcom
Publisher: Capcom
Release Date: January 24th
'17 Sales

North America: 950,000 Units
Worldwide: 3.02 Million Units
5) Destiny 2
Platforms: PS4, Xbox One
Developer: Bungie
Publisher: Activision
Release Date: September 6th
'17 Sales

North America: 1.98 Million Units
Worldwide: 3.82 Million Units
4) Super Mario Odyssey
Platform: Nintendo Switch
Developer: Nintendo EPD
Publisher: Nintendo
Release Date: October 27th
'17 Sales

North America: 920,000 Units
Worldwide: 2.15 Million Units
3) Playerunknown's Battlegrounds
Platform: Xbox One
Developer: PUBG Corporation
Publisher: Microsoft Studios
Release Date: December 12th
'17 Sales

North America: No Data Available Yet
Worldwide: No Data Available Yet
2) Horizon Zero Dawn
Platform: PS4
Developer: Guerrilla Games
Publisher: Sony Interactive Entertainment
Release Date: February 28th
'17 Sales

North America: 1 Million Units
Worldwide: 3.73 Million Units
1) The Legend of Zelda: Breath of the Wild
Platform: Nintendo Switch
Developer: Nintendo EPD
Publisher: Nintendo
Release Date: March 3rd
'17 Sales

North America: 1.98 Million Units
Worldwide: 4.27 Million Units