25 Great Performance in the First Round of NBA Playoff History
The start of the 2017 NBA Playoffs marks the ending of one of the most amazing seasons in NBA history. The 2016-17 NBA season gave us dramatic finishes, similar faces in new places, one of the tightest MVP races in history, and a ton of other surprises that left even the most somber NBA fan smiling.
The MVP race has to be the most intriguing part of the 2016-17 season because it featured a battle between James Harden, Kawhi Leonard, LeBron James, and Russell Westbrook that will continue to be talked about for years to come. When they announce the MVP in late June, whoever wins is going to be among the greatest MVPs ever, and deservedly so.
Those performances lifted their teams into the first round of the playoffs, which have already begun and given us a few last-minute finishes like when the Indiana Pacers had a shot to win the game but forgot to pass it to Paul George, their best player and one of the league's best overall talents. Then the Chicago Bulls upset the Boston Celtics in their first game before the match-up we all were waiting for, Harden against Westbrook, left us scratching our heads. The Houston Rockets not only handled the Oklahoma City Thunder, they beat them down, winning by 31 points and shutting down Russell Westbrook in the process.
After just a few games, there has already been 10 players score more than 30 points in a game, which also includes C.J. McCollum's 41-point outburst against the Golden State Warriors during Game 1 of their series.
We came up with a scoring method to measure a player's performance based on 14 different statistical categories (Field Goals missed, 3-Pointers Made, Free Throws missed, Offensive Rebounds, Defensive Rebounds, Assists, Steals, Blocks, Turnovers, and Points), weighing them evenly to produce the best overall point totals from each player. We also gave bonus points if the game was Away, a Win, and if the player had a Double-Double or a Triple-Double.
Statistics Abbrev. Key
| | |
| --- | --- |
| FGM: Field Goals Made | 3PM: 3-Point Shots Made |
| FTM: Free Throws Made | FGA: Field Goals Attempted |
| 3PA: 3-Point Shots Attempted | FTA: Free Throws Attempted |
| FG%: Field Goal Percentage | 3P%: 3-Point Percentage |
| FT%: Free Throw Percentage | Orb: Offensive Rebounds |
| Drb: Defensive Rebounds | Ast: Assists |
| Stl: Steals | Blk: Blocks |
| Pts: Points | TO: Turnovers |
| DD: Double-Doubles | TD: Triple-Doubles |
25. 2010: LeBron James, SF, CLE
Date: April 4th, 2010
Opponent (Result): vs. Chicago Bulls (112-102, Win)
Stats:

FGM-FGA (FG%): 16-23, 69.6%
3PM-3PA (3P%): 2-4, 50.0%
FTM-FTA (FT%): 6-6, 100%
40 PTS, 8 REB (1 ORB), 8 AST, 1 STL, 2 BLK, 2 TO
24. 2002: Paul Pierce, SF, BOS
Date: May 3rd, 2002
Opponent (Result): vs. Philadelphia 76ers (120-87, Win)
Stats:

FGM-FGA (FG%): 16-25, 64%
3PM-3PA (3P%): 8-10, 80%
FTM-FTA (FT%): 6-7, 85.7%
46 PTS, 4 REB (1 ORB), 6 AST, 1 STL, 1 BLK, 0 TO
23. 2002: Baron Davis, PG, CHA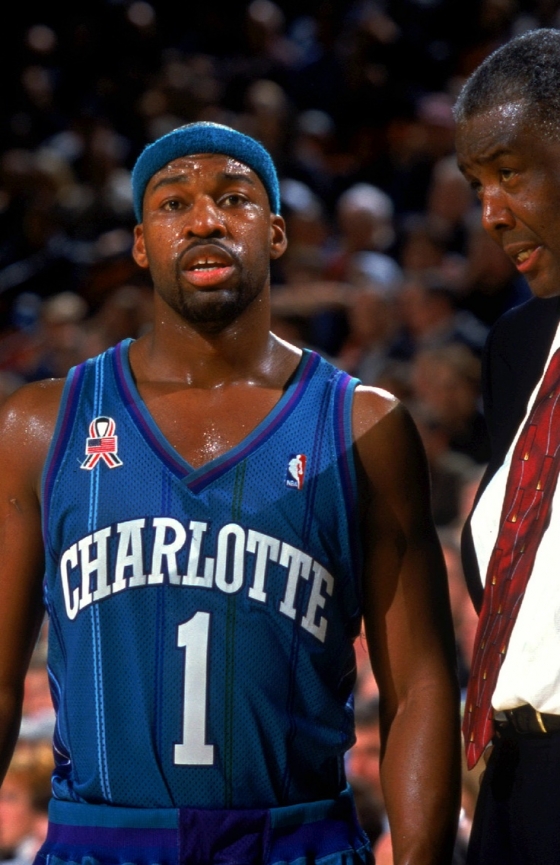 Date: April 27th, 2002
Opponent (Result): @ Orlando Magic (110-100, Win)
Stats:

FGM-FGA (FG%): 12-29, 41.4%
3PM-3PA (3P%): 3-9, 33.3%
FTM-FTA (FT%): 6-8, 75%
33 PTS, 14 REB (4 ORB), 10 AST, 2 STL, 0 TO
Triple-Double
22. 2008: Tony Parker, PG, SAS
Date: April 25th, 2008
Opponent (Result): @ Phoenix Suns (115-99, Win)
Stats:

FGM-FGA (FG%): 17-26, 65.4%
3PM-3PA (3P%): 1-3, 33.3%
FTM-FTA (FT%): 6-7, 85.7%
41 PTS, 5 REB, 12 AST, 2 STL, 3 TO
Double-Double
21. 2008: Chris Paul, PG, NOH
Date: April 29th, 2008
Opponent (Result): vs. Dallas Mavericks (99-94, Win)
Stats:

FGM-FGA (FG%): 10-19, 52.6%
3PM-3PA (3P%): 2-3, 66.7%
FTM-FTA (FT%): 2-4, 50%
24 PTS, 11 REB (2 ORB), 15 AST, 2 STL, 0 TO
Triple-Double
20. 1985: Johnny Moore, PG, SAS
Date: April 26th, 1985
Opponent (Result): vs. Denver Nuggets (116-111, Win)
Stats:

FGM-FGA (FG%): 7-10, 70%
FTM-FTA (FT%): 3-6, 50%
17 PTS, 10 REB (1 ORB), 16 AST, 4 STL, 2 BLK, 3 TO
Triple-Double
19. 1992: Clyde Drexler, SG, POR
Date: April 29th, 1992
Opponent (Result): @ Los Angeles Lakers (119-121, Loss)
Stats:

FGM-FGA (FG%): 14-23, 60.9%
3PM-3PA (3P%): 2-5, 40%
FTM-FTA (FT%): 12-13, 92.3%
42 PTS, 9 REB (3 ORB), 12 AST, 2 STL, 6 TO
Double-Double
18. 2003: Allen Iverson, SG, PHI
Date: April 20th, 2003
Opponent (Result): vs. New Orleans Hornets (98-90, Win)
Stats:

FGM-FGA (FG%): 21-32, 65.5%
3PM-3PA (3P%): 3-5, 60%
FTM-FTA (FT%): 10-11, 90.9%
55 PTS, 4 REB, 8 AST, 2 STL, 4 TO
17. 1993: David Robinson, C, SAS
Date: May 7th, 1993
Opponent (Result): vs. Portland Trail Blazers (100-97, Win)
Stats:

FGM-FGA (FG%): 8-14, 57.1%
3PM-3PA (3P%):
FTM-FTA (FT%): 4-9, 44.4%
20 PTS, 17 REB (1 ORB), 11 AST, 7 BLK, 2 TO
Triple-Double
16. 2011: Chris Paul, PG, NOH
Date: April 24th, 2011
Opponent (Result): vs. Los Angeles Lakers (93-88, Win)
Stats:

FGM-FGA (FG%): 7-14, 50%
3PM-3PA (3P%): 2-4, 50%
FTM-FTA (FT%): 11-11, 100%
27 PTS, 13 REB (2 ORB), 15 AST, 2 STL, 5 TO
Triple-Double
15. 2005: Ray Allen, SG, SEA
Date: May 1st, 2005
Opponent (Result): @ Sacramento Kings (115-102, Win)
Stats:

FGM-FGA (FG%): 17-28, 60.7%
3PM-3PA (3P%): 6-14, 42.9%
FTM-FTA (FT%): 5-5, 100%
45 PTS, 4 REB (1 ORB), 6 AST, 4 STL, 2 BLK, 3 TO
14. 2011: Carmelo Anthony, SF, NYK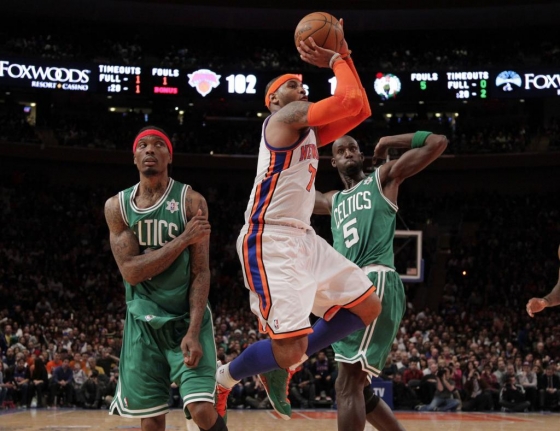 Date: April 19th, 2011
Opponent (Result): @ Boston Celtics (93-96, Loss)
Stats:

FGM-FGA (FG%): 14-30, 46.7%
3PM-3PA (3P%): 4-8, 50%
FTM-FTA (FT%):10-11, 90.9%
42 PTS, 17 REB (5 ORB), 6 AST, 2 BLK, 1 TO
Double-Double
13. 1992: Michael Jordan, SG, CHI
Date: April 24th, 1992
Opponent (Result): vs. Miami Heat (113-94, Win)
Stats:

FGM-FGA (FG%): 21-34, 61.8%
FTM-FTA (FT%): 4-4, 100%
46 PTS, 11 REB (1 ORB), 9 AST, 3 STL, 1 BLK, 5 TO
Double-Double
12. 1994: Charles Barkley, PF, PHO
Date: April 29th, 1994
Opponent (Result): vs. Golden State Warriors (111-104, Win)
Stats:

FGM-FGA (FG%): 14-24, 58.3%
3PM-3PA (3P%): 1-3, 33.3%
FTM-FTA (FT%): 7-11, 63.6%
36 PTS, 19 REB (7 ORB), 7 AST, 4 STL, 1 BLK, 5 TO
Double-Double
11. 1986: Michael Jordan, SG, CHI
Date: April 20th, 1986
Opponent (Result): @ Boston Celtics (131-135, Loss)
Stats:

FGM-FGA (FG%): 22-41, 53.7%
FTM-FTA (FT%): 19-21, 90.5%
63 PTS, 5 REB (1 ORB), 6 AST, 3 STL, 2 BLK, 4 TO
10. 2007: Jason Kidd, PG, NJN
Date: April 27th, 2007
Opponent (Result): vs. Toronto Raptors (102-89, Win)
Stats:

FGM-FGA (FG%): 7-14, 50%
3PM-3PA (3P%): 2-8, 25%
16 PTS, 16 REB (4 ORB), 19 AST, 3 STL, 1 BLK, 5 TO
Triple-Double
9. 2000: Gary Payton, PG, SEA
Date: May 3rd, 2000
Opponent (Result): vs. Utah Jazz (104-93, Win)
Stats:

FGM-FGA (FG%): 11-23, 47.8%
3PM-3PA (3P%): 3-7, 42.9%
FTM-FTA (FT%): 10-11, 90.9%
35 PTS, 10 REB (2 ORB), 11 AST, 6 STL, 4 TO
Triple-Double
8. 2008: Pau Gasol, C, LAL
Date: April 20th, 2008
Opponent (Result): vs. Denver Nuggets (128-114, Win)
Stats:

FGM-FGA (FG%): 14-20, 70%
FTM-FTA (FT%): 8-8, 100%
36 PTS, 16 REB (3 ORB), 8 AST, 3 BLK, 3 TO
Double-Double
7. 2008: Kobe Bryant, SG, LAL
Date: April 23rd, 2008
Opponent (Result): vs. Denver Nuggets (122-107, Win)
Stats:

FGM-FGA (FG%): 18-27, 66.7%
3PM-3PA (3P%): 5-9, 55.6%
FTM-FTA (FT%): 8-9, 88.9%
49 PTS, 4 REB (1 ORB), 10 AST, 1 STL, 1 BLK, 2 TO
Double-Double
6. 1992: Brad Daugherty, C, CLE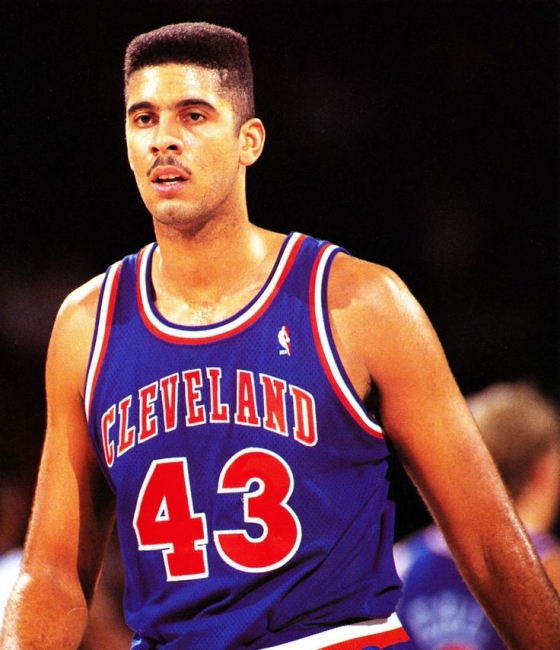 Date: April 23rd, 1992
Opponent (Result): vs. New Jersey Nets (120-113, Win)
Stats:

FGM-FGA (FG%): 12-22, 54.5%
3PM-3PA (3P%): 0-1, 0%
FTM-FTA (FT%): 16-17, 94.1%
40 PTS, 16 REB (3 ORB), 9 AST, 1 STL, 2 BLK, 2 TO
Double-Double
5. 2008: LeBron James, SF, CLE
Date: May 2nd, 2008
Opponent (Result): @ Washington Wizards (105-88, Win)
Stats:

FGM-FGA (FG%): 8-17, 47.1%
3PM-3PA (3P%): 1-2, 50%
FTM-FTA (FT%): 10-10, 100%
27 PTS, 13 REB (2 ORB), 13 AST, 2 STL, 1 BLK, 1 TO
Triple-Double
4. 1992: Michael Jordan, SG, CHI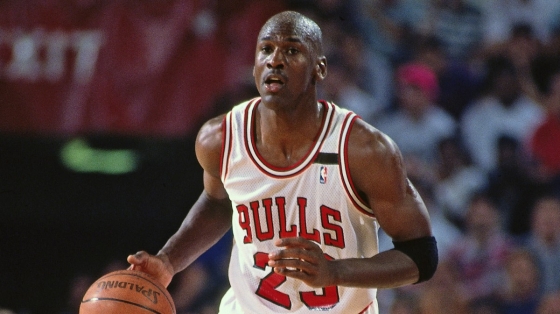 Date: April 29th, 1992
Opponent (Result): @ Miami Heat (119-114, Win)
Stats:

FGM-FGA (FG%): 20-30, 66.7%
FTM-FTA (FT%): 16-18, 88.9%
56 PTS, 5 REB (1 ORB), 5 AST, 4 STL, 2 BLK, 2 TO
3. 1990: Patrick Ewing, C, NYK
Date: May 4th, 1990
Opponent (Result): vs. Boston Celtics (135-108, Win)
Stats:

FGM-FGA (FG%): 18-24, 75%
FTM-FTA (FT%): 8-9, 88.9%
44 PTS, 13 REB (2 ORB), 5 AST, 7 STL, 2 BLK, 3 TO
Double-Double
2. 2010: LeBron James, SF, CLE
Date: April 25th, 2010
Opponent (Result): @ Chicago Bulls (121-98, Win)
Stats:

FGM-FGA (FG%): 11-17, 64.7%
3PM-3PA (3P%): 6-9, 66.7%
FTM-FTA (FT%): 9-10, 90%
37 PTS, 12 REB, 11 AST, 2 STL, 1 BLK, 2 TO
Triple-Double
1. 1994: Charles Barkley, PF, PHO
Date: May 4th, 1994
Opponent (Result): @ Golden State Warriors (140-133, Win)
Stats:

FGM-FGA (FG%): 23-31, 74.2%
3PM-3PA (3P%): 3-4, 75%
FTM-FTA (FT%): 7-9, 77.8%
56 PTS, 14 REB (5 ORB), 4 AST, 3 STL, 1 BLK, 2 TO
Double-Double