25 Must-See Movies Coming in 2017
Now that the new year is upon us, it is time to move along and start making plans for 2017. One of the most exciting things any of us can do is to check out the movies coming out in 2017. Below is a list of 25 flicks that we are most looking forward to in the coming calendar year.
25. The Mummy
Genre: Action-Adventure, Horror
Release Date: June 9th
Director: Alex Kurtzman
Starring: Tom Cruise, Sofia Boutella, Annabelle Wallis, Jake Johnson
24. The Lego Batman Movie
Genre: Computer-Animated
Release Date: February 10th
Director: Chris McKay
Starring: Will Arnett, Rosario Dawson, Zach Galifianakis, Ralph Fiennes, Michael Cera
23. Jumanji
Genre: Fantasy Adventure
Release Date: December 22nd
Director: Jake Kasdan
Starring: Dwayne Johnson, Kevin Hart, Jack Black, Karen Gillan, Nick Jonas
22. Power Rangers
Genre: Action-Adventure
Release Date: March 24th
Director: Dean Israelite
Starring: Dacre Montgomery, Naomi Scott, RJ Cyler, Becky G, Ludi Lin, Bryan Cranston, Elizabeth Banks
21. Saw: Legacy
Genre: Horror
Release Date: October 27th
Directors: The Spierig Brothers
Starring: Tobin Bell, Jon Cor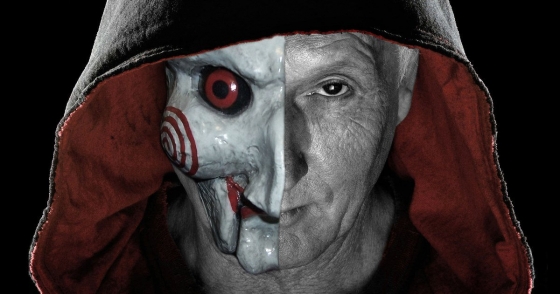 20. Cars 3
Genre: Computer-Animated
Release Date: June 16th
Director: Brian Fee
Starring: Owen Wilson, Armie Hammer, Cristela Alonzo, Larry the Cable Guy, Bonnie Hunt, Cheech Marin
19. T2: Trainspotting
Genre: Comedy, Crime Drama
Release Date: January 27th
Director: Danny Boyle
Starring: Ewan McGregor, Jonny Lee Miller, Ewen Bremner, Robert Carlyle
18. Logan
Genre: Action-Adventure
Release Date: March 3rd
Director: James Mangold
Starring: Hugh Jackman, Patrick Stewart, Richard E. Grant, Boyd Holbrook, Stephen Merchant, Dafne Keen
17. Beauty and The Beast
Genre: Romance, Musical, Fantasy
Release Date: March 17th
Director: Bill Condon
Starring: Emma Watson, Dan Stevens, Luke Evans, Kevin Kline, Josh Gad, Ewan McGregor, Stanley Tucci, Ian McKellen, Emma Thompson
16. Coco
Genre: Computer-Animated
Release Date: November 22nd
Director: Lee Unkrich
Starring: Anthony Gonzalez, Gael Garcia Bernal, Benjamin Bratt, Renee Victor
15. Alien: Covenant
Genre: Science-Fiction Horror
Release Date: May 19th
Director: Ridley Scott
Starring: Michael Fassbender, Katherine Waterston, Billy Crudup, Danny McBride, Demiam Bichir
14. John Wick: Chapter 2
Genre: Action-Thriller
Release Date: February 10th
Director: Chad Stahelski
Starring: Keanu Reeves, Common, Laurence Fishburne, Riccardo Scamarcio, Ruby Rose, John Leguizamo, Ian McShane
13. Transformers: The Last Knight
Genre: Action-Adventure
Release Date: June 23rd
Director: Michael Bay
Starring: Mark Wahlberg, Anthony Hopkins, Stanley Tucci, Isabela Moner, Josh Duhamel, Tyrese Gibson, John Goodman
12. Kingsman: The Golden Circle
Genre: Spy, Action-Comedy
Release Date: October 6th
Director: Matthew Vaughn
Starring: Taron Egerton, Julianne Moore, Mark Strong, Halle Berry, Channing Tatum, Jeff Bridges
11. It
Genre: Horror
Release Date: September 8th
Director: Andres Muschietti
Starring: Bill Skarsgard, Jaeden Lieberher
10. Friday the 13th
Genre: Horror
Release Date: October 13th
Director: Breck Eisner
Writers: Nick Antosca, Aaron Guzikowski
9. The Fate of the Furious
Genre: Action
Release Date: April 14th
Director: F.Gary Gray
Starring: Vin Diesel, Dwayne Johnson, Michelle Rodriguez, Jason Statham, Tyrese Gibson, Chris Bridges, Kurt Russell, Helen Mirren, Charlize Theron
8. Pirates : Dead Men Tell No Tales
Genre: Fantasy, Action-Adventure
Release Date: May 26th
Director: Joachim Ronning, Espen Sandberg
Starring: Johnny Depp, Javier Bardem, Brenton Thwaites, Geoffrey Rush, Kaya Scodelario
7. Justice League
Genre: Action-Adventure
Release Date: November 17th
Director: Zack Snyder
Starring: Ben Affleck, Henry Cavill, Amy Adams, Gal Gadot, Jason Momoa, Ezra Miller, Ray Fisher, Williem Dafoe, Jesse Eisenberg, Jeremy Irons, Diane Lane, J.K. Simmons
6. Thor: Ragnarok
Genre: Action-Adventure
Release Date: November 3rd
Director: Taika Waititi
Starring: Chris Hemsworth, Tom Hiddleston, Cate Blanchett, Idris Elba, Jeff Goldblum, Mark Ruffalo, Anthony Hopkins
5. Spider-Man: Homecoming
Genre: Action-Adventure
Release Date: July 7th
Director: Jon Watts
Starring: Tom Holland, Michael Keaton, Zendaya, Donald Glover, Jacob Batalon, Laura Harrier, Tony Revolori, Tyne Daly, Marisa Tomei, Robert Downey Jr.
Details: After Tobey Maguire and Andrew Garfield attempted to portray the world's greatest Marvel character, it appears that they might have finally found the perfect person to play the teenage superhero, Spider-Man. Tom Holland is not widely known and has only been acting on the big screen since 2012 but he showed up in Captain America: Civil War last year and left fans with nothing but great things to say about him. He could be the final person to portray the flying spider in the Marvel Cinematic Universe that we could all grow to love in the role.
4. Dunkirk
Genre: War Thriller
Release Date: July 21st
Director: Christopher Nolan
Starring: Aneurin Barnard, Kenneth Branagh, Tom Hardy, Cillian Murphy, Mark Rylance, Harry Styles, Barry Keoghan, James D'Arcy
Details: Christopher Nolan has given us some real epic movies including Memento, Insomnia, Batman Begins, The Dark Knight, The Dark Knight Rises, Interstellar, and Inception. He is a director, writer, producer, composer, cinematographer, and editor that knows exactly what he wants from a film and works harder than almost anyone else in Hollywood at creating it. Dunkirk could easily become one of the best films of 2017 just from the looks of the trailer and the cast.
3. Wonder Woman
Genre: Action-Adventure
Release Date: June 2nd
Director: Patty Jenkins
Starring: Gal Gadot, Chris Pine, Connie Nielson, Robin Wright, Lucy Davis
Details: Based on the list of movies coming out in 2017, it appears that superhero movies will once again be at the forefront of the box office. When Gal Gadot was announced as the next Wonder Woman, it did not feel as though it was a good fit. But then the trailer came out and all of the negative thoughts quickly went away as it seems as though her portrayal of the female superhero just might be better than anyone would have originally imagined.
2. Guardians of the Galaxy Vol.2
Genre: Action-Adventure, Comedy
Release Date: May 5th
Director: James Gunn
Starring: Chris Pratt, Zoe Saldana, Dave Bautista, Vin Diesel, Bradley Cooper, Michael Rooker, Karen Gillan, Glenn Close, Sean Gunn
Details: Guardians of the Galaxy Vol.1 was much bigger than anyone could have imagined and it was all thanks to the perfect casting. Each character in the film worked great with one another. That chemistry turned a good movie into a great one and the sequel should be no different as it has everyone from the original movie but with a bigger budget.
1. Star Wars: Episode VIII
Genre: Action-Adventure
Release Date: December 15th
Director: Rian Johnson
Starring: Adam Driver, Daisy Ridley, Oscar Isaac, Mark Hamill, Carrie Fisher, John Boyea, Lupita Nyong'o, Domhnall Gleeson, Anthony Daniels
Details: After Disney took over the Star Wars franchise, fans were worried that the next three films would end up being a bigger disappointment than The Phantom Menace. But then Episode VII came out in 2015 and completely destroyed all of the negative rumors about the future success of the Star Wars movie franchise. Not much is known about Episode VIII but from what we do understand, it is going to be a wild ride that picks up right where the last one ended.