25 NBA Players You Didn't Know Had a Ring
Fans that argue about LeBron James starting the "Big 3" phenomena that has destroyed any parity that was left in the NBA should know that this has been happening for a long time. Most teams drafted and built around star players but they also had the big teams that would sign those coveted superstars to help put them well above the rest of the league.
In 1982, the Philadelphia 76ers signed Moses Malone to help them win an NBA title after losing in the finals in two of the previous three years. He joined a lineup that already featured Maurice Cheeks and Julius Erving, two NBA Hall of Famers.
The Los Angeles Lakers and Boston Celtics both dominated the 80's. The Lakers won multiple titles with a roster that featured Kareem Abdul Jabbar, Magic Johnson, James Worthy, and Bob McAdoo. The Boston Celtics won a few more titles with a trio of Hall of Famers with Larry Bird, Kevin McHale, and Robert Parrish. Even the Chicago Bulls had a "Big 3" during Michael Jordan's second three-peat when they signed Dennis Rodman. So it is nothing new to see NBA team's sign as many all-stars as possible to win.
The issue with today's game is the salary cap. The amount of money that is being given to the superstars is insane. Players are signing contracts that include a base salary of $30 million per season. This leaves very little cap room to sign a ton of star players. Instead, teams are loading up on stars on the front end and then filling up their benches with players willing to take the league minimum.
That brings us to our list today. We wanted to talk about the players you probably did not even know had a NBA title, or two. Enjoy.
25) Antoine Walker, Miami Heat
24) Aron Baynes, San Antonio Spurs
23) Isaiah Rider, Los Angeles Lakers
22) Justin Holiday, Golden State Warriors
21) Mitch Richmond, Los Angeles Lakers
20) Jordan Farmar, Los Angeles Lakers
19) Jason Williams, Miami Heat
18) Brandon Rush, Golden State Warriors
17) Glenn Robinson, San Antonio Spurs
16) Corey Brewer, Dallas Mavericks
15) Cory Joseph, San Antonio Spurs
14) Tony Allen, Boston Celtics
13) Tyson Chandler, Dallas Mavericks
12) James McAdoo, Golden State Warriors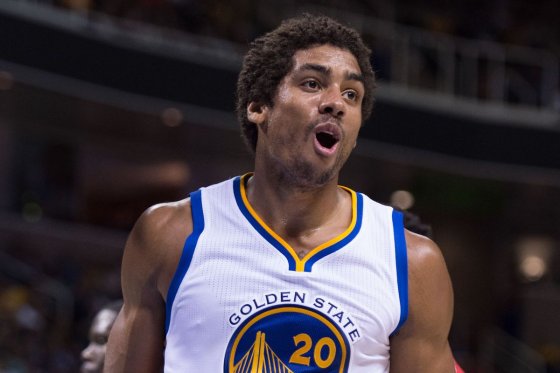 11) Stephen Jackson, San Antonio Spurs
10) Glen Rice, Los Angeles Lakers
When NBA players get older, they start to look for an easy ride to a title, if they have not won anything already. Glen Rice was no different and got his chance at the title when playing for the Lakers at the turn of the century. He could have won more if he was not traded away the following season.
9) Sasha Vujacic, Los Angeles Lakers
Much like the other shockers on this list, Sasha Vujacic was a NBA player with some good luck as he got to play with Kobe Bryant and Pau Gasol during the Lakers late 00's title runs. He claimed two rings during his tenure in LA.
8) Beno Udrih, San Antonio Spurs
If you have no clue who Beno Udrih is, he was once an important member of the Sacramento Kings. Well, before he got to California, he played for the Spurs where he stayed long enough to bring home two NBA titles during his time in Texas.
7) Timofey Mozgov, Cleveland Cavaliers
Before the Los Angeles Lakers paid Timofey Mozgov an insane $64 million over four years, he was a member of the Lebron James Cavaliers. The Lakers still have trouble explaining that contract and he was even traded not even a year after signing with the Lakers, to the Nets.
6) Rashard Lewis, Miami Heat
Whether he was in Seattle or Orlando, Rashard Lewis was a pure scorer that averaged around 20 points a night, and had a season of 22.4 points per game as a career high. But by the time he turned 33 years old, he realized he had to find somewhere he could get a ring before it was too late. So he went to Miami and joined the party in South Beach, as many other players did, to win a title along with King James, D-Wade, and Chris Bosh, the NBA's most exciting trio.
5) Marco Belinelli, San Antonio Spurs
Some players are valuable pieces but will never find a home in one city. Marco Belinelli is one of those pieces. He has played for nine different teams, with his longest tenure lasting just two years. His value his in his range and he showcased that in 2014 when he helped the Spurs win a NBA title. It remains his only ring.
4) Adam Morrison, Los Angeles Lakers
Adam Morrison has played in just two NBA playoff games for a grand total of 13 minutes but owns not one, but two NBA titles thanks to his Lakers winning it all in back-to-back seasons from 2008 to 2010. He remains one of the least used, and luckiest, two-time NBA champion of all time.
3) Gary Payton, Miami Heat
For 13 seasons, Gary Payton was the baddest point guard in the NBA and helped to lead the Seattle Supersonics to 10 playoff appearances. He could not get past Michael Jordan, or the Houston Rockets, and eventually left for greener pastures. He ended up signing with the Lakers in 2003 along with Karl Malone to form a starting lineup that featured Payton, Kobe Bryant, Karl Malone, and Shaquille O'Neal. The NBA was scared but that experiment failed so he ended up in Miami during the 2005-06 season where he lucked out and won his first and only NBA title, at 37 years old.
2) Trevor Ariza, Los Angeles Lakers
Since joining the NBA in 2004, Trevor Ariza has played for six different teams, making the playoffs for five of them. But throughout his career, the one thing that always seemed to elude him was the coveted NBA title. At least, that is what most people thought. He actually snuck up and won one back when he was just 23 years old, playing for the LA Lakers.
1) Darko Milicic, Detroit Pistons
Darko Milicic will forever be remembered as the biggest mistake in NBA history, or bust, depending on how you want to judge him. The Detroit Pistons could have drafted Carmelo Anthony, Chris Bosh, Dwyane Wade, David West, Chris Kaman, Mo Williams, or Kyle Korver in the 2003 NBA Draft but they went with this unpolished, young and raw talented center from Serbia and Montenegro. Lucky for Darko, he spent most of his career on the bench and even lucked out during his rookie season, being a part of the 2003-04 NBA champion Pistons, which almost everyone forgets he was even an active member of.