25 Scariest College Football Uniforms
College football hasn't been scary since the days of leather helmets and no face-masks, but the uniforms have done their best to stake their claim by combining colors that should only be used on laundry commercials.
Oregon has already cornered the market in ugly uniforms. They find a way, year after year, to make yellow, green, and black color combinations that would make people on ecstasy say no. But it isn't just Oregon, Maryland once made our brains hurt by using their own state flag on the helmets. Scary (aka Ugly) college football uniforms are about as Halloween as the everlasting gobstopper in Wonka-Land.
Here are the best of the scariest we have ever seen. Enjoy.
25. Rhode Island
24. Toledo
23. North Carolina
22. Virginia Tech
21. Boise State
20. Indiana
19. Louisiana Tech
18. SMU
17. Connecticut
16. Syracuse
15. UAB
14. Miami (Ohio)
13. Iowa State
12. Arizona
11. Tulsa
10. Southern Miss
9. Boston College
8. Wisconsin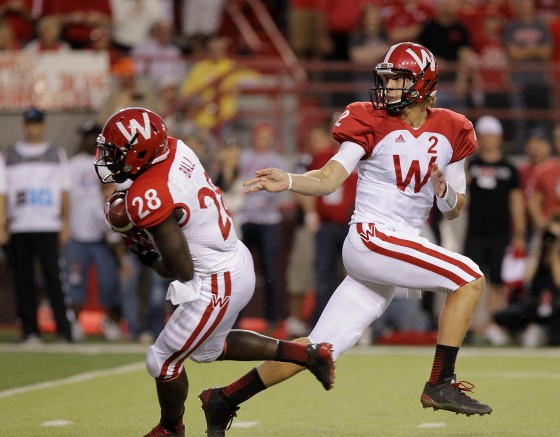 7. Wyoming
6. Delaware
5. Oregon
4. Notre Dame
3. Air Force
2. Florida A&M
1. Maryland