The 30 Most Amazing MLB Players of the 21st Century
When the 2000 Major League Baseball season ended, we were left with 16 players hitting 40 or more Home Runs with Sammy Sosa leading the way with 50 of them and 138 RBIs. The league was in the midst of a power struggle between hitting and pitching with the most of the power coming from the batting side of the game.
The following season, the 2001 season, Barry Bonds did the unimaginable and he crushed 73 long balls to break the long time record for most career Home Runs, held by legendary power hitter, Hank Aaron. By 2009, the term doping in baseball became common among fans and critics of baseball. The entire scandal nearly destroyed the sport as it alleged almost all of the biggest hitters in baseball were taking performance-enhancing drugs (PEDs).
Following the scandals and inflated numbers that caused an unbalanced struggle between scoring and defense in the late '90s and early '00s, there has been a re-balancing in Major League Baseball. A new crop of stars have emerged in the 21st century, and presumably most of them are clean. As we approach Hall of Fame Weekend, we take a look at the 30 Best MLB Players of the 21st Century, and ponder how many of them will one day be Hall of Famers, or how many will be held out due to their scandalous pasts.
30) Adrian Beltre, 3B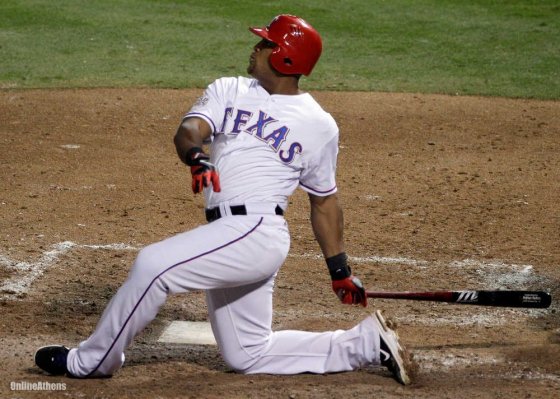 Teams: Los Angeles Dodgers, Seattle Mariners, Boston Red Sox, Texas Rangers
Awards

All-Star Games: 4
Gold Gloves: 5
Silver Sluggers: 4

Stats from 2000 until Most Recent Year

Batting Avg (Avg): 0.288
On-Base (OBP): 0.339
Hits (H): 2,785
Doubles (2B): 565
Triples (3B): 31
Runs (R): 1,342
Home Runs (HR): 428
Runs Batted In (RBI): 1,504
Walks (BB): 718
Stolen Bases (SB): 99
29) Madison Bumgarner, LHP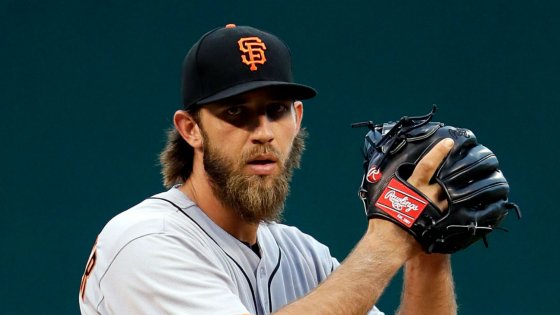 Team: San Francisco Giants
Awards

World Series Titles: 3
World Series MVP's: 1
All-Star Games: 4

Stats from 2000 until Most Recent Year

W-L Record (W-L): 100-70
Earned Run Average (ERA): 2.99
Complete Games (CG): 15
Shutouts (SHO): 6
Saves (S): 0
Innings Pitched (IP): 1,424.2
Hits (H): 1,237
Earned Runs (ER): 473
Strikeouts (K): 1,409
Walks (BB): 326
28) Aroldis Chapman, LHP
Teams: Cincinnati Reds, New York Yankees, Chicago Cubs
Awards

World Series Titles: 1
All-Star Games: 4

Stats from 2000 until Most Recent Year

24-21, 2.16 ERA, 190 Saves, 395.2 IP, 220 H, 95 ER, 666 K, 179 BB
27) Vladimir Guerrero, RF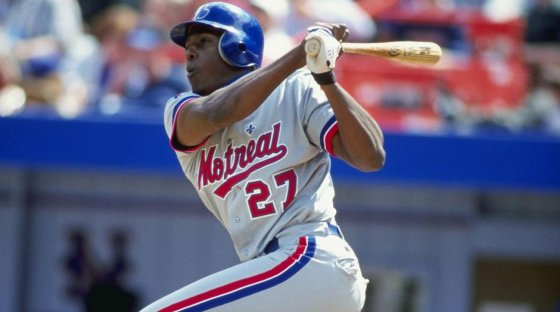 Final Season: 2011
Teams: Montreal Expos, Los Angeles Angels of Anaheim
Awards

NL MVP: 1
All-Star Games: 9
Silver Sluggers: 8

Stats from 2000 until Most Recent Year

 .318 Avg, .381 OBP, 2,092 H, 381 2B, 32 3B, 1,072 R, 357 HR, 1,215 RBI, 621 BB, 153 SB
26) Chris Sale, LHP
Teams: Chicago White Sox, Boston Red Sox
Awards
Stats from 2000 until Most Recent Year

85-54, 2.97 ERA, 15 CG, 2 SHO, 12 Saves, 1,237.2 IP, 1,015 H, 409 ER, 1,422 K, 282 BB
25) Jose Altuve, 2B
Team: Houston Astros
Awards

All-Star Games: 5
Gold Gloves: 1
Silver Sluggers: 3

Stats from 2000 until Most Recent Year

.313 Avg, .358 OBP, 1,153 H, 229 2B, 21 3B, 506 R, 72 HR, 367 RBI, 241 BB, 216 SB
24) Billy Wagner, LHP
Final Season: 2010
Teams: Houston Astros, Philadelphia Phillies, New York Mets, Boston Red Sox, Atlanta Braves
Awards
Stats from 2000 until Most Recent Year

30-26, 2.30 ERA, 321 Saves, 650 IP, 443 H, 166 ER, 802 K, 192 BB
23) Roy Oswalt, RHP
Final Season: 2013
Teams: Houston Astros, Philadelphia Phillies, Texas Rangers, Colorado Rockies
Awards
Stats from 2000 until Most Recent Year

163-102, 3.36 ERA, 20 CG, 8 SHO, 2,245.1 IP, 2,199 H, 838 ER, 1,852 K, 520 BB
22) Joey Votto, 1B
Team: Cincinnati Reds
Awards

NL MVP: 1
All-Star Games: 5
Gold Gloves: 1

Stats from 2000 until Most Recent Year

.313 Avg, .425 OBP, 1,502 H, 329 2B, 17 3B, 820 R, 245 HR, 791 RBI, 920 BB, 70 SB
21) Ryan Braun, LF
Team: Milwaukee Brewers
Awards

NL MVP: 1
All-Star Games: 6
Silver Sluggers: 5

Stats from 2000 until Most Recent Year

.303 Avg, .366 OBP, 1,632 H, 327 2B, 43 3B, 905 R, 294 HR, 958 RBI, 488 BB, 185 SB
20) Bryce Harper, OF
Teams: Washington Nationals
Awards

NL MVP: 1
All-Star Games: 5
Silver Sluggers: 1

Stats from 2000 until Most Recent Year

.284 Avg, .387 OBP, 745 H, 142 2B, 17 3B, 478 R, 141 HR, 398 RBI, 441 BB, 60 SB
19) Roy Halladay, RHP
Final Season: 2013
Teams: Toronto Blue Jays, Philadelphia Phillies
Awards

NL Cy Young: 2
All-Star Games: 8

Stats from 2000 until Most Recent Year

194-98, 3.36 ERA, 65 CG, 19 SHO, 2,586 IP, 2,481 H, 966 ER, 2,022 K, 511 BB
18) Justin Verlander, RHP
Team: Detroit Tigers
Awards

AL MVP: 1
AL Cy Young: 1
All-Star Games: 6

Stats from 2000 until Most Recent Year

178-111, 3.53 ERA, 23 CG, 7 SHO, 2,437 IP, 2,174 H, 956 ER, 2,289 K, 746 BB
17) Alfonso Soriano, 2B/OF
Final Season: 2014
Teams: New York Yankees, Texas Rangers, Washington Nationals, Chicago Cubs
Awards

All-Star Games: 7
Silver Sluggers: 4

Stats from 2000 until Most Recent Year

.270 Avg, .319 OBP, 2,094 H, 481 2B, 31 3B, 1,150 R, 411 HR, 1,158 RBI, 496 BB, 289 SB
16) Max Scherzer, RHP
Teams: Detroit Tigers, Washington Nationals
Awards

AL/NL Cy Young: 2
All-Star Games: 5

Stats from 2000 until Most Recent Year

135-74, 3.29 ERA, 8 CG, 4 SHO, 1,817 IP, 1,530 H, 665 ER, 2,044 K, 505 BB
15) Roger Clemens, RHP
Final Season: 2007
Teams: New York Yankees, Houston Astros
Awards

AL/NL MVP: 1
AL/NL Cy Young: 7
World Series Titles: 2
All-Star Games: 11

Stats from 2000 until Most Recent Year

107-50, 3.34 ERA, 3 CG, 1 SHO, 1,454.1 IP, 1,268 H, 539 ER, 1,356 K, 478 BB
14) Trevor Hoffman, RHP
Final Season: 2010
Teams: San Diego Padres, Milwaukee Brewers
Awards
Stats from 2000 until Most Recent Year

25-47, 3.02 ERA, 373 Saves, 580.1 IP, 481 H, 195 ER, 553 K, 143 BB
13) Mike Trout, CF
Team: Los Angeles Angels of Anaheim
Awards

AL MVP: 2
All-Star Games: 6
Silver Sluggers: 5

Stats from 2000 until Most Recent Year

.308 Avg, .408 OBP, 972 H, 189 2B, 39 3B, 636 R, 184 HR, 533 RBI, 513 BB, 153 SB
12) Craig Kimbrel, RHP
Teams: Atlanta Braves, San Diego Padres, Boston Red Sox
Awards
Stats from 2000 until Most Recent Year

23-18, 1.81 ERA, 279 Saves, 438 IP, 235 H, 88 ER, 711 K, 165 BB
11) David Ortiz, 1B/DH
Final Season: 2016
Team: Boston Red Sox
Awards

World Series Titles: 3
All-Star Games: 10
Silver Sluggers: 7

Stats from 2000 until Most Recent Year

.287 Avg, .380 OBP, 2,379 H, 609 2B, 19 3B, 1,361 R, 531 HR, 1,716 RBI, 1,273 BB, 16 SB
10) Ichiro Suzuki, OF
Teams: Seattle Mariners, New York Yankees, Miami Marlins
Awards

AL MVP: 1
All-Star Games: 10
Gold Gloves: 10
Silver Sluggers: 3

Stats from 2000 until Most Recent Year

.312 Avg, .355 OBP, 3,052 H, 358 2B, 96 3B, 1,408 R, 116 HR, 768 RBI, 631 BB, 508 SB
9) Pedro Martinez, RHP
Final Season: 2009
Inducted into the Hall of Fame: 2015
Teams: Boston Red Sox, New York Mets, Philadelphia Phillies
Awards

AL Cy Young: 3
World Series Titles: 1
All-Star Games: 8

Stats from 2000 until Most Recent Year

112-50, 3.01 ERA, 18 CG, 6 SHO, 1,468 IP, 1,171 H, 491 ER, 1,620 K, 350 BB
8) Clayton Kershaw, LHP
Team: Los Angeles Dodgers
Awards

NL MVP: 1
NL Cy Young: 3
All-Star Games: 7

Stats from 2000 until Most Recent Year

139-62, 2.36 ERA, 24 CG, 15 SHO, 1,883.1 IP, 1,383 H, 493 ER, 2,064 K, 499 BB
7) Derek Jeter, SS
Final Season: 2016
Team: New York Yankees
Awards

World Series Titles: 5
World Series MVP's: 1
All-Star Games: 14
Gold Gloves: 5
Silver Sluggers: 5

Stats from 2000 until Most Recent Year

.307 Avg, .374 OBP, 2,658 H, 422 2B, 35 3B, 1,437 R, 197 HR, 970 RBI, 809 BB, 272 SB
6) Ivan Rodriguez, C
Final Season: 2011
Inducted into the Hall of Fame: 2017
Teams: Texas Rangers, Florida Marlins, Detroit Tigers, New York Yankees, Houston Astros, Washington Nationals
Awards

AL MVP: 1
World Series Titles: 1
All-Star Games: 14
Gold Gloves: 13
Silver Sluggers: 7

Stats from 2000 until Most Recent Year

.293 Avg, .330 OBP, 1,511 H, 311 2B, 31 3B, 705 R, 167 HR, 711 RBI, 276 BB, 67 SB
5) Mariano Rivera, RHP
Final Season: 2013
Team: New York Yankees
Awards

World Series Titles: 5
World Series MVP's: 1
All-Star Games: 13

Stats from 2000 until Most Recent Year

56-47, 2.05 ERA, 523 Saves, 907 IP, 698 H, 207 ER, 836 K, 167 BB
4) Alex Rodriguez, SS/3B
Final Season: 2016
Teams: Seattle Mariners, Texas Rangers, New York Yankees
Awards

AL MVP: 3
World Series Titles: 1
All-Star Games: 14
Gold Gloves: 2
Silver Sluggers: 10

Stats from 2000 until Most Recent Year

.291 Avg, .385 OBP, 2,324 H, 388 2B, 20 3B, 1,528 R, 548 HR, 1,623 RBI, 1,128 BB, 211 SB
3) Barry Bonds, LF
Final Season: 2007
Team: San Francisco Giants
Awards

NL MVP:
All-Star Games:
Gold Gloves:
Silver Sluggers:

Stats from 2000 until Most Recent Year

.322 Avg, .517 OBP, 925 H, 178 2B, 12 3B, 772 R, 317 HR, 697 RBI, 1,128 BB, 54 SB
2) Randy Johnson, LHP
Final Season: 2009
Inducted into the Hall of Fame: 2015
Teams: Arizona Diamondbacks, New York Yankees, San Francisco Giants
Awards

AL/NL Cy Young: 5
World Series Titles: 1
World Series MVP's: 1
All-Star Games: 10

Stats from 2000 until Most Recent Year

143-78, 3.34 ERA, 32 CG, 12 SHO, 1,885.1 IP, 1,616 H, 699 ER, 2,182 K, 484 BB
1) Albert Pujols, 1B/DH
Teams: St.Louis Cardinals, Los Angeles Angels of Anaheim
Awards

NL MVP: 3
World Series Titles: 2
All-Star Games: 10
Gold Gloves: 2
Silver Sluggers: 6

Stats from 2000 until Most Recent Year

.307 Avg, .389 OBP, 2,901 H, 611 2B, 16 3B, 1,696 R, 603 HR, 1,870 RBI, 1,235 BB, 108 SB