Four Ways to Feel Safer in Your Bachelor Pad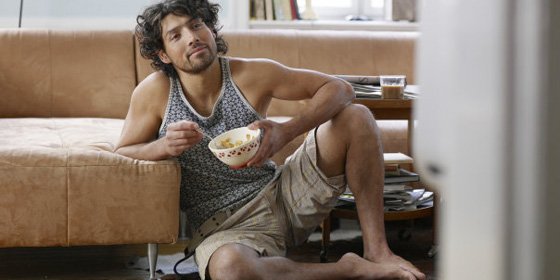 There are many pros and cons associated with living alone as a bachelor. For example, although you have plenty of peace, you might sometimes feel uneasy by yourself. Fortunately, there are several things you can do that'll help you feel safer without compromising your tough-guy attitude. There are good and bad things about living alone as a single man, but by following these tips, you can at least feel safer. As a result, you might not be so dominated by worries.
Beef Up On-Site Security With a Dog
Getting a dog so you feel safer at home doesn't only offer a sense of protection. A dog that you bring to your abode to increase security can also become a fantastic companion throughout many years of your life.
When choosing a breed, it's important to realize that some dogs are bred to attack and others fill guard roles. Because you would probably prefer your pooch to warn you of possible intruders rather than launching attacks against them, consider breeds that bark and growl when people come on the property instead of immediately becoming physically defensive. Some guard dog breeds are typically small, which could be good news if your landlord has said you can have a dog if it's not large.
Have Good Relations With Your Neighbors
Being on good terms with your neighbors is another way to feel safer when you're home alone. That's especially true if you live in an apartment or subdivision where other people are never too far away.
Once you get to know the individuals who live around you, they'll probably naturally watch out for potentially strange things happening at your property when you're not there or fill you in about a string of burglaries that occurred about 10 miles down the road. Knowing others are there for you and keeping an eye on your property can cause you to feel more confident as a single guy.
Additional safety is only one of the many advantages associated with being friendly to your neighbors. As your relationship strengthens, you might decide to pool resources towards a property enhancement that benefits all involved, such as a fence or bushes that give additional privacy, or a communal garden. Neighbors are also particularly helpful if you go out of town often because they can pitch in and tend your lawn or feed pets when you're gone.
Use a Local Security Company
There are many high-tech products that boost security at your home, from keyless locks to front door camera systems that let you see who's on the porch without moving from the couch. Maybe you're only slightly familiar with these items but think at least one of them could make you feel better when you're at home. In that case, it's a great idea to get in touch with a security-related business that assists people in your community and see what representatives there can do for you.
You may also want to invest in a highly rated security system from a reputable brand like Frontpoint. Home-monitoring equipment can make it seem like you have eyes on various parts of your home at once because you're able to watch things from a user panel that shows images from several cameras.
There are even some security companies that offer complementing apps. The functionality of these apps varies depending on the security company you use, but some allow you to check on areas of your home from afar, giving excellent peace of mind when you're away for the weekend or spending several hours at a basketball game with friends. There are others that make it possible to lock or unlock doors or activate lights inside your premises even if you're not home.
Tell Someone Before Dangerous Projects
One downside of being alone in your bachelor pad is you won't always have a backup helper during DIY home improvement projects the same way you probably would while living with housemates. Although it's best to recruit friends to help you out on these projects, that's not always possible. If you have to resort to improving your home without help, always let at least one person know what you're up to in case things go wrong and you need emergency assistance.