The 40 Most Incredibly Terrible Christmas Songs Ever
Christmas isn't Christmas without traditional holiday music. We are talking about the classic songs from artists like Bing Crosby, Mariah Carey, Nat King Kole, Frank Sinatra, John Lennon, Elvis, Andy Williams, Dean Martin, and The Beach Boys.
When you begin hearing this music in all the department stores across the United States a sense of joy and relaxation comes over you because your mind begins thinking about Christmas.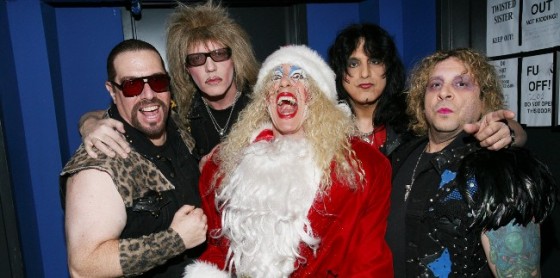 But not all the Christmas songs that we have heard are classics. Some of them are just downright terrible. So bad, in fact, we needed to form a list for you to take a gander at, enjoy.
40. Star Wars – Christmas in the Stars
39. Donny Osmond – Who Took the Merry Out of Christmas?
38. Dan Fogelberg – Same Old Lang Syne
37. Paul McCartney – Wonderful Christmas Time
36. David Hasselhoff – The Christmas Song
35. Barenaked Ladies – Elf's Lament
34. The Cheeky Girls – Boys and Girls (Xmas Time Love)
33. What You Want for Christmas – Quad City DJ's
32. Clay Aiken – Don't Save it All for Christmas Day
31. Wham – Last Christmas
30. Kenny Rogers & Wynonna Judd – Mary, Did you Know?
29. Art Mooney & Barry Gordon – Nuttin' for Christmas
28. Ying Yang Twins – Deck da Club
27. Jimmy Boyd – I Saw Mommy Kissing Santa Claus
26. Pussycat Dolls w/ Carmen Electra – Santa Baby
25. Neil Diamond – Cherry Cherry Christmas
24. Cyndi Lauper – Christmas Conga
23. Bob Dylan – It Must Be Santa
22. Gayle Peevy – I Want a Hippopotamus for Christmas
21. Wendy and Carnie Wilson – Hey Santa
20. Justin Bieber – Santa Claus is Coming to Town
19. New Kids on the Block – Funky, Funky, Christmas
18. Hanson – Everybody Knows the Clause
17. The Kinks – Father Christmas
16. Miss Piggy – I'm the Christmas Queen
15. John Denver – Please Daddy, Don't Get Drunk for Christmas
14. Elmo and Patsy – Grandma Got Run Over by a Reindeer
13. Lou Monte – Dominick the Donkey
12. Regis Philbin – Rudolph the Red-Nosed Reindeer
11. Heidi Klum – Wonderland
10. Spike Jones & His City Slickers – All I Want for Christmas (Is My Two Front Teeth)
9. Clay Aiken – Merry Christmas with Love
8. Buster Poindexter – Is That You Santa Claus?
7. Twisted Sister – Heavy Metal Christmas
6. NewSong – The Christmas Shoes
5. Bell's Angels – Bad, Bad Girl
4. Dallas Cowboy Christmas
3. Antonine Dodson – Christmas Intruder
2. Gunther – Christmas Song
1. Tiny Tim – Santa Claus Has Got the Aids This Year