Fifty Epic Sports Logos
A sports logo is just as unique as a fingerprint. There are plenty of factors that come into play during its' creation including finding a way to showcase the right colors, with the right mascot, and in the correct form. For example, you would not want to have a team from California called the Forest Fires.
One of the easiest ways to grow your fan base begins and ends with the logo. The team logo is more than just an image of a Falcon or a Gator, it is a brand that sells itself, time and time again. Their is trust and loyalty that comes from people being able to identify with a sports brand and that is tough to destroy. Some of the logos can become iconic even.
The New York Yankees, Real Madrid FC, Chicago Cubs, Dallas Cowboys, Los Angeles Lakers, New York Knicks, Manchester United, New England Patriots, San Francisco 49ers, Chicago Bulls, and Boston Red Sox are some examples of how a great team logo can change the course of sports history.
But since everyone knows about these teams and their iconic brands, we would be wasting your time to rank them. Instead, we decided to go one step further and find the 50 best logos you may not have seen before today. We scoured the professional leagues from all over the planet to find 50 of the most epic logos we have ever seen. Enjoy.
50) Ospreys
Sport: Rugby
League: Pro12
Founded: 2003
Location: Swansea, Wales
49) Rochester Rhinos
Sport: Soccer
League: United Soccer League (USL)
Founded: 1996
Location: Rochester, New York
Mascot: Rex the Rhino
48) Fort Wayne TinCaps
Sport: Baseball
League: Midwest
Founded: 1947
Location: Fort Wayne, Indiana
Mascot: Johnny
47) Central Missouri Mules and Jennies
Sport: Collegiate School
NCAA: Division-II
Location: Warrensburg, Missouri
Mascot: Mules for Men's Sports, Jennies for Women's Sports
46) Toledo Walleye
Sport: Hockey
League: East Coast Hockey League (ECHL)
Founded: 1991
Location: Toledo, Ohio
Mascot: Spike
45) Alabama Outlawz
Sport: Football
League: X-League Indoor Football
Founded: 2013
Location: Columbiana, Alabama
44) Calgary Hitmen
Sport: Hockey
League: Western Hockey League
Founded: 1994
Location: Calgary, Alberta
Mascot: Farley
43) Dayton Dragons
Sport: Baseball
League: Midwest
Founded: 1988
Location: Rockford, Illinois
Mascot: Heater and Gem
42) Central Queensland Capras
Sport: Rugby
League: Queensland Cup
Founded: 1996
Location: Rockhampton, Queensland
Mascot: Colonel Capra
41) Norfolk Tides
Sport: Baseball
League: International League
Founded: 1961
Location: Norfolk, Virginia
Mascot: Rip Tide
40) CSU Bakersfield Roadrunners
Sport: Collegiate School
NCAA: Division-I
Location: Bakersfield, California
Mascot: Rowdy the Roadrunner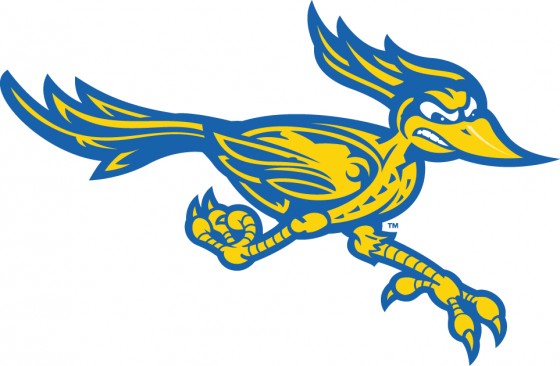 39) Belfast Giants
Sport: Hockey
League: Elite Ice Hockey League
Founded: 2000
Location: Belfast, Northern Ireland
Mascot: Fin McCool
38) Indianapolis AlleyCats
Sport: Ultimate Frisbee
League: American Ultimate Disc League (AUDL)
Founded: 2012
Location: Indianapolis, Indiana
37) South Dakota State Jackrabbits
Sport: Collegiate School
NCAA: Division-I
Location: Brookings, South Dakota
Mascot: Jack the Jackrabbit
36) Pensacola Blue Wahoos
Sport: Baseball
League: Southern League
Founded: 1959
Location: Pensacola, Florida
Mascot: Kazoo
35) Lansing Lugnuts
Sport: Baseball
League: Midwest League
Founded: 1955
Location: Lansing, Michigan
Mascot: Big Lug
34) Utica Pioneers
Sport: Collegiate School
NCAA: Division-III
Location: Utica, New York
Mascot: Trax the Pioneer
33) Detroit Dark Angels
Sport: Football
League: Women's Football Alliance (WFA)
Founded: 2010
Location: Detroit, Michigan
32) Grand Rapids Dragonfish
Sport: Lacrosse
League: Continental League
Founded: 2011
Location: Grand Rapids, Michigan
31) Nebraska Danger
Sport: Football
League: Indoor Football League
Founded: 2010
Location: Grand Island, Nebraska
Mascot: Bones
30) Campbell Fighting Camels
Sport: Collegiate School
NCAA: Division-I
Location: Buies Creek, North Carolina
Mascot: Gaylord the Camel
29) Saskatoon Sirens
Sport: Football
League: Lingerie Football League – Canada
Founded: 2012
Location: Saskatoon, Saskatchewan, Canada
28) Lehigh Valley Ironpigs
Sport: Baseball
League: International League
Founded: 1993
Location: Allentown, Pennsylvania
Mascot: FeRROUS
27) Fond Du Lac Dock Spiders
Sport: Baseball
League: Northwoods League
Founded: 2016
Location: Fond du Lac, Wisconsin
Mascot: Weaver
26) El Paso Chihuahuas
Sport: Baseball
League: Pacifc Coast League (PCL)
Founded: 2014
Location: El Paso, Texas
Mascot: Chico
25) Columbus Cottonmouths
Sport: Hockey
League: Southern Pro Hockey League
Founded: 1996
Location: Columbus, Georgia
Mascot: Erbert
24) Richmond Flying Squirrels
Sport: Baseball
League: Eastern League
Founded: 1972
Location: Richmond, Virginia
Mascot: Nutzy
23) Fresno Fuego
Sport: Soccer
League: Premier Development League (PDL)
Founded: 2003
Location: Fresno, California
Mascot: Scorcher
22) Savannah Bananas
Sport: Baseball
League: Coastal Plain League
Founded: 2016
Location: Savannah, Georgia
Mascot: Split
21) Modesto Nuts
Sport: Baseball
League: California League
Founded: 1946
Location: Modesto, California
Mascot: Shelley the Pistachio, Al the Almond, Wally the Walnut
20) Green Bay Blizzard
Sport: Football
League: Indoor Football League
Founded: 2003
Location: Ashwaubenon, Wisconsin
Mascot: Bruiser
19) Sydney Roosters
Sport: Rugby
League: National Rugby League
Founded: 1908
Location: Sydney, Australia
Mascot: Rocky the Rooster
18) Virginia Beach Neptunes
Sport: Baseball
League: Atlantic League
Founded: 2013
Location: Virginia Beach, Virginia
Mascot: Neptune
17) Williams Ephs
Sport: Collegiate School
NCAA: Division-III
Location: Williamstown, Massachusetts
Mascot: Ephelia the Purple Cow
16) Columbia Blowfish
Sport: Baseball
League: Coastal Plain League
Founded: 2006
Location: Lexington, South Carolina
Mascot: Blowie
15) Florida Blacktips
Sport: Football
League: Fall Experimental Football League
Founded: 2014
Location: Florida, New York
14) Mississippi Valley State Delta Devils
Sport: Collegiate School
NCAA: Division-I
Location: Mississippi Valley State, Mississippi
13) Niagara Lock Monsters
Sport: Lacrosse
League: Canadian Lacrosse League
Founded: 2011
Location: St. Catharines, Ontario
Mascot: Lock Monster
12) Concordia College Cobbers
Sport: Collegiate School
NCAA: Division-II
Location: Moorhead, Minnesota
Mascot: Kernel Cobb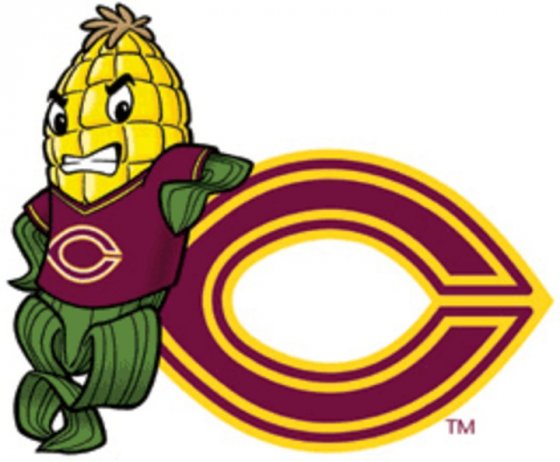 11) Biloxi Shuckers
Sport: Baseball
League: Southern League
Founded: 2015
Location: Biloxi, Mississippi
Mascot: Schooner
10) Walla Walla Sweets
Sport: Baseball
League: West Coast League
Founded: 2009
Location: Walla Walla, Washington
Mascot: Sweet Lou
9) Fort Wayne Mastodons
Sport: Collegiate School
NCAA: Division-I
Location: Fort Wayne, Indiana
Mascot: Don the Mastodon
8) Tacoma Trauma
Sport: Football
League: Women's Football Alliance (WFA)
Founded: 2011
Location: Tacoma, Washington
7) Greenville Swamp Rabbits
Sport: Hockey
League: East Coast Hockey League (ECHL)
Founded: 1987
Location: Greenville, South Carolina
Mascot: Stomper
6) Harlequins
Sport: Rugby
League: Aviva Premiership
Founded: 1866
Location: Twickenham, Richmond upon Thames, London, England (This is not a joke, that is there actual location.)
5) Casper Ghosts
Sport: Baseball
League: Pioneer League
Founded: 1978 (Changed name to Grand Junction Rockies in 2012)
Location: Grand Junction, Colorado
4) Minnesota Valkyrie
Sport: Football
League: Lingerie Football League (LFL)
Founded: 2011
Location: Minneapolis, Minnesota
3) Hillsboro Hops
Sport: Baseball
League: Northwest
Founded: 2013
Location: Hillsboro, Oregon
Mascot: Barley
2) Hartford Yard Goats
Sport: Baseball
League: Eastern League
Founded: 2016
Location: Hartford, Connecticut
Mascot: Chompers and Chew Chew
1) Eugene Emeralds
Sport: Baseball
League: Northwest League
Founded: 1955
Location: Eugene, Oregon
Mascot: Sluggo