The 50 Highest Per Year Contracts in Salary Cap Sports
How much would you pay, Evan Fournier, a two-way NBA player with four years experience and whose career per game averages were: 11.0 points, 2.5 rebounds, and 1.9 assists? If you look at the league as a whole, you would be paying him in the $10-15 million range for 3-4 years. But that would be based on potential, and not so much performance, as are most of the NBA contracts, or sports in general.
What about, Allen Crabbe, a shooting guard averaging 7.0 points, 2.0 rebounds, and 1.0 assist per game who has only been around three years and doesn't even average 20 minutes a game? You wouldn't think about giving him more than the league minimum unless you saw him as a potential future star, right?
So why did the Orlando Magic sign Evan Fournier to a 5-year, $85 million contract? Or why would Portland sign Allen Crabbe to a 4-year, $74.8 million contract? It's all thanks to the deal the NBA signed in 2014 with ESPN and Turner Sports for 9-years, $24 billion. That deal began this summer and the owners around the league have taken advantage of it by not only opening their wallets, they have unleashed the irresponsibility that comes with having too much cash on hand.
The situation is making the entire process a joke and anyone not playing in the NBA isn't laughing. Players from the NFL have used Twitter as an outlet for their frustration over the contracts and even have gone as far as to consider retiring from football and learning how to shoot a basketball.
Today we're going to take a look at the largest per year average contract under the salary cap in sports. That means that we are going to look at the NFL, NHL, and NBA because MLB doesn't currently have a salary cap so it's probably not fair to compare. How many of the top ten contracts are NBA contracts signed this summer? The answer and names might shock you.
Note: The amount next to each players' name is the Average per year in USD.
50. Juwan Howard – $15.1 million
League: NBA
Team: Washington Bullets
Position: PF/C
Years: 7 (1996-2003)
Total Contract Value: $105.4 million
49. Shawn Kemp – $15.3 million
League: NBA
Team: Cleveland Cavaliers
Position: PF
Years: 7 (1997-2004)
Total Contract Value: $107 million
48. Calvin Johnson – $16.5 million
League: NFL
Team: Detroit Lions
Position: WR
Years: 8 (2012-2019)
Total Contract Value: $132 million
47. Michael Vick – $16.7 million
League: NFL
Team: Philadelphia Eagles
Position: QB
Years: 6 (2011-2016)
Total Contract Value: $100 million
46. Marcell Dareus – $16.7 million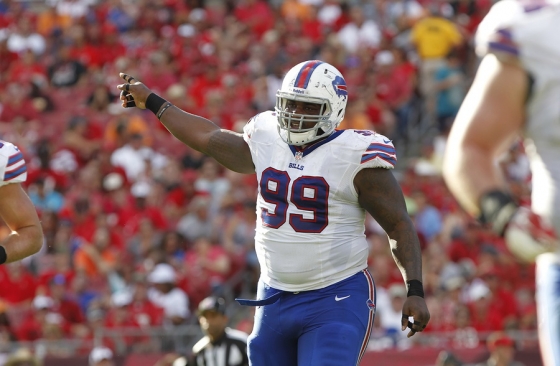 League: NFL
Team: Buffalo Bills
Position: DE
Years: 6 (2016-2021)
Total Contract Value: $100 million
45. J.J. Watt – $16.7 million
League: NFL
Team: Houston Texans
Position: DE
Years: 6 (2016-2021)
Total Contract Value: $100 million
44. Allan Houston – $16.7 million
League: NBA
Team: New York Knicks
Position: C
Years: 6 (2001-2007)
Total Contract Value: $100 million
43. Justin Houston – $16.8 million
League: NFL
Team: Kansas City Chiefs
Position: OLB
Years: 6 (2015-2020)
Total Contract Value: $101 million
42. Fletcher Cox – $17.1 million
League: NFL
Team: Philadelphia Eagles
Position: DT
Years: 6 (2017-2022)
Total Contract Value: $102.6 million
41. Shaquille O'Neal – $17.1 million
League: NBA
Team: Los Angeles Lakers
Position: C
Years: 7 (1996-2003)
Total Contract Value: $120 million
40. Jason Kidd – $17.3 million
League: NBA
Team: New Jersey Nets
Position: PG
Years: 6 (2003-2009)
Total Contract Value: $103.6 million
39. Tim Duncan – $17.4 million
League: NBA
Team: San Antonio Spurs
Position: PF
Years: 7 (2003-2010)
Total Contract Value: $122 million
38. Chris Webber – $17.5 million
League: NBA
Team: Sacramento Kings
Position: PF
Years: 7 (2001-2007)
Total Contract Value: $123 million
37. Dwyane Wade – $17.9 million
League: NBA
Team: Miami Heat
Position: SG
Years: 6 (2010-2016)
Total Contract Value: $107.2 million
36. Tony Romo – $18 million
League: NFL
Team: Dallas Cowboys
Position: QB
Years: 6 (2014-2019)
Total Contract Value: $108 million
35. Jermaine O'Neal – $18.08 million
League: NBA
Team: Indiana Pacers
Position: PF/C
Years: 7 (2003-2010)
Total Contract Value: $126.6 million
34. Jay Cutler – $18.1 million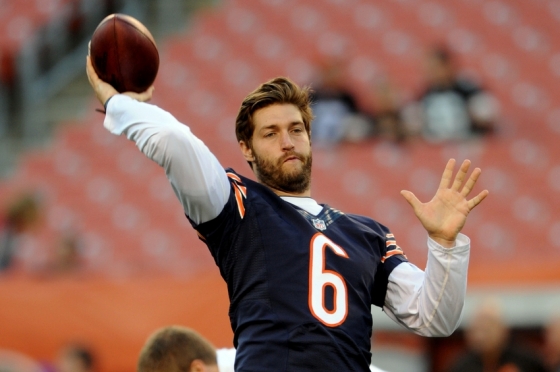 League: NFL
Team: Chicago Bears
Position: QB
Years: 7 (2014-2020)
Total Contract Value: $126.7 million
33. Chris Bosh – $18.3 million
League: NBA
Team: Miami Heat
Position: C
Years: 6 (2010-2016)
Total Contract Value: $110 million
32. LeBron James – $18.3 million
League: NBA
Team: Miami Heat
Position: SF
Years: 6 (2010-2016)
Total Contract Value: $110 million
31. Gilbert Arenas – $18.5 million
League: NBA
Team: Washington Wizards
Position: PG
Years: 6 (2008-2013)
Total Contract Value: $111 million
30. Ndamukong Suh – $19 million
League: NFL
Team: Miami Dolphins
Position: DT
Years: 6 (2015-2020)
Total Contract Value: $114 million
29. Von Miller – $19.1 million
League: NFL
Team: Denver Broncos
Position: MLB
Years: 6 (2016-2021)
Total Contract Value: $114.5 million
28. Andy Dalton – $19.2 million
League: NFL
Team: Cincinnati Bengals
Position: QB
Years: 6 (2015-2020)
Total Contract Value: $115 million
27. Kobe Bryant – $19.5 million
League: NBA
Team: Los Angeles Lakers
Position: SG
Years: 7 (2004-2011)
Total Contract Value:
26. Kevin Garnett – $20 million
League: NBA
Team: Minnesota Timberwolves
Position: PF
Years: 5 (2004-2009)
Total Contract Value: $100 million
25. Shaquille O'Neal – $20 million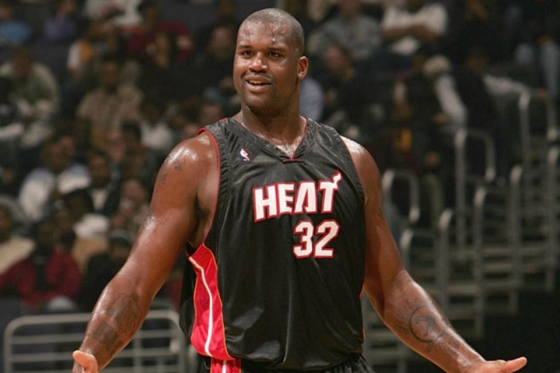 League: NBA
Team: Miami Heat
Position: C
Years: 5 (2005-2010)
Total Contract Value: $100 million
24. Drew Brees – $20 million
League: NFL
Team: New Orleans Saints
Position: QB
Years: 5 (2012-2016)
Total Contract Value: $100 million
23. Joe Flacco – $20.1 million
League: NFL
Team: Baltimore Ravens
Position: QB
Years: 6 (2013-2018)
Total Contract Value: $120.6 million
22. Joe Johnson – $20.6 million
League: NBA
Team: Atlanta Hawks
Position: F
Years: 6 (2010-2017)
Total Contract Value: $123 million
21. Matt Ryan – $20.7 million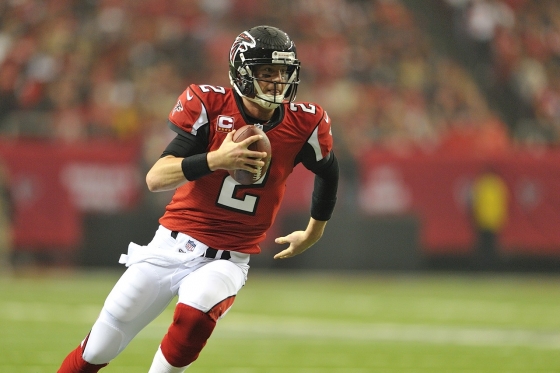 League: NFL
Team: Atlanta Falcons
Position: QB
Years: 5 (2014-2018)
Total Contract Value: $103.8 million
20. Cam Newton – $20.7 million
League: NFL
Team: Carolina Panthers
Position: QB
Years: 5 (2015-2020)
Total Contract Value: $103.8 million
19. Rashard Lewis – $21 million
League: NBA
Team: Orlando Magic
Position: SF
Years: 6 (2007-2013)
Total Contract Value: $126 million
18. Colin Kaepernick – $21 million
League: NFL
Team: San Francisco 49ers
Position: QB
Years: 6 (2015-2020)
Total Contract Value: $126 million
17. Kevin Garnett – $21 million
League: NBA
Team: Minnesota Timberwolves
Position: PF
Years: 6 (1999-2005)
Total Contract Value: $126 million
16. Chris Paul – $21.4 million
League: NBA
Team: Los Angeles Clippers
Position: PG
Years: 5 (2013-2018)
Total Contract Value: $107.3 million
15. Aaron Rodgers – $22 million
League: NFL
Team: Green Bay Packers
Position: QB
Years: 5 (2015-2019)
Total Contract Value: $110 million
14. Marc Gasol – $22.6 million
League: NBA
Team: Memphis Grizzlies
Position: C
Years: 5 (2015-2020)
Total Contract Value: $113.2 million
13. Kevin Love – $22.6 million
League: NBA
Team: Cleveland Cavaliers
Position: C
Years: 5 (2015-2020)
Total Contract Value: $113.2 million
12. Andrew Luck – $23 million
League: NFL
Team: Indianapolis Colts
Position: QB
Years: 6 (2016-2021)
Total Contract Value: $139 million
11. Chris Bosh – $23.6 million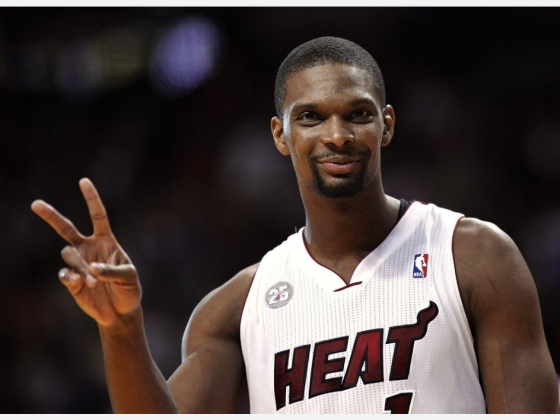 League: NBA
Team: Miami Heat
Position: C
Years: 5 (2014-2019)
Total Contract Value: $118 million
10. Nicolas Batum – $24 million
League: NBA
Team: Charlotte Hornets
Position: G/F
Years: 5 (2016-2021)
Total Contract Value: $120 million
9. Carmelo Anthony – $24.8 million
League: NBA
Team: New York Knicks
Position: SF
Years: 5 (2014-2019)
Total Contract Value: $124 million
8. Bradley Beal – $25 million
League: NBA
Team: Washington Wizards
Position: SG
Years: 5 (2016-2021)
Total Contract Value: $127 million
7. Andre Drummond – $25 million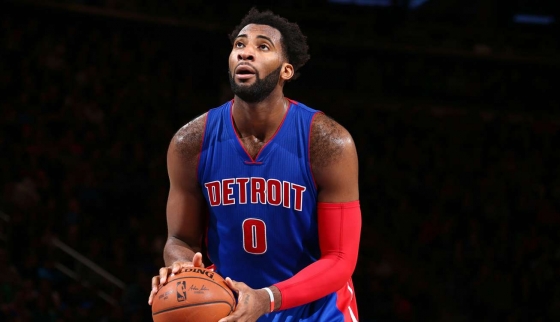 League: NBA
Team: Detroit Pistons
Position: C
Years: 5 (2016-2021)
Total Contract Value: $127 million
6. Anthony Davis – $25 million
League: NBA
Team: New Orleans Pelicans
Position: C
Years: 5 (2016-2021)
Total Contract Value: $127 million
5. DeMar DeRozan – $27.8 million
League: NBA
Team: Toronto Raptors
Position: SG
Years: 5 (2016-2021)
Total Contract Value: $139 million
4. Damian Lillard – $27.9 million
League: NBA
Team: Portland Trail Blazers
Position: PG
Years: 5 (2016-2021)
Total Contract Value: $139.8 million
3. Al Horford – $28 million
League: NBA
Team: Boston Celtics
Position: C
Years: 4 (2016-2020)
Total Contract Value: $113 million
2. James Harden – $29.5 million
League: NBA
Team: Houston Rockets
Position: SG
Years: 4 (2016-2020)
Total Contract Value: $118 million
1. Mike Conley – $30 million
League: NBA
Team: Memphis Grizzlies
Position: PG
Years: 5 (2016-2021)
Total Contract Value: $153 million