Ante Up for Africa Unites Poker, Stars, and Charity
Do you like poker? Do you like charities? Well how about combining the two? Enter the ultra-cool (and future Col. James 'Rhodey' Rhodes) Don Cheadle, who once again is hosting the third annual Ante Up for Africa, No Limit Texas Hold-Em Tournament. This contest is held in conjunction with the 40th annual and 2009 World Series of Poker (which runs from May 27 to July 15). Ante Up for Africa will take place this year on July 2, 2009, and the event will feature many big names (and a few small ones) in the entertainment industry. They have come together in an effort to raise awareness, provide aid, and offer assistance to the survivors of the crisis in Darfur, Sudan. Their work also supports activism dedicated to resolving this crisis. You can get more information about this incredible cause from The Enough Project. Know that previous tournaments have held raises millions for those in need, so real change can be made. Plus you get Don Cheadle, the guy who made NFL commercials pretty awesome:
Here are some of the names already lined up for this year's tournament:
Matt "Mike McDermott" Damon
Jason Alexander
Charles "No Gambling Problem" Barkley
Kenny Smith
Montel Williams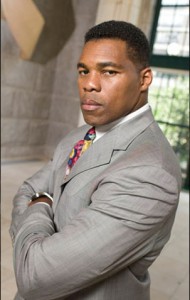 Herschel Walker
Hank Azaria
Brad Garrett
Marlon "Ripcord" Wayans
Sarah "Token Woman" Silverman
Casey "Not Ben" Affleck
Plus many more… And if you support efforts like Ante Up For Africa, everyone can continue to keep the issue in the spotlight while providing real funds to support a brighter future for the people of Sudan. And for great coverage of this event, check out Pokerlistings, who will be at the event live.
Here are a few characters I hope make surprise appearances:
Teddy KGB
James Bond
Don 'The Matador' Everest
Homer Simpson
For more poker goodness, check out our interview with Full Tilt's Jeff Madsen.