Fire Gene Chizik Song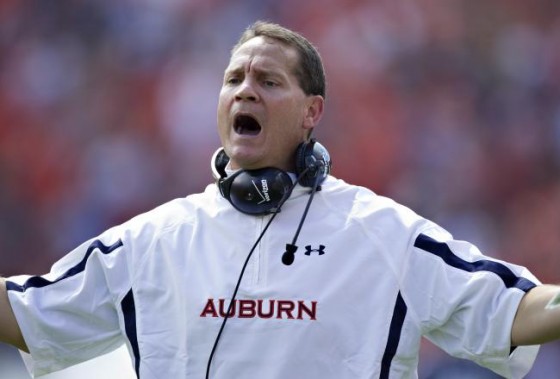 There was no question that Auburn football coach Gene Chizik is under fire this season, but we had no idea it had gotten this bad. Less than two years after their 14-0 National Championship season, Auburn fans have taken to message boards and social media to express their desire to see the end of Chizik's run as the man in charge of Auburn football. If those complaints weren't enough to worry the coach, whose current squad sits at 2-8, now they have put their complaints into song.
The tune, sung by a tubby tailgater and set to Huey Lewis' "I Want a New Drug," might be the nicest demand for a firing we've ever heard, but the message is the same: Without a win against rival Alabama in the Iron Bowl on November 24th Chizik will be looking for work the following week.