Best World of Warcraft Steins
World of Warcraft is a game that I refuse to play. Not because I don't think it could be awesome, but because it would consume my life and I would get nothing accomplished. Sound familiar?
But now we can still experience some things that are all about WOW without actually playing the game, such as drinking beer out of expensive steins. So instead of spending countless hours (and we all know that time = money), instead just collect these beautiful pieces of art!
Tankard O' Terror Collectible Stein

At $39.99, this is the cheapest one. Lame.
Charge of the Great Dragonflights Stein

To me, the best value steins are this and others priced at $99.99.
Blood of the Horde Epic Collection Stein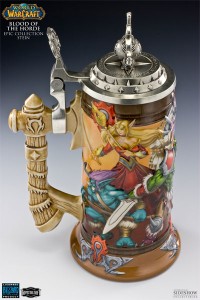 This is the 'Epic' one. $99.99.
Blood of the Horde Legendary Collectible Stein
Apparently, Legendary > Epic. This is the same one with a much better lid, but almost double the price. $189.99.
Alliance United Legendary Collectible Stein
Yeah, the gold is cool. But $189.99? Settle for this one instead:
Alliance United Epic Collection Stein
Epic indeed. $99.99.
RAWGRLRLRLRRLGLRL!!! Collectible Stein
At $99.99, this is by far the coolest. Look at the fish head on top!
Rise of the Lich King Collectible Stein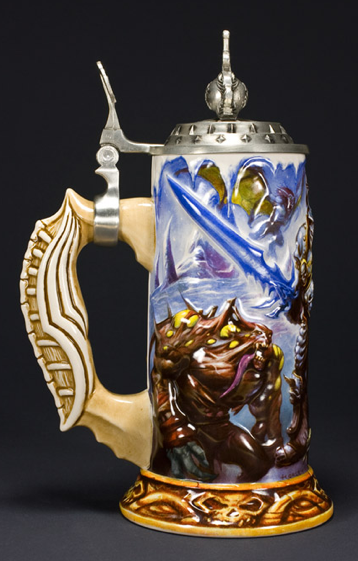 $99.99.