Blue Point Cask Ales Festival – Masters of None LIVE!

[podcast]http://www.podtrac.com/pts/redirect.mp3/media.libsyn.com/media/mastersofnone/MON_4_11.mp3[/podcast]
Masters of None – 4.11– Live from the Blue Point Cask Ales Festival
If you're not into beer and people telling their best drunk stories, well, this episode isn't for you.  We recorded it live at the Blue Point Brewing Cask Ale Festival and it features stories & interviews with the founders, brewers, hockey team, local drinking club, beer store owner, girlfriend, joke-telling preserves maker and the Riddler.  Thanks to Mark & Pete and everyone at Blue Point for having us and hooking us up with their fantastic beer to drink on our show, Curt from Ellis & Potter and everyone we met at the event.  It was a blast.  E-mail these guys and let them know you heard 'em on the show and tell them you want Blue Point where you live!
Links: Blue Point Brewing,  Dave's Bellport Beer Blog, L.I. Beer & Malt Enthusiasts, Blue Point Hockey on Facebook, Long Ireland Beer Co., Miss Amy's Preserves, Check out our new friend Rachel's Flickr Page, her fest photos, and pics of Mike & Jay here and here.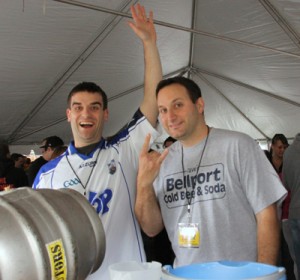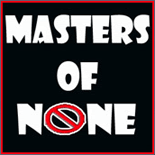 Gunaxin is proud to be partnering with Masters of None, and featuring their content here on our site. Masters of None are former radio guys Mike, Art & Jay, who debate and answer mankind's most important questions each week. Along the way you'll encounter unsustainable amounts of movie quotes, horribly tasteless jokes, TV references, offensive comments, old radio bits, biting insults, tall tales, unsportsmanlike conduct, raping and pillaging of all things pop culture. It's a comedy podcast that doesn't suck.
---