Blurred Lines : Song of the Summer
It seems to happen every year, a song emerges over the long summer months and dominates all forms of media. This summer is no exception, and the song is most certainly Robin Thicke's Blurred Lines. The song has been #1 on the Billboard Charts for 8 straight weeks, and more recently has begun to find its way into our popular culture. Thicke performed on America's Got Talent this week, and just last night on Jimmy Fallon. The song is certainly catchy, but the video featuring topless models dancing around Thicke might be just a small part of the success.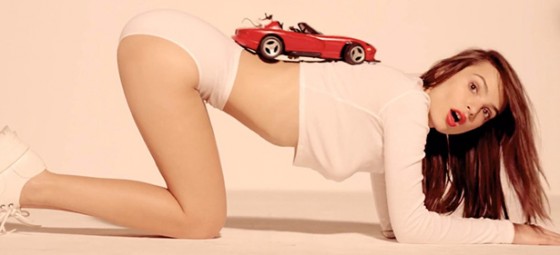 That's Gunaxin favorite, Emily Ratajkowski, who absolutely steals the show in the video. You'll have to jump to YouTube for the NSFW version, but here is the clean version, in case you're the only person in the US who hasn't seen it:
Fallon and the Roots collaborated with Thicke last night to perform the song with classroom instruments, and it's as awesome as it sounds :
Robin Thicke released his Blurred Lines album this week, and will carry his success into a headlining spot in Virgin Mobile's FreeFest next month. We'll have tickets to giveaway, so check back for your chance to see Thicke perform live! Yeah, we're hoping Ratajkowski will be there too.
We'll leave you with the parody that you knew was coming :