Brad Keselowski Got Hammered on Sportscenter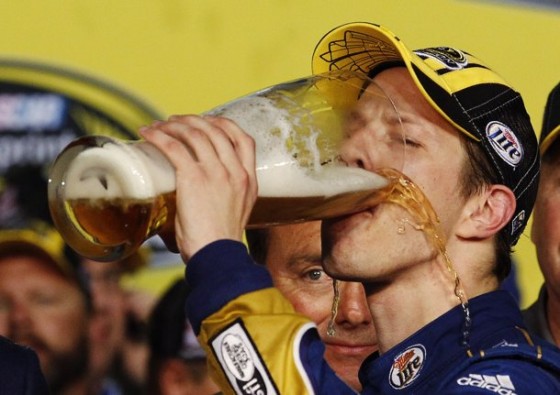 Brad Keselowski had a pretty good day on Sunday, winning his first NASCAR Sprint Cup title with a 15th place finish in the season's final race. To celebrate, Keselowski, the driver of the Miller Lite car, tapped into his sponsors' stocks and proceeded to get well and truly drunk. The baby faced Keselowski then proceeded to go on ESPN's Sportscenter, where he continued to drink while giving a rambling interview where he managed to both stay upright and reference Winston Churchill.
Keselowski has become a media darling this year, starting with his in-car tweets during the delayed Daytona 500. This interview, while it probably left team owner Roger Penske cringing, will only raise his popularity among fans. He was back at it early this morning, tweeting a humorous reply to a fans' comment.
We look forward to seeing Keselowski making the media rounds this week, it looks to be must see t.v.