Brittney Griner: Chicks Be Dunking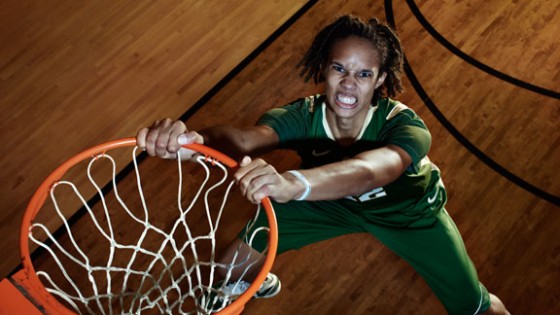 For only the second time in the history of the NCAA Tournament, a woman threw down a dunk. The lucky lady to accomplish the feat is Brittney Griner of Baylor. And not only that, she did it one-handed. Impressive. Maybe Mike Krzyzewski should push for her to transfer. Duke hasn't seen post power like that since the days of Carlos Boozer. Anyway, here she is rattling some rim.
It was the sixth dunk of Griner's career. Baylor beat Florida 76-57 to advance.
[Via Larry Brown Sports]