Captain Henry Morgan's Lost Fleet in the Caribbean
About a year ago we told you about the archeological dive that was taking place in order to recover one of Captain Henry Morgan's lost ships. Obviously that mission has progressed substantially in the past year, and we wanted to share an update with you. The good folks at Captain Morgan are funding the dive, and hoping to find some finely aged Rum in the process.
The search began in September 2010, when the team discovered six iron cannons belonging to Morgan off the coast of Panama, and continued last summer with the exciting discovery of a 17th century wooden shipwreck, potentially one of the five ships Morgan lost at the mouth of the Chagres River, including his flagship "Satisfaction."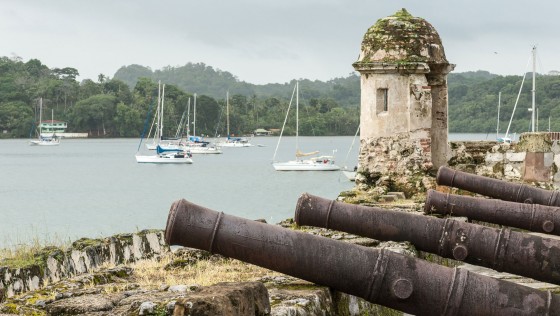 This summer, the team returned to Panama to excavate historic artifacts from the shipwreck in hopes of confirming its origin. Throughout the field season, the team recovered a sword, chests, wooden barrels and multiple cargo seals. The artifacts, which are currently housed at Patronato Panamá Viejo (Old Panama Trust) in Panama City, will undergo the preservation process before being studied further and verified by London-based experts in English artillery.
This video does a nice job of showing what's involved:
Jimmy Kimmel recently sent his lovable comedic sidekick Guillermo to the Caribbean to walk in the footsteps of the legendary privateer, and join the crew on the dive. This three-part series is fairly humorous, and chronicles his adventure :
…for even more, check out Captain Morgan's Facebook Page.