Other Celebrity Stormtrooper Action Figures
As everyone knows, George Lucas unveiled the Jon Stewart Stormtrooper action figure (read about it on asylum.com). That was good for a chuckle, but Star Wars is to be taken seriously. So now that we've resorted to collecting celebrity Stormtrooper action figures, we need to make a wish list of others that we'd want.
Gunaxin didn't stop there. Using our crappy Photoshop skills (yes, we suck at Photoshop… criticize something else), we created prototypes of the celebrity Star Wars figures that we want to see on the shelves soon. So, let's take a look.
First we'll select Stormtroppers based on Gunaxin's Six Questions.
The next ones aren't a part of the Six Questions, but they are other people that we admire.
Favorite Musician

Favorite Television Show

Favorite Actors

Favorite Politicians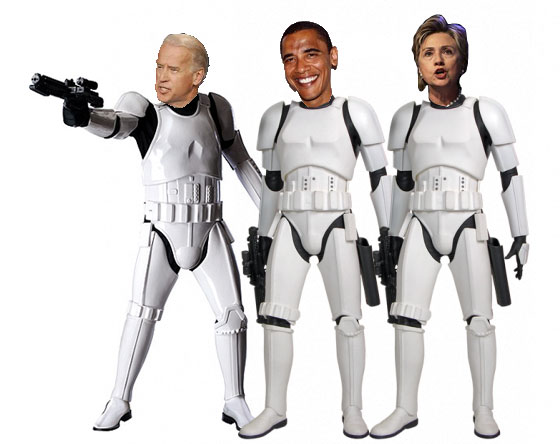 Favorite Former Political Journalist
Favorite CNN Employees

Favorite Neurotic Dorks
Hey, it's the Sandtrooper (get it?)
Favorite Boobs
Favorite… Four-way Duel?
Favorite Coach
Favorite Has-Been TV Actor
Favorite 90s White Rapper
Favorite… I don't know

Favorite 80s Singers
Jackson Deserves Another
Actually, this works for anyone, including Gunaxin's favorite movie characters.
And in conclusion, we present… The Gunaxin Stormtrooper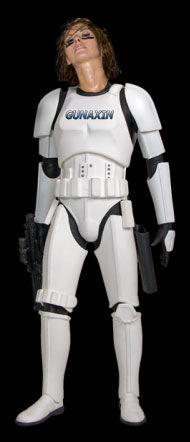 Thanks to Gunaxin writers Art, Stew and Jim Larsen for contributing to this post.