Cleveland More Attractive Than Miami in 2014?
Many people will hate to hear this parallel but Michael Jordan won a three-peat and then retired. In the summer of 2014, LeBron James may be in the same position as Michael Jordan. There is a wonderful possibility that the Heat can take the Indiana Pacers down in this years Eastern Conference finals. Should that happen, the Heat will be the favorites against either Memphis or San Antonio.
If Miami wins a second championship in a row, then the early teens are going to start looking a lot like the early nineties. Even more telling, the Heat will be favored again next year. This would potentially put LeBron James in the same position in 2014 that Michael Jordan was in after the 1993 run.
We are not saying that James will retire after a potential three-peat, however James can opt out of his contract in 2014 and sign a new deal with whichever team he might want to. At that point and time, James might want to pull a Marty McFly and go back to the future.
If you have watched Dwyane Wade during the playoffs, you might have gotten the impression that Wade's knees have taken a considerable beating over the course of his career. It is just how Wade plays.
Wade may have another championship run in him. Wade may even have another championship run in him after that. However, do you really see Wade as an elite player in 2015? Do you see Mike Miller holding up that long? If the winds turn, do you really see veteran free agents taking the minimum for a ring ride the same way that they have been with the Heat the last few years? Lets put this another way. Who do you want starting on your fantasy team in 2015? Do you want the combination of Dwyane Wade and LeBron James or the combination of LeBron James and Kyrie Irving?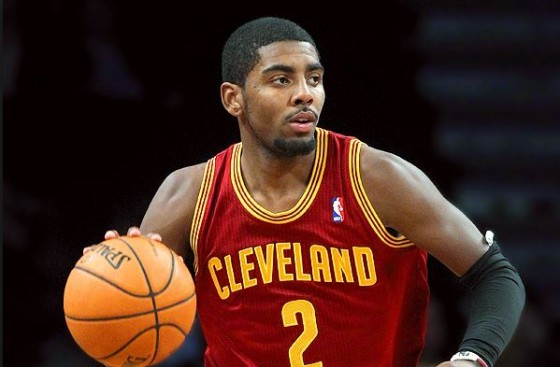 Right now, the Cavaliers (who showed real signs of life last year) have a budding superstar in Irving rather than a fading one in Wade. They also have the 1st overall pick in this year's draft and another potential lottery pick next year as well. The 2014 draft is loaded.
The Cavs are far enough under the cap that they can sign two more high draft picks as well as absorb LeBron's contract tomorrow. Remember, the Heat were on really bad times before they signed James, Bosh, and re-signed Wade. Michael Beasley was not exactly lighting things up. Beasley has actually managed to be on two different teams in the last three years.
So in 2014, it is entirely possible that with Irving, Waiters, Varejao, Zeller, and two unnamed draft picks; the Cavs will have a better young nucleus than the Heat have a good aging one. James has proven two things during the course of his career. First of all, James hates wearing the black hat of the bad guy. LeBron James actually cares about the fact that you don't like him.
The fact that the fans in Cleveland might have a legitimate reason not to like him still sticks in his proverbial craw (whether he admits it or not). Second, James is not the type who will go down with the ship. He's not the type to do that one at all. As 'The Decision' pointed out, James will do what is best for LeBron James. If the next decision happens to benefit Cleveland, then all the better.
Cleveland would think that it is a decision made with the heart, but LeBron would really be making a basketball decision. It's a myth that Jordan did not need help. It is also a myth that Jordan only needed Scottie Pippen and a bunch of scrubs hanging around. Michael Jordan needed a defensive presence in the power forward position. In the initial run, Jordan needed Horace Grant. In the subsequent run, Jordan needed Dennis Rodman. In the non-retirement interim? The Orlando Magic exposed that weakness using Horace Grant.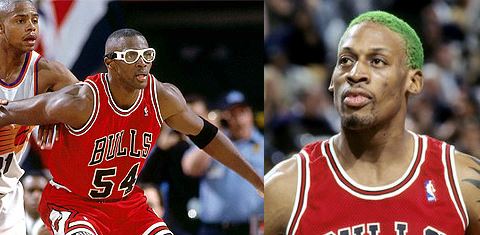 Lets say for the sake of argument that James' time line is something akin to Jordan's throughout the decade. James would need to win championships in 2012. 2013, and 2014. James could gel with Cavs into a champion in 2015 and 2016. That means that there could be a potential second three-peat in 2017, 2018, and 2019.
It would still be the 'decade of LeBron (in much the same way that Jordan came into his own in the 1990s). However, the difference is that LeBron would have done it with two different teams. An aging Jordan on a second team after the second retirement could not even get that team into an 8th seed in the playoffs. Granted, we are talking about the Washington Wizards. On the flip side, we are taking about a Washington Wizards squad that Jordan hand-picked.
As crazy as it sounds, when next summer rolls around, LeBron back to Cleveland might actually be a championship decision. It might also be the second decision that finally puts him (and his career) on par with Michael Jordan's.