Eight of the Creepiest Fictional Castles
Nothing screams Halloween like a big, scary haunted house. But forget that, these CASTLES are even scarier.
1
Castle Grayskull
Masters of the Universe
The odd thing about Castle Grayskull is that it's where the good guys hang out. So where do the bad guys stay? A place called Snake Mountain, which isn't as cool as Grayskull.
Masters of the Universe Castle Grayskull From Mattel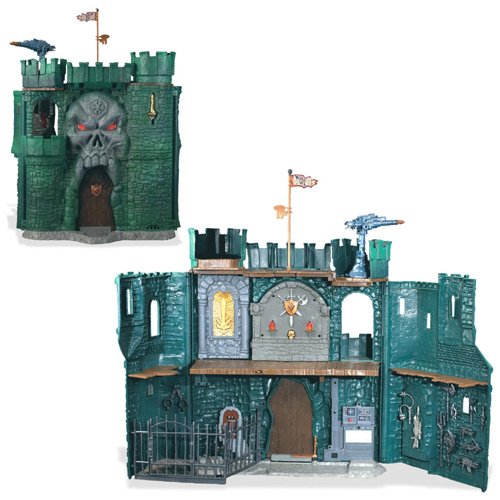 2
The Red Castle
Alice in Wonderland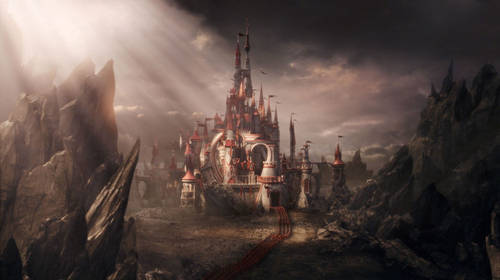 From a distance, the Red Castle looks downright noble, but don't forget, it's inhabited by this:
3
Castle of the Crystal
The Dark Crystal
Even after Jen unifies the crystals during the alignment of the three suns, this place turns white (aka GOOD) but still looks creepy. See Gunaxin's Tribute to Chamberlain.
A statue of this castle was supposed to be released last year in limited edition, but I don't think it ever was. Check it out below:
4
Maleficent's Forbidden Fortress
Sleeping Beauty
Maleficent, who won Gunaxin's poll of which Disney villainess you'd want to hatef*$k, lives in the absolute most wicked looking castle of any Disney villain.
Maleficent's Castle: Forbidden Fortress
5
Dracula's Castle
Bram Stoker's Dracula
The castle from the 1992 Francis Ford Coppala movie looks like an alien sitting on a throne.
Note that this place is fictional because it's not the same as the Bran castle, the Transylvanian tourist attraction, Poenari Castle, which is Vlad the Impaler's castle, or Orava Castle, where Nosferatu was filmed.
6
Barad-dûr
Lord of the Rings
Sauron's home is more of a tower with an eye but it does contain a moat and an extensive network of hallways and orc guards.
Barad-Dur The Dark Tower of Sauron Sculpture
This item once went for about $100, now it's common to see if on eBay for 5-10 times that price.
7
Wicked Witch's Castle
The Wizard of Oz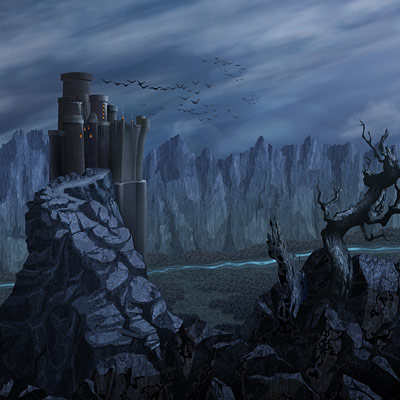 This place has everything – flying monkeys, funny looking guards and a green witch who melts when she gets wet.
Wizard of Oz Wicked Witch's Castle Collectible Figurine

8
White Queen's Castle
The Chronicles of Narnia: The Lion, the Witch and the Wardrobe
via narnia fans
I don't care what anyone says – the White Witch is hot.
Here's another item that at some point may or may not have been sold: