Dakar Rally 2010 Photos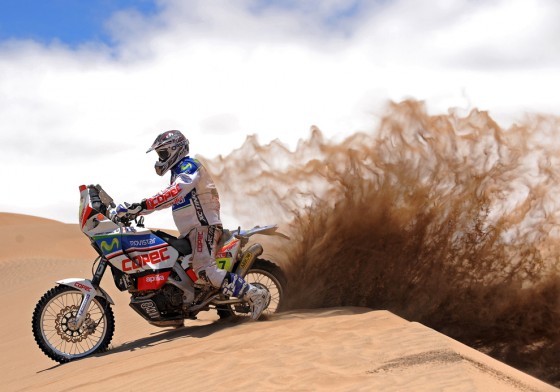 If you've never seen Boston.com's "The Big Picture" or the Dakar Rally, then today is your lucky day for both:
The 31st running of the Dakar Rally is being held in South America for the second year, instead of the traditional African route, due to ongoing security concerns. This year's race began and will end in Buenos Aires, covering a looping 9,000 kilometers between Argentina and Chile over 14 stages. 362 Teams began the race with 176 motorcycles and quad bikes, 134 cars, and 52 trucks. The race is just over halfway completed now, the winners expected to cross the finish line on January 16th. Collected here are several photographs from the first 8 stages of this year's rally.
Below are a few of our favorite images from their collection, but definitely check out The Big Picture's Gallery of the Dakar Rally for all 37 stunning photographs.