Dancers of the 2012 NBA Finals
The NBA Finals begin this evening, and while much of the sports world will be focusing on Lebron James and the Heat, and whether they can fulfill their promise of a Championship (or 6), we're more concerned with the Dancers. The NBA tends to be much more risqué than the NHL when it comes to female entertainers. We haven't counted, but it seems like every team has a squad of dancers, and Oklahoma City and Miami are no exception. On paper this match-up seems a bit like the NHL Finals, where the Kings Ice Girls didn't really give the Devils Dancers much of a chance. However we think you'll be pleasantly surprised by the talent we found amongst the Oklahoma City squad.
Oklahoma City has only has their NBA franchise since 2008, but that didn't stop them from putting together a competent squad of dancers. We're pleased to introduce the Thunder Girls:
no images were found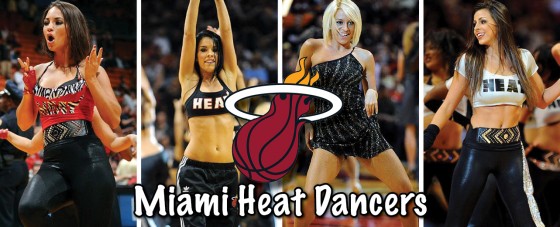 The Miami Heat have a well established dance team, with tons of costume changes, and even more photos available on the website of the Heat Dancers. They should be the favorites in this match-up, but much like the Basketball Teams, they could get more than they are expecting from the upstart Thunder.
no images were found