Ultimate Sound With DJ1 Headphones
I've used headphones for most of my life, tried many, but none compare to the DJ1 from Ultrasone. The DJ1 are foldable, closed-back, high-quality deejay headphones. They offer the Ultrasone S-Logic Natural Surround Sound Plus, which means sound is directed to the outer part of the ear, which reduces the eardrum pressure up to 40%. When the sound is directed to the outer part of the ear, it helps the ear and brain determine the distance and direction of the sound which produces a natural three-dimensional sound without harming the inner ear. So not only does the S-Logic create an excellent sound, but the headphones are also safer for your ears.
I tested out the DJ1 set on many different gadgets. I tried them on my laptop, iPod, and portable DVD player. The DJ1 produced the same high quality sound on each gadget, giving a sense of surround sound.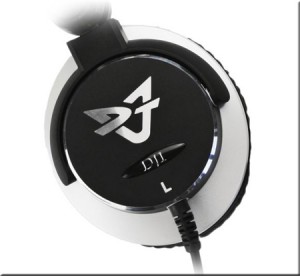 Professional deejays found the DJ1 to be the best on the scene. Since the headphones are foldable, you can use only one headphone to listen to the songs you are cueing up.
Ultrasone put a metal bufferboard on the DJ1 to reduce radiation up to 98% compared to ordinary headphones, and a 50mm Mylar driver that provides high volumes and superb isolation. The DJ1 comes with an 1/8 inch gold plated plug, a gold plated screw adaptor, demo CD and a carrying bag. Whether you are a deejay or someone looking for a great set of headphones, make sure you check out the DJ1 from Ultrasone.