DROID Turbo Grey by Motorola
Now that the Smartphone market has matured, there are obviously two main software platforms, and a multitude of devices with similar form factors. The differentiation comes from how companies are able to take that winning formula and package it in an appealing way for customers with beautiful functional design. Motorola has always been an industry leader in Smartphone innovation with its amazing speed and performance, but recently it has been the stunning design of their phones which has caught our attention.
Their latest product is the DROID Turbo by Motorola in Gray Ballistic Nylon, available with choice of three metallic accent colors (orange, violet, or blue). We got a chance to check out the metallic violet model close up, and while we would have preferred orange here at Gunaxin, the color accents are quite fetching. It's so gorgeous and tough that we would never even think about covering it up with a case. It would be absolutely perfect for all of our travel and photography needs, especially with the extended battery life. The DROID Turbo is available for purchase now at Verizon.com.
From the sharpest display, to the newest, most powerful processor, to the 48-hour battery, every aspect of the DROID Turbo by Motorola exudes power and performance. Water-repellent nano-coating and Corning Gorilla Glass help protect the device from spills and scratches. Premium gray ballistic nylon backs offer rich color and texture but remains lightweight and feels great in your hands. Premium ballistic nylon, originally developed for military use, provides a durable, scratch-resistant, water-repellant design. Underneath woven materials, DROID Turbo by Motorola includes a layer of Kevlar, a material five times stronger than metal.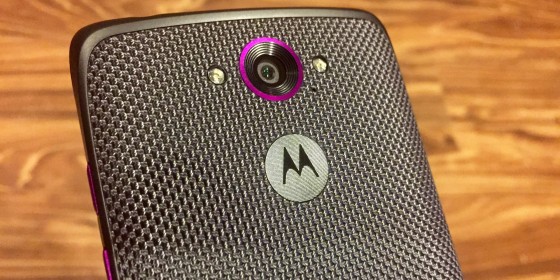 Get your DROID Turbo by Motorola in Gray Ballistic Nylon with your choice of metallic orange, violet and blue accent colors at Verizon.com.
Motorola sponsored this blog post. The opinions and text are all mine.