Dustin Hoffman Was Blackballed For Five Years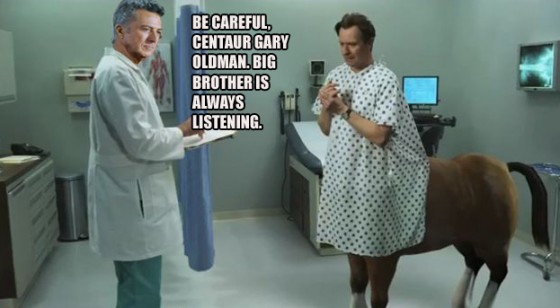 In a 2009 GQ interview with Oscar nominated actor Gary Oldman, the British thespian revealed a strange conversation he had years earlier with fellow big screen star Dustin Hoffman.
The story goes that while attending a card game, Hoffman heard a Hollywood executive refer to Oldman as "fascist and extreme right," similar to the Republican congressman character, Shelly Runyon, he portrayed in the movie The Contender. Hoffman then placed a call to praise Oldman on his performance in the film, but also to warn him about the reputation he was gaining.
'Just be careful, because I [Hoffman] said some stuff years ago…I said it to someone who was very powerful who made sure that I didn't work for a long, long time.'
The long, long time was between 1982 and 1987, which isn't that long, but that's neither here nor there. Either Hoffman is a paranoid liberal Jew who believes big brother is out to get him and all his famous Hollywood peers, or he was actually blackballed. I mean, his next film after Tootsie was Ishtar, which we all know is one of the most reviled films ever made, so it's certainly possible no one in Tinseltown wanted anything to do with him for a stretch.
At any rate, I smell the makings of a kick-ass screenplay. A well-known actor uncovers a nefarious plot by a group of powerful poker-playing dogs to blackball the industry's biggest stars and replace them with performing animals. I even took the liberty of mocking up a quick poster.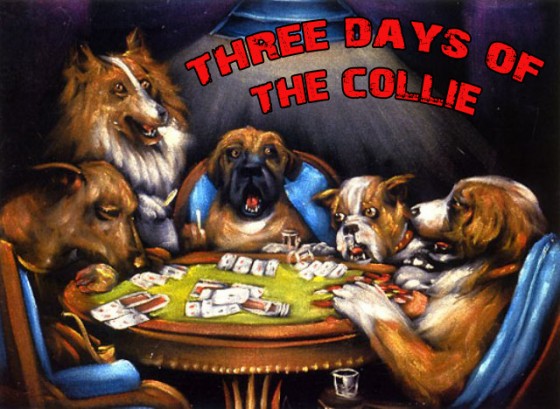 Cast Owen Wilson to play the human lead, and the closet living relative of Lassie as the collie and you got yourself a bona fide blockbuster. Get both Hoffman and Oldman to do cameos and you got yourself an Oscar contender. See, this movie biz shit ain't that hard.
[h/t Vulture]