Eat the Ewoks
There is no shortage of creative folks doing marvelously creative things with the Star Wars universe, and making food art, like sushi and desserts, is no exception.
Recently we stumbled upon the site The Infinite Yums, where the cook, Darcy, made not only Ewoks, but an entire gingerbread Ewok village!
But wait! There's more. She didn't just stop here. She also made dead Stormtroopers: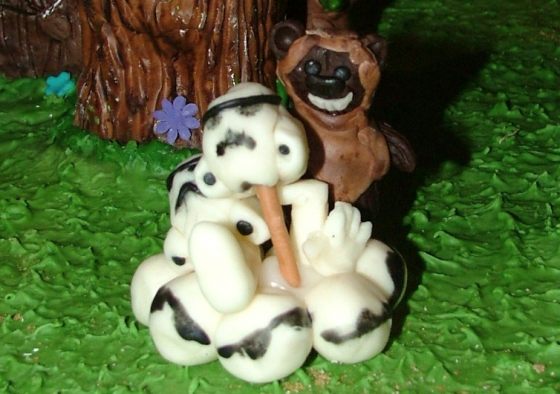 Chewbacca and Yoda:
The Death Star:
And a Death Star birthday cake:
Follow the Infinite Yums on Twitter and see far more photos of the Endor forest on the Infinite Yums.