Eight Unique Treats to Make for a Labor Day Cookout
If you're tired of the same old typical cookout desserts, it's time to try some new and unique food combinations to dazzle everyone. This Labor Day, you can bring a dessert that will be the hit of the party. Then, you can have everyone talking about your memorable sweet contribution to the table. Here are some new ways to satisfy everyone's sweet tooth at a barbecue.
1. Strawberry Pretzel Salad
For a sweet and salty taste combination that is sure to delight even the most finicky eaters, try strawberry pretzel salad. This unusual combination of ingredients has started to become more popular due to the unique texture and taste. Crushed salty pretzels mixed with sugar and melted butter make up the base of this dish. On top of the pretzel crunch, layers of strawberry gelatin, sweetened cream cheese, and whipped topping make up the sweet part of this dish.
2. Bacon Brownies
Another attention grabber for your dessert table is a sweet treat that features bacon. Bacon's recent increase in popularity has many foodies looking for new ways to incorporate its mouthwatering taste. One way is to feature it in your desserts. Many sweet recipes take frying bacon to a new level by adding sugar or honey to it. The end result is the sweet and salty candied bacon. Candied bacon can be combined into your typical brownie recipe to give it an extra burst of unique flavor.
3. Potato Chip Chocolate Pie
No cookout is truly complete without a few pies waiting on the table for everyone who has a sweet tooth. Instead of a boring apple pie, try something that will truly raise eyebrows, a potato chip chocolate pie. This pie swaps the typical flour crust for a potato chip crust. Simply crush up the potato chips and combine with flour and butter. Then, use your favorite chocolate pie filling recipe to complete the dish. The salt in the chips can bring out even more of the chocolate's depth of flavor.
4. Salted Caramel Pie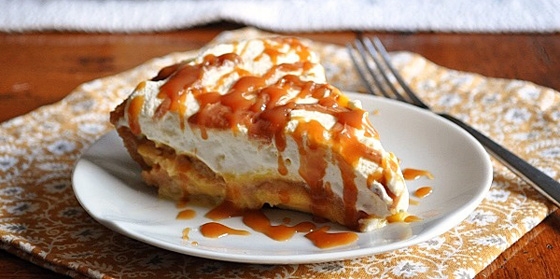 Salt's ability to enhance the flavor of your favorite ingredients is not just limited to savory items. Just like salt can help elevate the taste of chocolate, it can do wonders for caramel. Salted caramel pie is a way to take advantage of the pairing of these two ingredients. Salted caramel starts with cooking sweetened condensed milk. Once your condensed milk has been transformed into caramel, pour into a pie crust to make the basic caramel pie. Then, sprinkle generous amounts of sea salt along the pie filling to bring its best flavor out.
5. Cantaloupe Prosciutto Pizza
Dessert pizza is something that is sometimes featured at cookouts, usually with some sort of fruit and sauce. One really new way to bring dessert pizza to the table is with another sweet and salty combination that surprises people. Start with fresh slices of cantaloupe on your dessert pizza shell. Then, take very thin slices of Italian prosciutto and cover each melon slice with this salty ham cousin. Each bite will have people wondering why they never tried this combination before.
6. Guinness Chocolate Mousse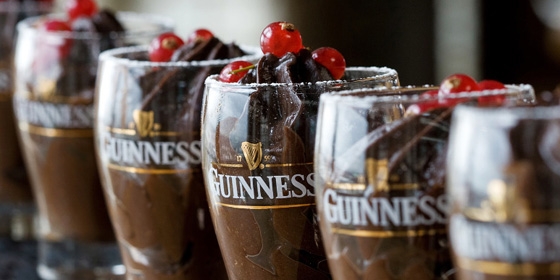 If you're trying to think of a way to make chocolate pudding a little more exciting, try adding a stout beer like Guinness. It's best to use a dark chocolate when preparing this variation of pudding, so you may need to make it from scratch. Along with the Guinness, the dark chocolate tastes even smoother and richer.
7. Tangy Fruit Salad
While fruit salad is a typical offering at most cookouts, you can make it a little different by adding some tangy flavors for a dressing. After chopping up your favorite seasonal fruits, try experimenting with different types of additions. One tasty way to get a little zest in your fruit salad is with a tangy vanilla dressing. Combine lemon, honey, vanilla, sugar, and a creamy mayo ingredient, like Just Mayo from Hamptoncreek, in order to get the perfect consistency.
8. Old Bay Ice Cream
Finally, if you really want to make an impact, you can try some new ways to top your favorite ice cream flavors. When it's time to make ice cream sundaes at the end of the cookout, bring out a container of spicy Old Bay to sprinkle on top for something completely different.
Your Labor Day cookout can be truly memorable at the end when you bring out the desserts with these unique tastes. See how you can end the summer season in dramatic style.