Eleven Great Movies Not Nominated For Best Picture
Sometime before midnight on Sunday, the Academy Awards will hand out their 83rd Best Picture Oscar to one of ten films. Most cinema pundits believe it will be either The Social Network or The King's Speech taking home the coveted award. For the most part, the list of nominated movies for 2010 is a good one. The powers that be did their homework and managed to avoid a glaring omission. However, this hasn't always been the case. Sadly, the Academy is notorious for snubbing numerous deserving flicks throughout the years. Here are eleven great movies not nominated for Best Picture.
11
Sullivan's Travels
1941
1941 was a crowded year for Best Pic nominees what with Citizen Kane, The Maltese Falcon, The Little Foxes and eventual winner How Green Was My Valley, but not finding room for director Preston Sturges' biting satire seems almost criminal. An idealistic comedy filmmaker transforms into a hobo to better understand how the downtrodden survive. It works on several levels, most notably as a warning to those who reject the necessity of laughter in the creative process and in life.
10
The Night of the Hunter
1955
Famed actor Charles Laughton stepped behind the lens for the first and last time to create one of the most taut and aesthetically beautiful films ever produced. Robert Mitchum plays Harry Powell, a demented serial killer masquerading as a preacher. No offense to Picnic or The Rose Tattoo, but neither elicits the visceral impact that The Night of the Hunter does. The cinematography alone should've earned it a nomination. It has served as an influence to the likes of David Lynch, the Coen brothers and Spike Lee.
9
2001: A Space Odyssey
1968
The Academy has never awarded a science fiction film Best Picture, but to not even nominate Stanley Kubrick's stunning epic study of human evolution and technology run amok is ridiculous, not to mention a slap in the face to one of cinema's most gifted directors. Its minimalist style and surreal imagery places it in a category by itself in terms of genre. It remains to this day culturally and scientifically relevant, as well as a fixture in film school curriculum across the globe.
Gritty crime dramas about rule-breaking cops, psychotic killers and misogynistic aggression aren't usually flavors the Academy enjoys tasting, which is a shame. Dirty Harry defined the brutality and frustration gripping America in the early '70s better than most films could ever hope to. The country was torn apart by protest, war and a burgeoning fear that evil disguised in many forms was descending upon the values and ideals most citizens held sacred. Harry Callahan wasn't just a harbinger of blind justice; he was the embodiment of a bygone era. An era devoid of suffocating red tape.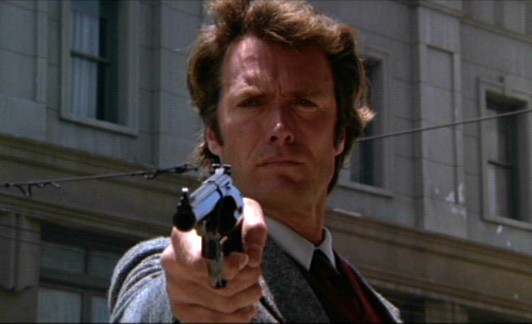 7
Close Encounters of the Third Kind
1977
Another sci-fi/fantasy flick stole Close Encounters nod, despite being inferior in every way. Watch Star Wars today and ask yourself if it still holds a candle to Steven Spielberg's brilliantly absorbing tale of man's encounter with intelligent life from another planet. Lucas's offering is good, but kid's stuff by comparison. Amazing visual effects, Richard Dreyfuss's memorable performance and John Williams' evocative music score elevate Close Encounters from pop culture to pop art.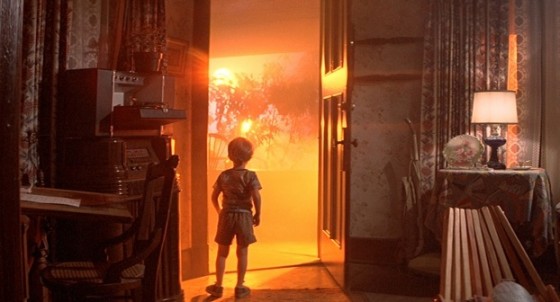 Why this film never garnered more praise and accolades is a mystery. Director James Foley expertly documents the exploits of a real life crime syndicate that ruled rural Pennsylvania during the '60s and '70s. Christopher Walken and Sean Penn play out one of cinema's most tortured and tragic father-son relationships. A dark, almost eerie tone permeates the plot from start to finish. The Mission and A Room With a View are mundane nonsense when stacked against the raw resonance of At Close Range.
5
The Last Temptation of Christ
1988
Working Girl? Dangerous Liaisons? Ugh. Martin Scorsese's ethereal and controversial adaptation of Nikos Kazantzakis' bold reimagining of Christ's life was undone by Christian outrage, which is probably why the Academy spurned it in favor of "safer" fare. Willem Dafoe's brave and nuanced turn as Jesus also went unnoticed, although Scorsese did receive a Directing nom. Of all his iconic films, Last Temptation stands out for its complexity and fearlessness. Two qualities severely lacking in today's cinema.
Only one of 1990's Best Picture candidates deserved its spot: Martin Scorsese's untouchable Goodfellas. The other four, including winner Dances With Wolves, belong on a trash heap. Immensely more worthy is the Coen brothers gangster noir punch to the groin, Miller's Crossing. This no-holds-barred, serpentine struggle between Prohibition-era rival gangs is a screenwriting and acting clinic. John Turturro, Jon Polito, Steve Buscemi, Marcia Gay Harden and Gabriel Byrne all deliver first-rate performances from a script rife with killer dialog.
Director David Fincher may very well get his long overdue Best Director Oscar on Sunday, but he and his signature film were egregiously overlooked back in 1999. Based on author Chuck Palahniuk's incendiary novel, Fight Club examines the literal and figurative fracturing of the male ego in such an original and toxic fashion, it should be canonized for obliterating convention. The Tyler Durden character might not rate hero worship, but his crusade against systematic emasculation is still one worth joining.
For all its positives, and there are many, Children of Men has two demerits working against it in the eyes of the stodgy Academy: 1) a science fiction plot and 2) incredibly bleak subject matter. Neither of which should undermine the sheer thematic and technical wonder contained in every single frame of this one of a kind film experience. The long take action sequences and poetically morbid score are marvels to behold and admire. Babel, Little Miss Sunshine and The Queen look like direct-to-DVD tripe next to Children of Men.
The Dark Knight's exclusion in 2008 had much to do with the Academy revisiting ten selections rather than five for Best Picture. To suggest it wasn't on par with Slumdog Millionaire and The Curious Case of Benjamin Button is to not understand quality filmmaking. Writer/director Christopher Nolan made the comic book movie smarter, darker and more accessible than any to come before it. In addition, Heath Ledger's Oscar-winning performance as The Joker wrote a new chapter in big screen villainy that will be discussed for generations.