Epic Santa Claus Action Movie Posters
Santa Claus cast as an action movie hero? As you can see from these images, it's been done, and done well. We stumbled upon these fabulous images on the Internet, and could tell instantly that they were related, but it wasn't readily apparent where they originally came from. They're so epic, we just had to find more of them, and know who created them. The quality of the images alone led us to believe they were professionally created, most likely for a paid campaign.
Our guess was correct, and through extensive research, we finally found a detailed answer from a Trend Hunter story in 2012 :
Conceived and executed by 1861 United, an ad agency based in Milan, Italy, the Sky Cinema HD campaign urges people to make Christmas a lot more cinematic, while providing them with a way to do so. This Italian movie channel will help make the holiday season more exciting with epic films such as 'Lord of the Rings,' 'Pirates of the Caribbean' and 'The Dark Knight.'

Creative directors Giorgio Cignoni and Federico Ghiso put together four dramatic print ads for the Sky Cinema HD campaign with the help of copywriter Federico Ghiso and photographer Carioca. Mimicking popular movie posters, the ad campaign portrays a badass Santa Claus. Jumping from sled-shaped helicopters and dressed in fur-trimmed armor, no one will ever question his ability to deliver millions of presents in one night again.
We've found the four full-size movie posters from the campaign, in addition to the two images above. Each depict an amazing fictional movie concept. Enjoy!
The Lord of Christmas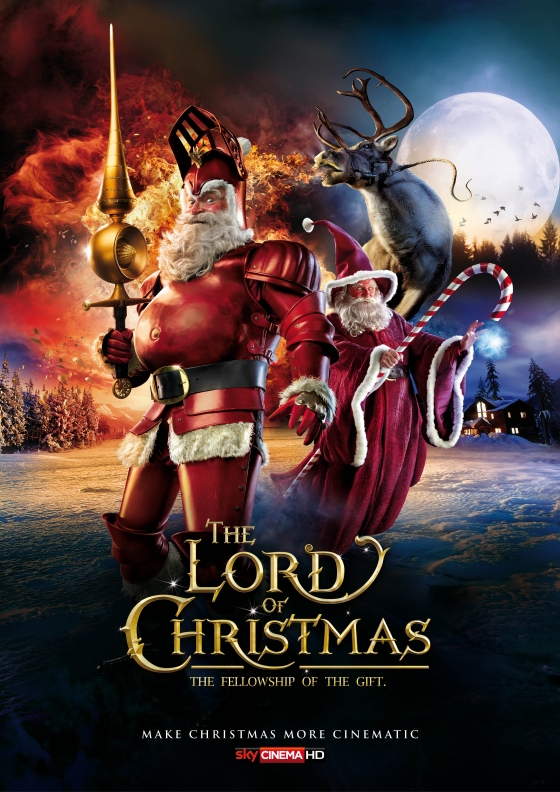 X-Mas Returns
S.W.A.T. – Santa Will Arrive Tonight
Pirates of Christmas