Famous Movie Cars Redone in Pixar Style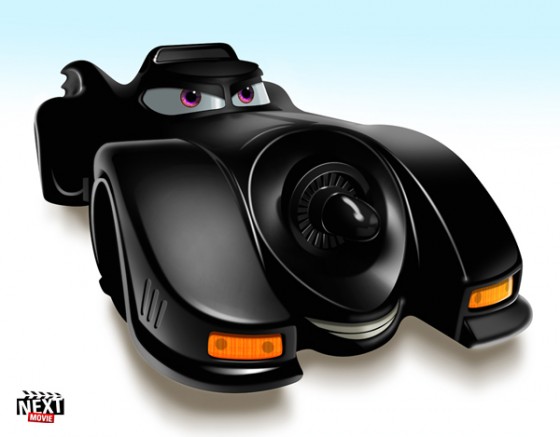 This collection of fabulous movie mash-ups comes from the folks at Next Movie, and were created by Old Red Jalopy. Yep, they imagined what other famous movie vehicles would look like if they were in the Pixar movie, Cars :
…so we started wondering what other cars Pixar could animate (maybe for the next sequel?). What would the Landspeeder from "Star Wars" look like in a Pixar movie? Or "Transformers" scallywag Bumblebee?
We would ask you to attempt to identify all seven, but they're really too easy, so just enjoy.