Fantasy Baseball 2013: First Basemen
The 2013 baseball season is a mere three weeks away, and for us that means only one thing: it's time to start drafting. Over the next week the Gunaxin team is going to be putting out our 2013 Fantasy Baseball guides, with rankings for every position and some extra content for hardcore players. We will be breaking down the top fantasy options by position, putting the players in tiers to make your draft day experience easier.
We continue our breakdown with first basemen. Usually the heart of your offensive lineup, first basemen are expected to provide RBIs and HRs on a consistent basis. We've recently seen a major shift at first, with 2013's MVP and Triple Crown winner Miguel Cabrera losing eligibility and a number of other veterans dropping down the list.
We have chosen to drop Buster Posey off this list, as you shouldn't be drafting him as your first baseman. If we had included him he would have ranked 7th. The same rule will apply to any player who should be drafted sooner at another position.
The Studs
1. Albert Pujols
2. Prince Fielder
3. Joey Votto
All three players in this group should go in the first-round of a standard draft, with a significant drop-off to the next group. Both Pujols and Fielder will benefit from having deeper lineups around them, with the addition of Josh Hamilton to the Angels and Victor Martinez to the Tigers. That isn't a slight to Votto, but the other two players should see more opportunities for RBIs. That, combined with his recovery from a knee injury, lowers him from what would have been a solo stop in the top tier.
The Almost All Stars
4. Billy Butler
5. Edwin Encarnacion
6. Adrian Gonzalez
The first two players both posted career years last season, though at different points in their career. Butler's performance may be a sign of things to come, while we can expect some regression in Encarnacion's stats. As for Gonzalez, the hope is that a full season outside the toxic environment of Boston will give him the opportunity to recapture his swing.
The Breakout Star
6. Allen Craig
Last season was 28-year-old Craig's first as a full-time starter, and he made the best of it. He hit .300+ for the second straight year, and hit 22 home runs in only 119 games. Project slight power improvements over a full season and you have a player with the potential to hit 30 HRs with a more than respectable batting average, which makes Craig a sneaky grab in the early rounds.
The Young Guns
7. Paul Goldschmidt
8. Anthony Rizzo
9. Freddie Freeman
10. Eric Hosmer
Freeman is the youngest player in the bunch, but has the most experience among the four. All four players have 25-35 HR power without absolutely killing your average. Freeman should see more RBIs this season thanks to the addition of Justin Upton in front of him in the Braves lineup.
The Borderline Starters
11. Mark Trumbo
12. Adam LaRoche
13. Chris Davis
14. Ryan Howard
15. Ike Davis
Howard has made a significant drop over the last few years, to the point where he is likely to get drafted as a backup this year. If he stays healthy he has the potential to rocket up to the top 8, and thus is a good pickup in the middle rounds. Davis had a major breakthrough in 2012, and if Baltimore lets him stay at 1B all season he could see another step forward.
The Injured Stars
16. Mark Teixeira
Teixeira would have fallen into the back of the Almost All Star group if is wasn't for the injury concerns surrounding him. He missed nearly a quarter of the season last year and opens this year out at least 8-10 weeks with a wrist tendon injury. He still has power, hitting 24 HRs in his shortened campaign in 2012, but a decline batting average and the possibility of re-injury makes him a risky play. If you want him you are going to need to take him in the top eight rounds, and he isn't worth it.
The Aging Vets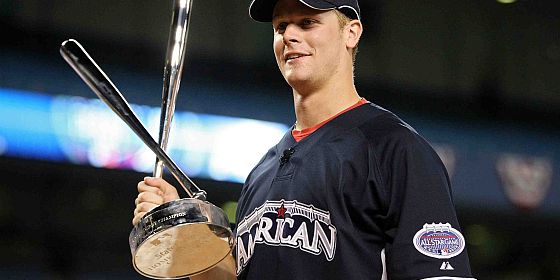 17. Paul Konerko
18. Lance Berkman
19. Nick Swisher
20. Kevin Youkilis
21. Michael Young
22. Justin Morneau
All six of these players have seen better days and should be left for backup and DH duty on draft day. Morneau likely has the highest ceiling, but injury concerns leave him for the later rounds. Youkilis, Young and Swisher likely have dual eligibility in most leagues, giving them some extra value in leagues with short benches.
The Young Guns II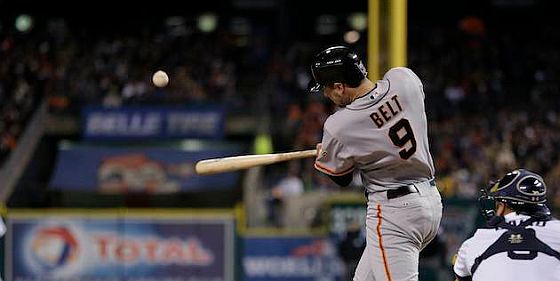 23. Kendry Morales
24. Brandon Belt
Both West Coast players find themselves looking to establish themselves as full-time starters. Morales in his new home in Seattle and Belt finally as the installed starter at 1B. Belt has the most potential upside of the two, but will still lose at bats to Brett Pill and Buster Posey.
The Enigma
Jonathan Singleton is the top 1B prospect in the minors, and would have had a chance to break camp with the Astros as their starter this season. All that ended when he was busted for using recreational drugs in the offseason, and slapped with a 50-game suspension. He's now unlikely to make the major league roster before midseason, but the upside is there to perform as a top 20 player at his position out of the gate. Save him for the late rounds, but he's an intriguing option in deep or NL Only leagues.