Fantasy Baseball 2013: The Starting Pitchers
The 2013 baseball season is weeks away, and for us that means only one thing: it's time to start drafting. Over the next two weeks the Gunaxin team is going to be putting out our 2013 Fantasy Baseball guides, with rankings for every position and some extra content for hardcore players. We will be breaking down the top fantasy options by position, putting the players in tiers to make your draft day experience easier.
We continue our breakdown with the starting pitchers. Starters make up the biggest pool of players in our breakdown, as the average league will have 60-80 of them on rosters at all times. This also will create much deeper tiers, as it seems silly to split players out individually or in pairs when you need so many of them. Starters make up the backbone of your counting stats, as they will accumulate numbers in Wins and Ks, along with Quality Starts if your league counts them. Remember to check your own league's roster rules, as the place you take your starters will depend on how deep the free agent pool will be during the season.
We are including players like Shelby Miller, who will open the season with RP eligibility only, but is destined to be a starter.

The Studs
2. Stephen Strasburg

3. Clayton Kershaw
4. David Price
Strasburg is the biggest risk in the group, as he's yet to throw a full season worth of innings and the Nationals are likely to be ultra cautious with him. That said, he's got the goods to pile on the numbers as long as he's in the lineup and could easily be the top player in fantasy over a full, healthy season.
The All-Stars
5. Felix Hernandez
6. Cliff Lee
7. Cole Hamels
8. Matt Cain
9. CC Sabathia
10. Zack Greinke
11. Jared Weaver
12. Johnny Cueto
13. Kris Medlen
Medlen was last year's biggest shock, coming in as a reliever before running through a two-month stretch of sub 1.00 ERA pitching. We don't think he can repeat, but it looks like he is fully recovered from Tommy John and deserves to be in this group.
Young Stars
15. Matt Latos
16. Chris Sale
17. Yu Darvish
18. Jarrod Parker
19. Matt Moore
20. Jordan Zimmermann
21. Brett Anderson
We like the A's staff, obviously, with two members both appearing in this group. Anderson was considered one of the best under 25 pitchers in baseball two years ago, before injuries derailed his growth. Another year removed and we are counting on a full recovery and return to dominance. Darvish may take a small step back as the league builds a book on him, but he's still among the best twenty- somethings in the league.
High Risk Stars

22. RA Dickey
23. Gio Gonzalez
24. Adam Wainwright
25. Roy Halladay
26. Hiroki Kuruda
We like Dickey (stop giggling), but a move to Toronto has us just worried enough to hold off on him in the first few rounds. Age and injury concerns surround the last three players, but the ever-looming threat of suspension with Gonzalez is the biggest problem any of these players face.
New Faces New Places
28. Josh Johnson
29. Anibal Sanchez
30. James Shields
Moving is always harder on pitchers, especially ones like Johnson who is switching from the NL to the AL (and face deeper lineups). Speaking of lineups, Shields now has an easier path outside of the AL East, but not by much.
The Solid Starters
31. Max Scherzer
32. Doug Fister
33. Yovani Gallardo
34. Ian Kennedy
35. Jake Peavy
36. Tim Lincecum
37. Brandon Morrow
38. Derek Holland
39. Jon Lester
40. Matt Garza
41. Lance Lynn
We have Garza herein part because we think he eventually gets out of Chicago. Holland always seems this close to being great, but still hasn't put it together over more than a couple of starts. Lincecum and Lester need to show a return to form before we can place them any higher.
The Borderline Starters
42. Tim Hudson
43. Matt Harrison
44. CJ Wilson
45. Mike Minor
46. Jeff Samardjiza
47. Ryan Vogelsong
48. Wade Miley
49. Jonathan Niese
50. Jaime Garcia
These guys should probably start for you most weeks, but definitely shouldn't be your ace. Vogelsong needs to prove he can repeat last year's performance before we rate him any higher.
The Spot Starters
51. Jeremy Hellickson
52. Phil Hughes
53. AJ Burnett
54. Edwin Jackson
55. Homer Bailey
56. Brandon McCarthy
57. Tommy Hanson

58. Tommy Milone
59. Josh Beckett
60. Ryan Dempster
Draftable, but best left for matchups if you can help it. We liked Jackson more in DC, where he was the 4th starter with a deep bullpen.
The Unavailable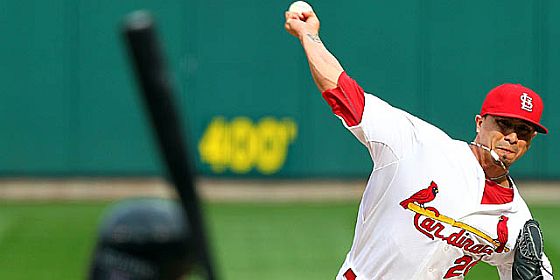 61. Kyle Lohse
62. Brandon Beachy
63. Bartolo Colon
Unsigned, injured, and suspended, respectively. Lohse will eventually sign on with someone and be a valuable fantasy player, but he will likely miss a big chunk of the season first. Beachy was one of baseball's best before going down to injury last year, so he's worth stashing until midseason if you have the bench spot.
The Young Guns
64. Matt Harvey
65. Rick Porcello
66. Trevor Cahill
67. Jacob Turner
68. Randall Delgado
Harvey had an impressive debut for the Mets last season and nothing in his pedigree says that it was an anomaly. Porcello has been around forever, but he's still 24 and has time to get better. Lots of upside in this group and the next one.
The Rookies
70. Dan Straily
71. Julio Teheran
72. Trevor Rosenthal
73. Chris Archer
74. Tyler Skaggs
75. Martin Perez
76. Trevor Bauer
77. Danny Hultzen
The will likely be outscored on the season by the players below them, but we prefer every player on this list thanks to their upside. Straily was a K machine in the minors last year, coming out of seemingly nowhere to become one of baseball's most talked about prospects. Miller and Straily, along with Teheran will open the season at the major league level (we hope), with the others joining throughout the season.
The Desperation Plays
78. Wei-Yin Chen
79. James McDonald
80. Chris Capuano
81. Shaun Marcum
82. Johan Santana
83. Clay Buchholtz
84. Jason Hammel
85. Dillon Gee
86. Chris Tillman
87. Jason Hammel
88. Jason Vargas
89. Ricky Romero
90. Andrew Cashner
91. Gavin Floyd
92. Alexi Ogando
93. Mike Fiers
94. AJ Griffin
95. Ivan Nova

Draft them if you want, but these guys should be left on the bench except for rare circumstances (two-start weeks against bad teams, stat cramming). Better to stream them (if allowed) or even lesser level players and go for more upside.