Fantasy Baseball 2013: The Third Basemen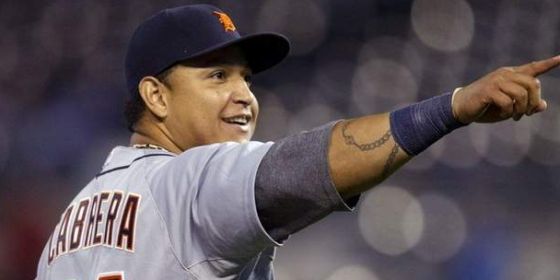 The 2013 baseball season is weeks away, and for us that means only one thing: it's time to start drafting. Over the next two weeks the Gunaxin team is going to be putting out our 2013 Fantasy Baseball guides, with rankings for every position and some extra content for hardcore players. We will be breaking down the top fantasy options by position, putting the players in tiers to make your draft day experience easier.
We continue our breakdown with the third basemen. The top of the third base heap is loaded, but if you miss out on the top two tiers there will still be a ton of talent late in the draft. We're putting extra stock in the youngsters are this position, as all are primed for big seasons.
We are skipping Hanley Ramirez, as he should only be drafted at a shortstop. Same goes for anyone else expected to have universal eligibility at 2B/SS.
The MVP
1. Miguel Cabrera

MVP, Triple Crown Winner, offensive star. There are a lot of labels you can put on Cabrera's 2012 season, but none of them will be "disappointment." He's going to go in the top three this season, and if you have the chance to grab him than do so and feel good about it. He's as close to a sure thing that you can find in fantasy.
The Studs
2. Adrian Beltre

3. David Wright

4. Evan Longoria
Each of these players has topped the position in years past, and they have the potential to do so again. The only reason we don't have them in the top round is the outstanding performance of Cabrera last season, and a few lingering questions. Wright is in an awful lineup with the Mets, and still could be on the move before the season is over. Longoria needs to overcome a disappointing 2012, but still produced like an elite 3B even during a bad year.
The Offensive Stars
5. Chase Headley

6. Ryan Zimmerman
7. Pablo Sandoval
8. Aramis Ramirez
Headley absolutely broke out in 2012, after being an average player during his first few years. His power potential is sapped by his home ballpark(Petco), but that shouldn't stop him from hitting 30 HRs with a respectable average. If the guys in front of him can get on base regularly he should also make a run at the RBI title this season.
The Youngsters (Part 1)
9. Brett Lawrie

10. Mike Moustakas
While Eric Hosmer was expected to be the offensive power in Kansas City last season, it was Moustakas who produced an impressive offensive season. Both of these players should add 5-8 HRs to an already impressive stat line, and both will be in the previous group as soon as next season.
The Steady Performers
11. Pedro Alvarez

12. Mark Trumbo

13. David Freese
Alvarez and Freese both suffer from being in underwhelming lineups, but that hasn't kept either player from performing in years past. Trumbo had one of the best first halves in baseball last year, but struggles mightily to finish the season. Even with those struggles, we really like him to continue his growth this year in a strong Angels lineup.
The Old Faces in New Places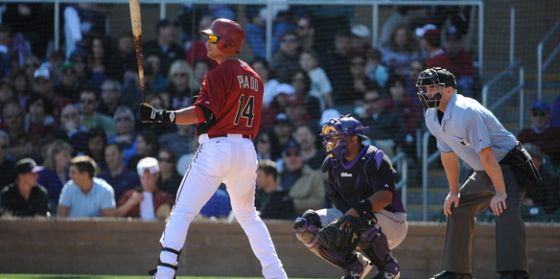 14. Martin Prado

15. Kevin Youkilis
16. Michael Young
Youkilis is the toughest play in fantasy this year, and it's none of his own doing. As the corner infield backup in New York Youk should get bats filling in for both A-Rod and Mark Teixeira, along with at DH. If either A-Rod or Tex are out for the season thank Youk's value is going to skyrocket.
The Youngsters (2)
17. Will Middlebrooks
18. Kyle Seager
19. Manny Machado

20. Todd Frazier

We're cheating a bit putting Frazier in the Youngster group at 27, but this is only his second full season, so he's still got room for improvement. We would prefer Machado and Seager more if both weren't destined for the bottom of the order.
The Rookie
21. Nolan Arenando
It seems to be a matter of when, not if, Arenando makes his way out of the minors. When he does, he should produce immediately based on his minor league track record.
The Injured Legend
22. Alex Rodriguez

We've already talked about Rodriquez's injury situation, but we aren't willing to give up on him completely yet. Even half a season of an aging A-Rod is better than half of the players above him, so it's a risk worth taking late.
The Fill Ins
23. Trevor Plouffe
24. Mark Reynolds
25. Lonnie Chisenhall
Ever really had a craving for bacon and eggs, went to the fridge and discovered that all you had was cold oatmeal? That's pretty much what you get here; cold oatmeal. They might fill a spot in your lineup for a few weeks without killing you, but you are going to get real sick of seeing them day after day.
The Enigmatic Platoon
Chris Johnson/Juan Francisco

One of these guys is eventually going to emerges as the favorite to replace Chipper Jones in Atlanta, but there is no clear indication of which one yet. Johnson came into the battle as the favorite, having been part of the trade that sent Martin Prado out of town. Meanwhile, Francisco has been in Atlanta all of one year after a preseason trade brought him in as Jones' replacement. Our hope is that Francisco, who has a 30 HR bat, wins out and earns full time starts.