Fantasy Baseball 2013: The Wrap-Up
The 2013 baseball season is only a week away, and for us that means only one thing: it's time to start drafting. Over the last two weeks the Gunaxin team has put out our 2013 Fantasy Baseball guides, with rankings for every position and some extra content for hardcore players. We broke down every position by tier, and have ranked or commented on over 300 total players. Because we know that it's hard to keep track of every link, we've put them all together in one place here, along with some additional players to target after spring training.
Catchers
While we talked about rookie catcher Travis D'Arnaud with the Mets, but he isn't the only rookie worth watching in New York. Austin Romine and Gary Sanchez won't start the season with the Yankees, but both have a chance to force this issue during the season. Romine will be the first to get a shot at the starting spot, but Sanchez is the better prospect, especially for keeper leagues.
First Basemen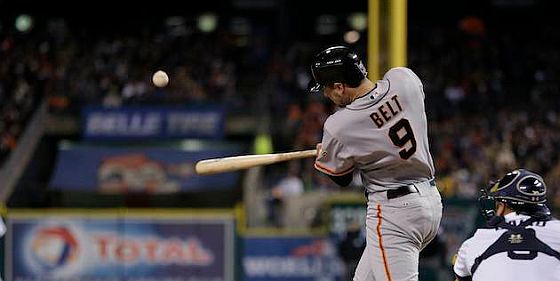 We aggressively ranked Paul Goldschmidt at seventh overall among all players at first, and he's backed it up with the best batting average of any player with 30+ at bats this spring. It's the best two players in BA that surprised us this spring however, as Brandon Belt (24th) and Justin Smoak (Unranked) have had impressive springs so far. Belt specifically looks to finally have put it all together, as he leads all first basemen in home runs as well this spring, with seven. We're willing to bump him up a dozen spots in our rankings, and give his old spot to Smoak.
Second Basemen
We mentioned Orioles 2B Brian Roberts at the very end of our ranking at the position, due to injury and inactivity concerns. A .333 spring average with no setbacks jumps him way up the list into a borderline starter slot. Meanwhile, former Tigers starter Ryan Rayburn has made the Indians roster, and, if he lands the at bats in the outfield and as a utility player, he can be a valuable backup. We wouldn't be surprised to see Rayburn wind up with eligibility at every position but first and catcher, which makes him a valuable fill in.
Shortstops
We left Pete Kozma off our rankings, unsure if he would produce enough at short for the Cardinals after Rafael Furcal had season ending surgery. Part of that concern was the presense of Ronny Cedeno, who we feared would steal at bats at the position. That's no longer a concern, as Cedeno was released and Kozma completed an impressive spring tryout with an OPS of .945.
Third Basemen
At the time we ranked our 3B options we didn't know who would win the Braves starting job between Chris Johnson and Juan Francisco, but liked both players. We still don't know who will take the bulk of the at bats, but both players have absolutely dominated this spring. Johnson has the better average, hitting .373 with a pair of home runs and a .905 OPS, while Francisco has flashed impressive power, using his five HRs to push his OPS to 1.004. We're making both draftable in the late teens, and hoping that one of them eventually gets enough at bats to start.
Outfielders
We ranked 60 players in the outfield, but ignored two players that produced in limited action last season. Nolan Reimold was one of baseball's hottest hitters over the first month of 2012, while teammate Nate McLouth was among the best for the last month and a half of the season.
We left both unmentioned since we expected them to share at bats in left for the Orioles this season, but that changed with the injury to O's DH Wilson Betemit. Reimold looks to inherit most of those DH at bats, making him draftable in the 40's among outfielders. McLouth is simply a wait a see option, but should be a regular starter if he can hold off the surprising Lew Ford.
Elsewhere in the Majors, Domonic Brown has had an explosive spring for the Phillies, and the former elite prospect should earn a starting spot, finally, this season. He's not going to be Mike Trout or Bryce Harper out of the gate, but should produce decent numbers in a power packed offense.
Starting Pitchers
Shelby Miller, who we loved in our rankings, looks to have cemented his hold on the Cardinals' fifth starter slot. We like him to win 14-15 games with a respectable ERA in his rookie campaign. Meanwhile, the player he nominally replaced, Kyle Lohse, finally found a job with the Brewers. We're jumping him about 10 spots in the rankings, with an eye on whether he is in shape for opening day.
Relievers
We're jumping Bruce Rondon way up our list from his spot at 34. The rookie reliever keeps earning praise in Detroit, and we know there will be plenty of save opportunities for him there.