Fast Food Fish Frenzy!
If you've been watching any television recently, you may have noticed that some special fish sandwiches are swimming back onto the menu of your favorite fast food joint. It happens annually around this time of year, and if you've always wondered why, you're probably not Christian. Lent is the Christian season of sacrifice, which brings with it an odd tradition that forbids eating meat and encourages you to kill as many fish as possible for fast food sandwiches. The Catholic church specifically discourages eating meat on Fridays during the 40 days of lent, which is actually credited as the impetus for Mcdonald's Filet-o-Fish being created.
It's big business this time of year, and many fast food chains have joined in with their own sandwiches. Because nothing says sacrifice like eating a sandwich that you purchased at a drive-thru. Many of these offerings are seasonal items and advertised heavily during lent. Back in 2015, we scoured the sites of our favorite fast food chains to find their fish sandwiches and have come up with the collection below. As you can see, there are many sandwiches to choose from in our Fast Food Fish Frenzy and we've listed our clear favorite first. So enjoy your sacrifice, or sin along with us and have a tasty burger instead.
Carl's Jr. / Hardee's
Redhook Beer Battered Cod Fish Sandwich
McDonald's
Old Bay Filet-o-Fish Sandwich
Wendy's
Premium North Pacific Cod Fillet Sandwich
Burger King
Big Fish & Spicy Big Fish Sandwich
Chick-fil-A
Fish Sandwich
Arby's
King's Hawaiian Fish Deluxe Sandwich
Checkers
Crispy Fish Sandwich
Jack in the Box
Sriracha Fish Sandwich
White Castle
Fish Slider
Roy Rogers
Beer Battered Cod Sandwich
Culver's
North Atlantic Cod Filet Sandwich
Whataburger
Whatacatch Fish Sandwich
Steak 'n Shake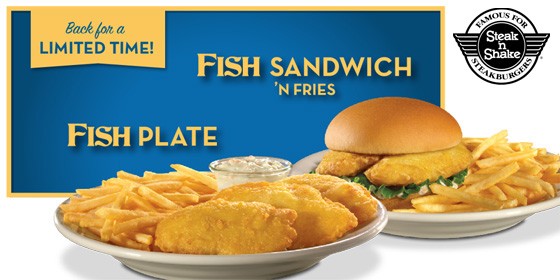 Fish Sandwich