Five Fantastic April Fools' Day Pranks in Sports
Every year major April Fools' Day pranks are made on the first day of the month, but no demographic is affected like that of the sports world.
All eyes are on the professional athletes and their egos every day of the year, so the one day of the year where trolling is prevalently acceptable often gets caught up in the heat of the competition.
You can imagine the marketing and PR team for each organization has more fun on April Fools' Day than Santa Claus on Christmas. April Fools' Day is to PR firms as Mardi Gras is to Catholics.
Here are five April Fools' day pranks that rattled the sports world for a day.
1) Mark Cuban Abuses an NBA Referee
If you're familiar with the NBA, you're also familiar with the world of Dallas Mavericks' owner Mark Cuban. Fines from the league office are a daily routine, and profanity-laced tirades are more common than a kilo of coke or a prostitute in the home of Charlie Sheen.
On April 1, 2010, Cuban decided to have a little fun with his persona and enter the world of satire. He took the unsuspecting Dallas' crowd and players by surprise, particularly Mavs' reserve Evan Eschmeyer, when he got into a fight with an NBA referee.
The ref was a fake, but as always Cuban's anger certainly looked real. I guess you don't get to a $3 billion net worth without intimidating your way through a few business deals.
2) The Orlando Magic Get the Fans Involved
On April Fools' Day of 2009, it was falsely reported that Dwight Howard was being traded to the Oklahoma City Thunder. I didn't think it was original either.
Later that night at halftime, a blindfolded fan attempted a shot from half court that would net him $100,000. On cue, the crowd went wild after the shot, which was missed badly as you could have guessed.
Thinking they were on the giving end of the prank, the fans listened as the man, who thought he had won the money, told the crowd he had just been laid off from work and was in need of the money.
The "fan" was an actor. The crowd was on the receiving end after all, thinking that they had just given this man false hope of a new start in life. America's ego took a huge hit that night, nice job Orlando.
3) The Mets Get Screwed Over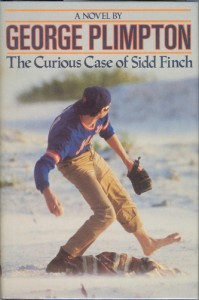 Imagine an up-and-coming baseball pitching prodigy who could throw 168 mph. New York Mets fans did (however foolishly), only to get their hearts broken in a different time period.
The April 1, 1985 edition of Sports Illustrated featured an article by George Plimpton on pitching phenomenon Hayden "Sidd" Finch, who was deciding between a career in baseball and music while in the Mets farm system.
Finch threw a 168 mph fastball and only wore one show while pitching, a giant hiker's boot. "The Curious Case of Sidd Finch" temporarily took baseball by storm, and rather than giving a full recount of his fully entertaining childhood I'll tell you to check it out here.
4) Pete Carroll Pranks His Team
No, this isn't about Carroll's scandal at the school, or him walking out on the program just in the nick of time for the NFL. That was real. This is something the former head coach did that was, albeit barely, more entertaining.
Carroll teamed up with athletic director Brandon Martin to put one over on the USC's football team. Police intervened at a team meeting to inform Carroll that they had tapes of defensive end Everson Griffen physically abusing a freshman.
They played the tape, which turned out to be Griffen running over a freshman offensive lineman. Griffen breathed a sigh of relief that the actual footage of him beating up a freshman wasn't recorded. Ahh I kid.
1) Build Your Own Olympian Baby
Build-a-bear workshop was yesterday's news when U.S. Olympians Connie Carpenter and Davis Phinney launched a sperm and egg bank company titled "Olympic Genes." Velonews, the cycling magazine who posted the story, gave its readers the ideal options for raising a champion baby.
Carpenter's egg and Phinney's sperm were available for $250,000 apiece, or the client could combine the two to form one ultra-mega-superstar offspring for the price of $1 million.
Felix Magowan, the fictional spokesman of the company, was quoted as saying any couples who want champion children would find them at Olympic Genes. The company was a riveting April Fools'prank, as many of the magazine's gullible readers were later informed.