Five Holiday Gifts for Cubs Fans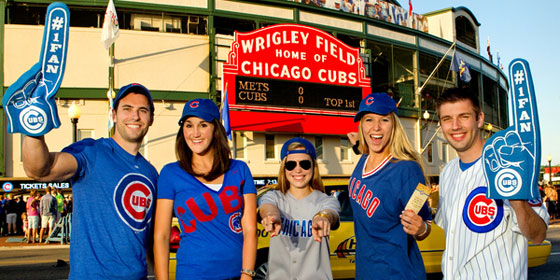 Chicago Cubs fans are truly die hard fans. Win or lose, Chicago fans love their Cubs. What other team can boast such a loyal fan base, even though they have more losses than wins. The Cubs have not won a World Series since 1908. Additionally, their last National League Pennant dates back to 1945. So with their losing record, what in the world would you get a Chicago Cubs fan for Christmas?
One of the most appropriate gifts would seem to be a prayer book. The Chicago Cubs have more losses than any other team, so praying for them can't hurt.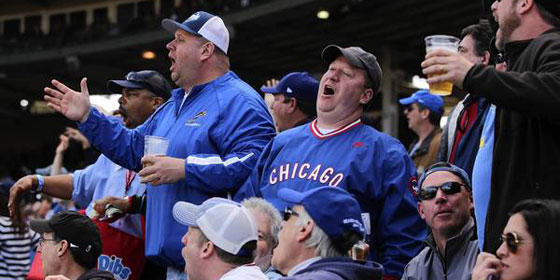 An exorcist could also be a helpful gift. Maybe they could remove the curse that has plagued the Cubs for so many years. "Maybe next year" has become a yearly motto for Cubs fans.
What about giving them a farmer? Since farmers have animals, they could take a goat to a game or two. This could possibly reverse the superstition that bringing a goat to a Cub's game gave them bad luck.
Another ideal gift for a Cub's fan is to give them an umbrella. This is especially true for a fan referred to as a "bleacher bum." Have you seen the birds that frequent Wrigley Field? If you don't come home with a win for your beloved Cubs, you could come home covered with bird crap. An umbrella would provide protection from the birds, the sun and the annoying drunk who is bound to spill his beer on you. It may even be helpful for rain delays.
Lastly, you can give your favorite Cub's fan a sympathy card. Since you already know the upcoming season is doomed to repeat, you might as well get it out of the way now. Throw in a box of tissues while you are at it. These will come in handy during the end of the baseball season.
The Chicago Cubs have some of the greatest fans around. They may not have a winning record, but one thing is for sure, they have a sense of humor. Maybe one of these ornaments would be more appropriate :