Five New Irish Beers to Try for St. Patrick's Day
With a holiday coming up that not only allows for everyone to be a fall down drunk, but encourages it, I got a question the other day from a guy about Irish beers. Having my family history well-documented back to the 1849ers that came over to America from Wexford, Ireland for the gold rush, I've always prided myself on being a student of Irish beer. So when this co-worker asked me for a few recommendations for some new Irish beers to try for St. Patrick's Day, I decided to share my suggestions with any beer-drinking adventurers out there.
Everyone has heard of the classic Guinness, Smithwick's, Killian's, Murphy's and even Harp, so I won't rehash those. Here are five of my very favorite recommendations.
Beamish Irish Stout
Little do people know, this one is brewed by Heineken in Ireland. It can be a little difficult to find, but if you see it, grab it. Smooth and creamy, yet very light on the taste buds, its 4.1 alcohol by volume won't have you on the floor by the time it's finished. It has a sweet, dark chocolate taste that will have you looking for a second can.
Great Lakes Conway's Irish Ale
6.5 percent alcohol by volume of sweet, traditional Irish red ale. This is probably the best thing to ever come out of the great state of Ohio. It has that ripe fruit smell that many turn their nose up at, but maybe they just aren't as seasoned of a drunk as I am, because I love it. A mixture of cranberry and caramel make this a nice six-pack to kill over the holiday.
Diamond Bear Irish Red
Probably my least favorite on this list, but the most easy to obtain. Your local Spec's Liquor will probably have this one in stock. 5.86 percent alcohol by volume that pours a dark amber color with a medium sized creamy tan head. It tastes of caramel malt with a slight hint of pepper. Only beer connoisseur types need apply here. Not a good place to start for the average Bud Light drinker.
Out of Bounds Stout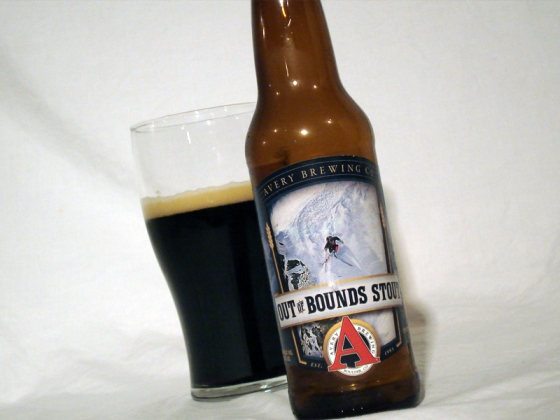 Though brewed in America by Avery, this is a great alternative for those looking for something comparable to Guinness. Its 6.3 percent alcohol by volume packs a punch although it is an easy, smooth, sessionable stout. Roasted grains in a clean but bitter way which roll over into a bitter hop with a taste of burnt and dark chocolate with a hint of smoke. Delicious.
Wexford Irish Creme Ale
This is one I probably never even would have hunted down had it not been from the locale of my family origins. Wexford is a county on the southeastern tip of Ireland, but this one is now brewed in England. A solid 5 percent alcohol by volume makes it a smooth, creamy ale that gives a good pour and leaves a bronze color. Though little aroma and not too hoppy, it tastes of malt and a little bread flavor. There are better nitro beers out there, but what can I say? I'm biased.
I could probably go on with this one all day, but I'll stop here for now as it's probably not going to be easier to find many of my other recommendations. I suggest you go to your local beer superstore and see if you can dig up any of the above selections as the closer we got to St. Paddy's, the more difficult they'll be to find.
If you do have trouble finding the suggestions above, but still want to try something new, may I recommend Guinness Black Lager? No St. Patrick's Day is complete without a Guinness product of some type at your St. Patrick's Day party, and this one is new enough that you may not have tried it yet:
At a cool 4.5 percent alcohol by volume, it isn't near as heavy as the name makes it sound. It possesses a faint aroma and you can just barely smell roasted barley, but nothing else. Nearly black in color, has a tan, almost brown head. The taste is very light as it starts out with a roasted flavor and finished with a slight yeasty taste. It's not my personal favorite Guinness product, but good for those lightweights who have a hard time with most of their brews, and it's something new to try this year.
Happy boozing and be safe driving home. Happy St. Paddy's!