Five Other Uses of the Word 'Turkey'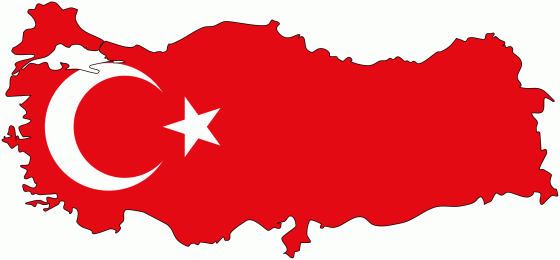 Guess what? Thursday is the international celebration of turkey consumption and/or mass consumption of alcohol! Well hurrah for Thanksgiving! But doesn't it seem odd that on just this specific day turkeys are really spoken about, put on massive sale, and served for a huge meal? Other than, maybe, Christmas and to a lesser extent, Easter, turkey really isn't served all that often, unless it's on a sandwich. Or, for that matter, even talked about much! Well, not all THAT much… because in at least five pretty well-known cases, it is used! Dig 'em!
5
Turkey Stearnes
American Baseball Player
Norman Thomas "Turkey" Stearnes was a prolific player for the Negro League back in 1921. And how could any self-respecting baseball fanatic not know who… oh who am I kidding, I've never heard of him, either. Apparently he was elected into the Hall of Fame in 2000, so there's that, right? So why is this fella dubbed 'turkey'? According to Wikipedia: "Stearnes acquired his nickname at an early age from his unusual running style", and there you have it! Oh, and he played for the Detroit Stars and the Kansas City Monarchs, where he played till his retirement. What a turkey!
4
Jive Turkey
Slang for being a jackass!
If you were alive in or around the 70's (what?), and maybe you happened to know an African-American fellow… chances are you were called a jive turkey. Why? If you were actin' a fool or being a giant turd, you could have been a jive turkey. It's slang most often spoken by, shall we say, those who looked the pimp part. Look, I'm not going any further with this description. If you know, you know.
3
Cold Turkey
Quittin' like a BOSS
I used to smoke. It's a filthy, nasty habit that will eventually either kill you outright or slowly destroy you from the inside out. That being said, I ain't preachy, it's your own deal, but let me tell you, the longer you do it the more difficult it is to quit. I quit eleven years ago after smoking for ten years. Cold turkey… that is to say without assistance from anything or anyone, just done and done. Like a BOSS. Cold turkey sucks ass, but, without a crutch at least you don't have to try to rid yourself of it, too. I win! Also, oddly, the mind still connects instances with smoking even still. Cold turkey?
2
A Box Office Bomb
Your movie sucks.
Though I've never heard this term specifically when applied to a shitty movie, it certainly makes sense. Turkeys are hideous birds with all kinds of bizarre shit hanging from their faces. Good thing they taste good, otherwise they'd fade into American History obscurity from when Franklin preferred one over the bald eagle. Anyway, lots of films come out every year and not all of them can even make enough money to break even. So which ones are the worst offenders? These are the five biggest 'turkeys of all time:
5. Cutthroat Island (1995) Net loss: $139,028,052
4. The Alamo (2004) Net loss: $138,583,355
3. The Adventures of Pluto Nash (2002) Net loss: $137,830,376
2. Sahara (2005) Net loss: $136,926,012
1. Mars Needs Moms (2011) Net loss: $136,007,242
1
STRIKE!
Three consecutive strikes in bowling
I am a world-class horrible bowler. I'll freely admit that. And, for all intents and purposes, I hate actually bowling the ball. I'll go to the alley and drink beer while everyone else actually bowls. But not me. Hate it. And I have never had three consecutive strikes, ever. At any point. I know a lot of people who have, and bully for them. But not I, sir. I'm sure it's a great feeling. And you're a turkey. Ha! So there.