Five Players to Watch During March Madness from Bottom Seeds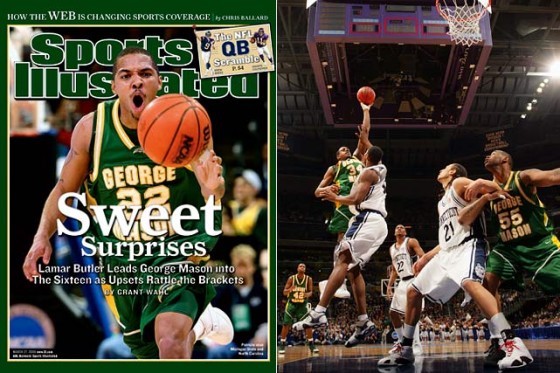 Every year leading up to March Madness, the media makes its fair share of predictions as to who will be the "Cinderella" team, a term brought to life by the 2006 George Mason Patriots.
Often overlooked are the players on each potential Cinderella team, and we all know it only takes one dynamic playmaker to carry a mid-major to tourney success, a la Stephen Curry.
Most of the teams ranked as 13-16 seeds are conference tournament champions of their respective league, so they're primed and ready to take on a heavier challenge.
Here are five players to watch during the first weekend of the tournament, the most dangerous players on a 13-16 seed.
Benson is already on the list of every NBA scout. At 6-11 he dominates inside, and is currently second in the nation with  3.6 blocks per game. He'll meet his match against Tristan Thompson of Texas, who is regarded as one of the nation's top freshmen. Oakland has a solid inside-out game offensively, so the opportunities will be there for the senior big man. He just has to take advantage.
#13
Kenneth Faried
Morehead State
If there's one player in the nation who's capable of going for 20-20 on any given night, it's this guy. Faried leads the country in rebounding at 14.5 boards per game, and is tied for fourth in field goal percentage at 64.4%. Louisville is waiting for the Eagles in the first round, a team that doesn't present an immediate threat down low. If Faried can stay on the boards and out of foul trouble, Morehead State has a chance to win.
The 2009-2010 Big West conference player of the year leads a two-headed attack for the Gauchos along with James Nunnally. They combine for roughly 55% of the team's points, but it's Johnson who leads the team in scoring and rebounding while posting a positive assist to turnover ratio. The 6-5 wing will most likely face the 6-8 Chandler Parsons, but at 40% from beyond the arc Johnson is dangerous from anywhere on the floor.
Think of Noah Dahlman as the Kevin Love of positioning on the offensive end. At 20 points per game, the 2009-2010 SoCon player of the year is one of the most consistent scorers in the nation on paper. It's how he gets his points that's impressive. Dahlman has his practice down to a science, sealing off his man and spinning to sink a six footer it would seem nearly every time he gets the ball down low. While BYU provides Jimmer Fredette, don't think Wofford won't counter with a star of their own.
#14
Bryson Johnson
Bucknell
Bucknell has had success as a giant-killer in the past, taking down Kansas in 2005 also as a #14 seed. Johnson can make it rain, shooting the ball 46% from deep while posting all around solid numbers. It only takes one big game for a clutch shooter to go off, and while everyone will be focused on Kemba Walker come Thursday, Bryson Johnson could very well get the opportunity to light it up for the Bison.