Five Ways to Spot a Vikings Fan
The Minnesota Vikings have a very dedicated fan base. These northerners go to extreme measures to show their support, passion and commitment for their favorite team. They are willing to paint their face purple, wear a yellow braided wig, and a hat with horns sticking out the sides. Yes, they look quirky. They are willing to go to extreme measures to show their love for their favorite team. This is just one of the endearing features about a Vikings fan.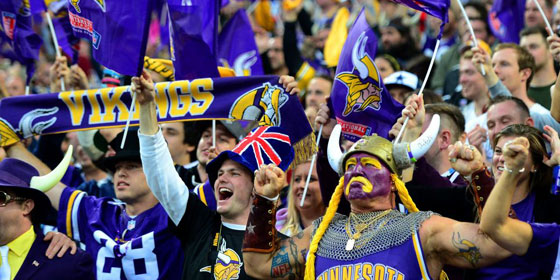 Beside the Viking's fans strange attire, there are five other things that set Vikings fans apart. First of all, they are proud of their team regardless of their record or their lack of trophies. Their dedication makes them some of the best football fans in the entire NFL.
Secondly, Ragnar, the Vikings mascot, gives men the perfect excuse to grow long, uncombed hair and a disheveled beard. He wears clothes that are dirty and tattered. He also promotes conservation of water, because no one knows exactly when he bathed last.
Vikings fans are also well rested, because they sleep very well. Sleep is one of their favorite activities. It is one of the few times when Viking's fans get to see their favorite team win a Championship. The only problem is that when they wake up, they realize it was all just a dream.
Vikings fans also need to have some level of medical training. It is necessary that Vikings fans have extensive training in the Heimlich maneuver. The reason why this is a requirement is because the Vikings choke so much.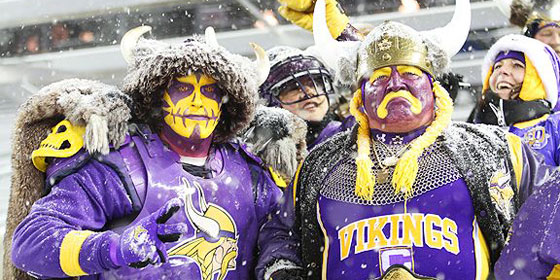 Lastly, it is totally appropriate that Viking's fans live in such a very cold climate. This gives them something in common with their favorite football team. They both freeze as the football seasons goes on.
Despite the fact that the Vikings have never won a super bowl, they amazingly still have great, dedicated fans. Whether their purple and gold team wins or loses, Viking's fans will stand behind their favorite team. They just hope that Ragnar is not standing anywhere close by them.