Fred Armisen Goes Full Retard At SXSW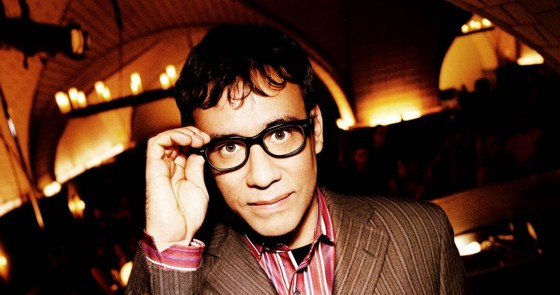 Long before comedian Fred Armisen was a castmember on Saturday Night Live and the creator of Portlandia, he was drummer for an obscure punk band called Trenchmouth. His road to fame took a fortuitous turn in 1998 when he traveled to the SXSW Music Festival to conduct "interviews" on tape.
Basically, what he did was be an annoying ass by asking ridiculous questions while impersonating the deaf, blind, retarded, illiterate and foreigners. Oops, I meant the R-word, not retarded. No, wait, I meant retarded. Get over it. Anyway, Arimsen kinda sorta used these tapes to get discovered. Just goes to show you being a dick can sometimes pay off.
[Via Stereogum]