Future Sonics Atrio Special Edition Headphones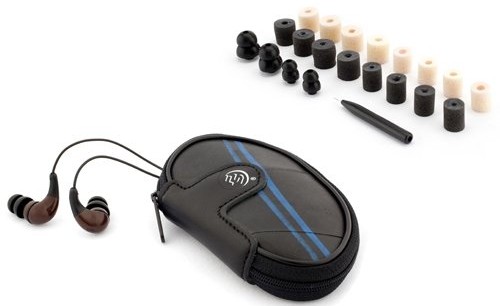 Ready to step up to the next level of sonic awesomeness?  Ready to spend some dough to hear what the engineer heard in the recording studio?  Then it's time to step up to the Atrio Special Edition Headphones.  Easily the best earbud headphones I've ever tested, here's what they tell me:
The Atrios® feature our mg7™ proprietary miniature dynamic transducers, designed & manufactured by Future Sonics. Our 10mm mg7™ speakers are multi-driver & crossover free; delivering warm, full range audio for use on Stage, in the Studio & with personal media players. The ergonomic design incorporated into each element of the Atrio® allows them to be comfortable & effective for any age range, including kids; while our BIGGER SOUND at lower volume™ promise continues to deliver the best sonic performance possible.
Sure I don't know what all of that means, and there's a lot of little symbols in there, but I've been on the radio and doing club DJ work for over 10 years and all I can say is that whatever those things mean, it equals a wide range of clarity and range in a tiny-ass earbud, which is awesome. If you're ready to get a little serious about your music listening, and maybe you shun any song rips at less than 192 these earbuds are for you.  Added bonus is the riduculous amounts of ear size adapters these things come with and the fact that the packaging is super-environmental and recyclable.  Check em out, available at Amazon for $219.